BACKCOUNTRY BOUTIQUE OCTOBER ITEM: MEN'S KUHL VEST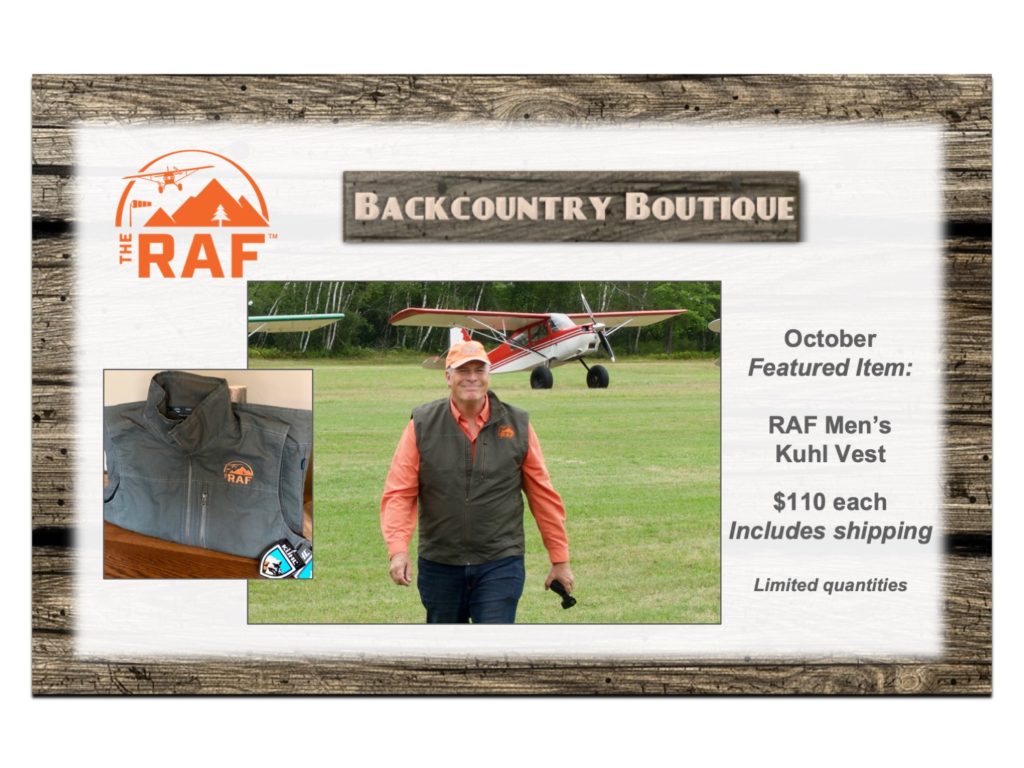 Stay warm this fall and winter in a custom RAF Kuhl Men's Vest in "Gun Metal" grey. This comfortable vest is embroidered with the RAF logo in orange. Made of combed cotton with a patina dye finish. Saddle stitching for low bulk seams. Zippered chest pocket.
Men's sizes only. Sorry ladies; be looking out for the next Backcountry Boutique item!

To order the October Backcountry Boutique Item, click here.
If you have questions, please contact Tricia: contact@theraf.org or 406-570-5398.
When the vests are sold out, we will post a notice on our website and the RAF Facebook page.

We welcome photos of supporters using RAF gear! Please send your images to ewhite@theraf.org, and let us know if we have permission to post them on social media or our website.

About the RAF Backcountry Boutique
On or around the 5th day of every month, you'll see a new RAF logo item advertised for sale on the RAF website and Facebook. We will be selling small quantities of each item. When they're gone, they're gone!

If an item sells out early, plan on being online the following month for our next big reveal.