Kentucky State Liaison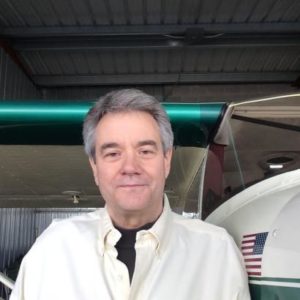 Growing up in St. Joseph & K.C. Missouri, Bill had always wanted to take flying lessons and started them in 1997 but then a move, life, work, etc. got in the way.  While on a fishing trip in western Alaska with his brother in 2011, he caught that "Bug" again. Getting rides each day on and off the water in seaplanes and floatplanes to each day's fishing spot, he realized he needed to finish his license.  He got his license in 2012, obtained a Maule MX7-180C in 2015 and has been having fun ever since.
When not working with clients' financial & retirement planning, Bill enjoys backcountry flying, camping next to the plane (especially if there's some good fly-fishing nearby), hiking and biking.
He looks forward to advancing the RAF mission and is excited to explore opportunities for more recreational use strips in Kentucky. 
502-558-4894
bmccormick@theraf.org