CHUCK JARECKI'S QUESTION: ARE YOU AN AIRSTRIP BAGGER?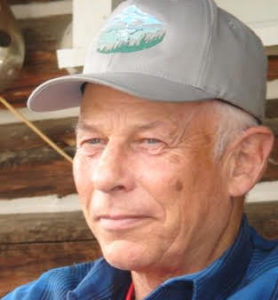 If you're reading this, you probably enjoy accessing the backcountry by air. The privilege of flying into the backcountry is being threatened by those few who "bag" airstrips just to tally up challenging landings in their logbooks.
For over forty years, I have enjoyed flying my 1976 Cessna 180 into the backcountry to camp, and have hiked many miles throughout the West. Over the years I have worked at maintaining these airstrips, and got involved with the government agencies who manage the lands where the airstrips are located. As a founding Director of the RAF, my observations and experience were valuable to the formation of the RAF mission to create, preserve, and maintain airstrips for recreational access. The RAF sees itself as a steward of these special places, and works with other user groups to retain access.
Organizations like the Recreational Aviation Foundation, the Montana Pilots Association, Idaho Aviation Association and Utah Back Country Pilots have fought for years to protect our unfettered access to these airstrips. They have done this in many ways. They volunteer to maintain airstrips, and they take time to participate in public land planning. They educate State and Federal officials about the low impact aviation has on these lands, and the qualifications of the pilots who fly them. They advocate for respectful use of these lands.
But all this positive effort is being threatened by a segment of the aviation community that is inconsiderate of the privilege of access by air. A primary purpose of backcountry airstrips is to provide low impact access to remote areas for recreational enjoyment, and then leave with no trace.
Although remote, we must be aware of other forest users who seek solitude. With the increase in recreational aviation, there has been pressure by the U.S. Forest Service to either limit or close some of these remote airstrips.
In addition to our ongoing advocacy efforts, we can do two things to minimize the threat of closures:
Wilderness airstrips should not be used for training. Practice mountain flying techniques in less sensitive areas.
After landing, shut off your engine and enjoy the recreational opportunities all around you. This lessens your noise footprint, and is much more considerate of other users.
Let's all respect the rights of others to enjoy the backcountry by using responsible flight etiquette. Don't be a bagger.
– Chuck Jarecki, Director Emeritus, Recreational Aviation Foundation and Montana Pilots Association
Jarecki is is a longtime member of the Cessna 180-185 club and a Wright Brothers Master Pilot.
He has flown extensively throughout the Western Hemisphere.
Submitted on July 24, 2019