HUMP DAY HANGAR PRESENTATION FEATURES RAF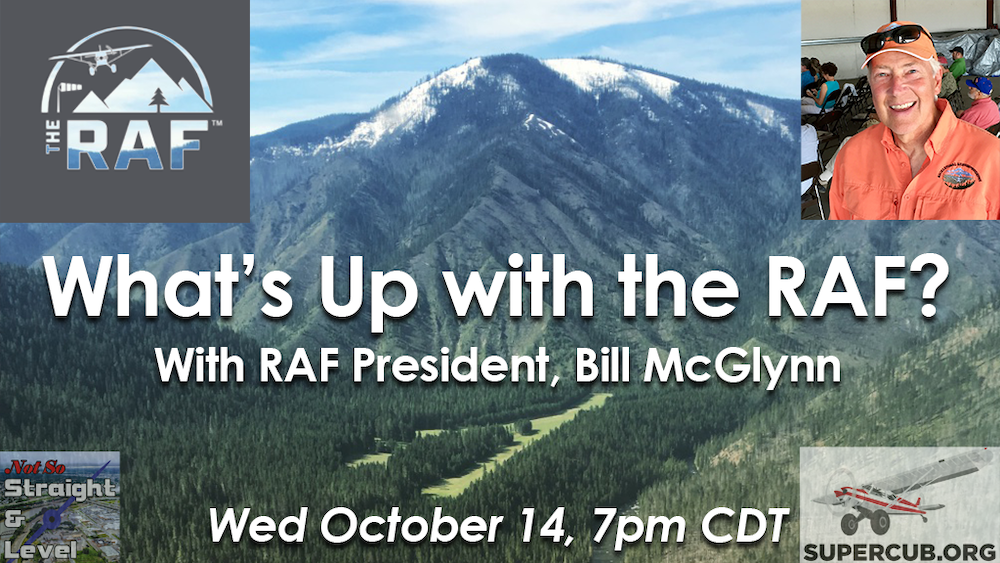 Every Wednesday evening, SuperCub.org presents Hump Day Hangar Presentations, interactive live sessions hosted by select aviation folks. 

Join Recreational Aviation Foundation President Bill McGlynn for his update on exciting RAF news, 7 p.m. Central Time on Wednesday, October 14. To watch this program on YouTube Live: https://youtu.be/Ug3C_1TJyhA.

If you've registered for other HDHP presentations, you can join with the meeting details you received. To register and join on Zoom, go here: https://bit.ly/2XBRxsp

If you miss the live presentation, you may go to YouTube for a playlist of all HDHP presentations here: click me.

The RAF thanks Steve Johnson and SuperCub.org for this opportunity. The Recreational Aviation Foundation preserves, maintains, and creates airstrips for recreational access.