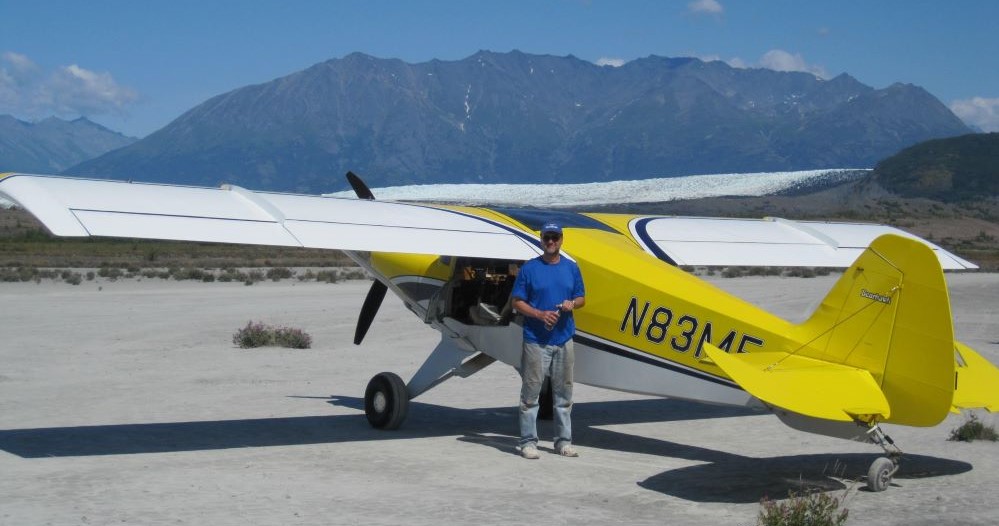 "Mark is a great enthusiast of recreational flying," RAF Connecticut Liaison Drew Lyons says of retired aeronautical engineer Mark Scott of Bethany, CT. After 37 years with Sikorsky Aircraft Corporation in its aircraft design and rotor R&D department, Mark now focuses on flying and being president of his EAA chapter and a flying club. A pilot since 1985, he'd dreamed of flying to Alaska. He made this epic cross-country in 2015 in a Bearhawk he completed in 2014. He entered through the Yukon to Fairbanks, and wound his way south down the Kenai Peninsula, then made his way to Skagway, then through Canada, visited AirVenture and headed home to Connecticut totaling 78 hours and over 7,900 nm. "It was the best trip of my life," he says. Subsequently Mark flown twice to Idaho and Montana, including a work party visit at Ryan Field.
For years, Mark has energized his local EAA Chapter 27, serving as president, organizing activities. "It's a great group of people," he says. "Together, we've done a lot of good things for the airport and community." Most recently the chapter helped the local 99s organization paint a 75-ft diameter compass rose at Meriden Airport after the taxiway was repaved. Chapter members conduct an annual airport clean up day and help out around the airport year round. "Past airport improvements have included a rebuilt tetrahedron, repainted FBO interior and bathroom, and a projector for the conference room," he added. "We help the airport, and they help us," he says, summing up a successful spirit of cooperation between the airport and chapter.
"Youth education and mentoring is a big part of our chapter. Since 1997, our chapter has flown nearly 3,000 Young Eagle kids," he says. In 2005 a chapter member received the national EAA Young Eagle Coordinator of the Year award. The Chapter reinvests EAA cash credits for each flight in improvements that benefit the program. The chapter has taught several Boy Scout Aviation Merit Badge classes, performed building workshops, and provided countless tours of the airport. The Chapter sponsors EAA Ray Scholarships, a national program in which students between 16 and 19 years of age receive $10,000 toward flight training under EAA chapter mentorship. "Our first graduate received his private pilot license and is now at the Air Force academy," Mark said. "The second completed training and got a job at an FBO and is on his way to Embry Riddle. Our third scholar just started training, and she is doing great," he added.
"Our biggest youth program was the building of an RV-12 over a course of three years. Now it's a club airplane," he added. Mark started the club to enable more people to step into aircraft ownership partnership. So far, club members have accumulated 450 hours of flight in the two-seat side-by-side LSA.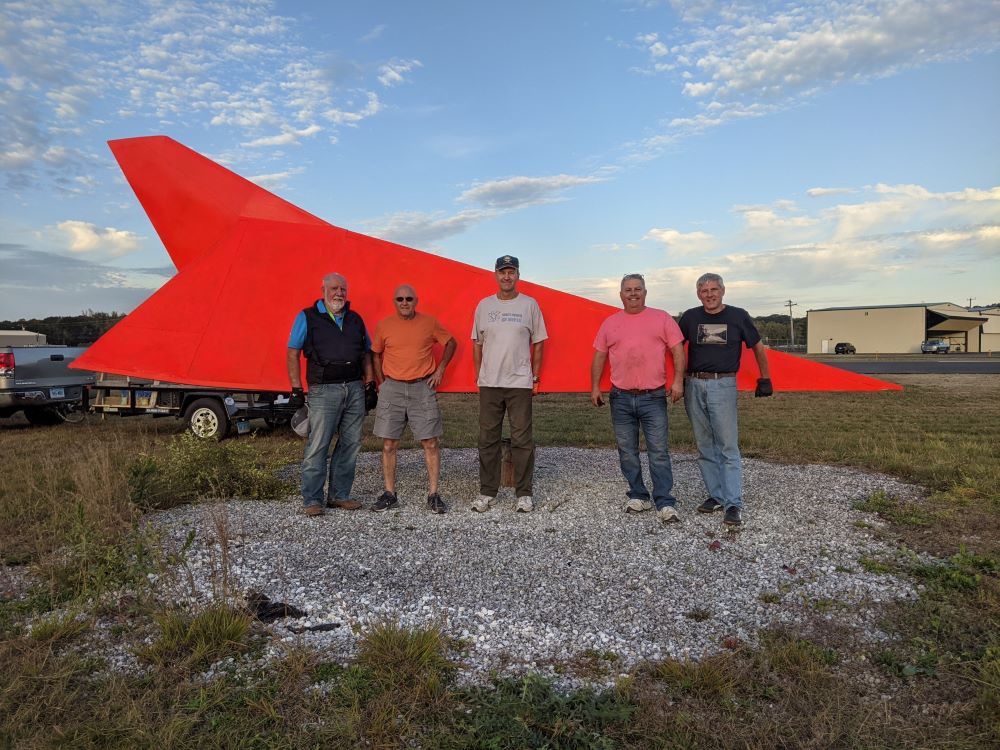 An RAF supporter since 2013, Mark has offered himself and his EAA chapter volunteers to assist on RAF projects at Goodspeed airport, now that its future is assured. "It's terrific the RAF helped purchase Goodspeed," he says. "We are happy to help any way we can." Another RAF project was at Waterbury public turf airfield, N41, where EAA volunteers installed camping platforms and a fire ring last September. The airport hosted a fly-in including a pumpkin drop that was very popular. Mark has achieved his seaplane and instrument ratings, and is working on his commercial and CFI ratings. Mark's two sons share his love of aviation. Both are aeronautical engineers at Sikorsky. When he's not flying, he plays a little golf, hockey in the winter, and keeps up with house and airplane maintenance.
Submitted on July 11, 2022.