RAF GRANT AWARDED FOR NOBLE COUNTY AIRPORT IN OHIO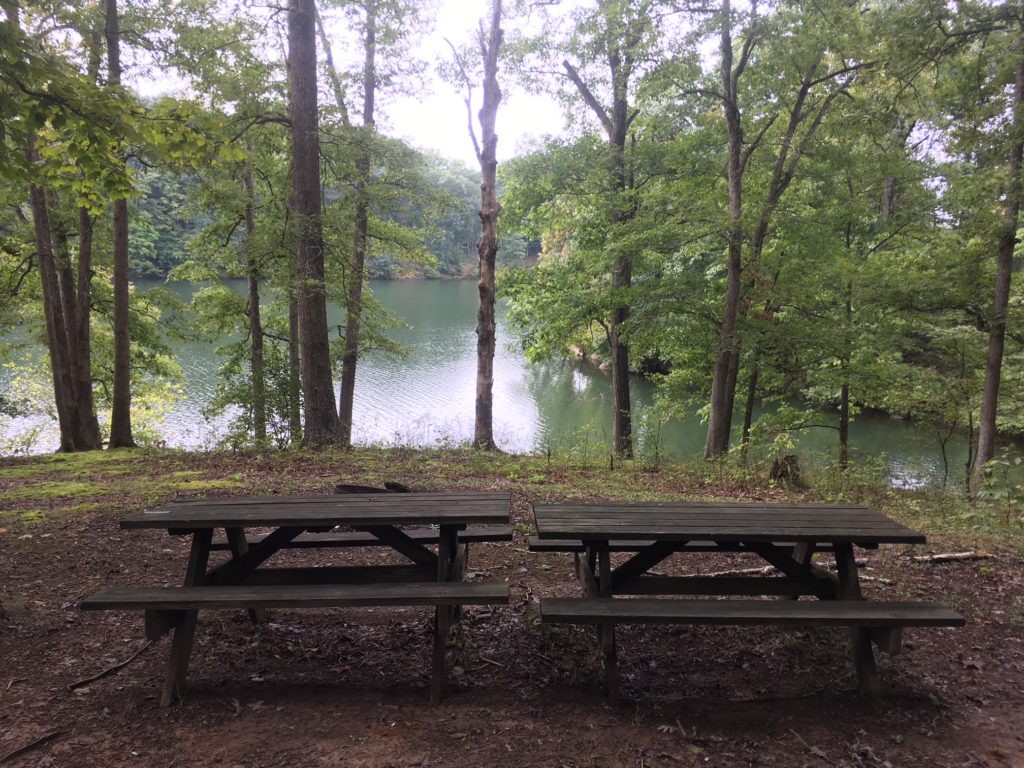 Ohio's Noble County Airport, (I10) lies within Wolf Run State Park, 64nm ESE of Columbus. Currently, it has a primitive restroom, drinking water, picnic tables and campground right on the shore of Wolf Run Lake, just a short woodsy trail from the tie-down area. "It's the only fly-in campground on a lake in central Ohio," RAF Ohio Liaison Christine Mortine said, "and it is in need of multiple improvements." The main state campground is across the lake. "The portion of the campground on the airport side is beautifully private. This awesome place is definitely worth preserving and maintaining," Mortine added. She was awarded an RAF grant to begin improvements.
A planning meeting occurred at the airport in March, and going forward involves collaboration between Ohio State Parks, Noble County Commissioners, Noble County Airport Manager, community volunteers, and the RAF.
Mortine has planned a series of improvements. Two equipment carts to haul camping gear to the campground will be provided, and an RAF fire ring will be added to the two existing fire rings. The core planning group envisions improving picnic tables, building a firewood shed, adding a small wooden dock, and adding up to three wooden tent platforms closer to the lake, replacement or improvement of the outhouse, and the addition of a courtesy car.
"This will serve as the first RAF collaboration with the Ohio State Parks system," Mortine said. She has two other Ohio sites in mind for which she hopes this will be a "boilerplate example of success."
"This is a great entry for the RAF to demonstrate, lead, and promote our goals and mission," Mortine said.
To learn more about Noble County Airport, visit Airfield Guide.
Submitted on April 13, 2020