RAF VOLUNTEERS CONTINUE IMPROVING RED PINE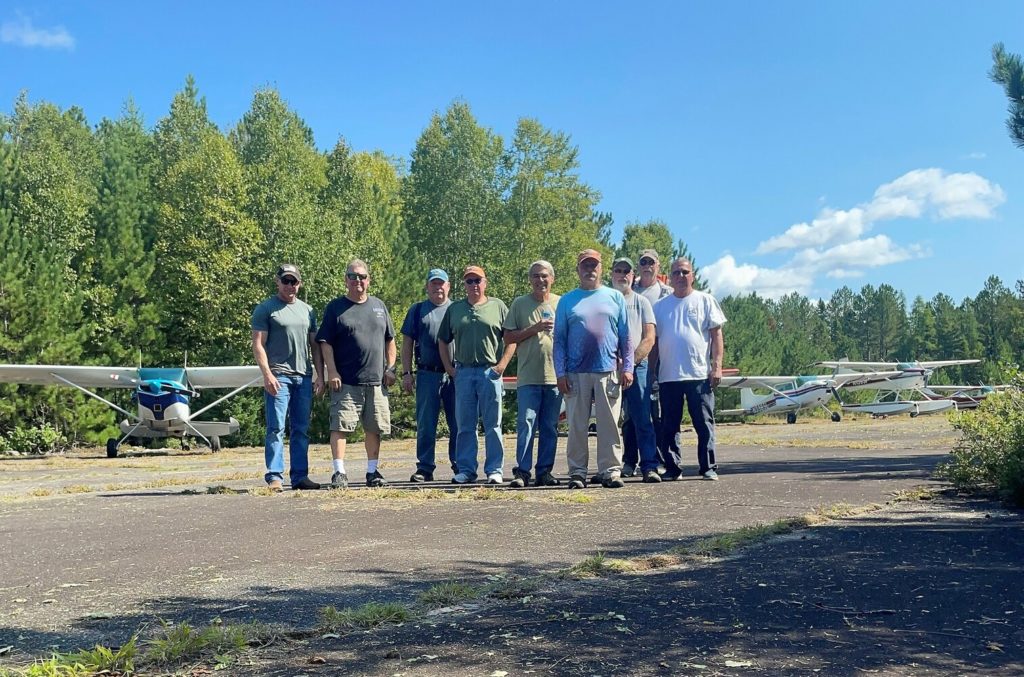 The RAF and The Nature Conservancy (TNC) have an agreement allowing the RAF to manage recreational aviation use of Red Pine airfield, located within TNC's Saint John River Forest in northern Maine just a dozen miles from the Canadian border.
RAF volunteers have worked to restore the airstrip to a better condition. On September 7, RAF Maine Liaisons Steve Mason and Andy Rowe organized another work day at the airfield, with seven airplanes arriving. Some put up the wind sock, others weed whacked all the cracks in the pavement and tiedown area, and installed signage. "We still have some things I want to do. It's going to require yearly work," Mason said.
This is the second agreement the RAF has with TNC. In 2014, the two organizations cooperated to build a new airfield, Trigger Gap, above the King's River in the Ozarks of Arkansas.
The North Maine Woods organization manages public access and maintains a campground at the south end of the strip with river access, and the RAF is responsible for the 2,354-ft airfield, and aircraft parking area at the north end. Tom Pelletier, manager for North Maine Woods, sent Mason a thank you message, concluding, "We have had a few overnight fly-ins, things are working well for us."
Mason returned home to his Greenville hangar in time to help host cookouts for the International Seaplane fly-in on Moosehead Lake, September 8-11.
For information on Red Pine, see the Airfield Guide.
Submitted on September 14, 2022.