RAF WELCOMES SECOND TEXAS LIAISON STEVE GOEBEL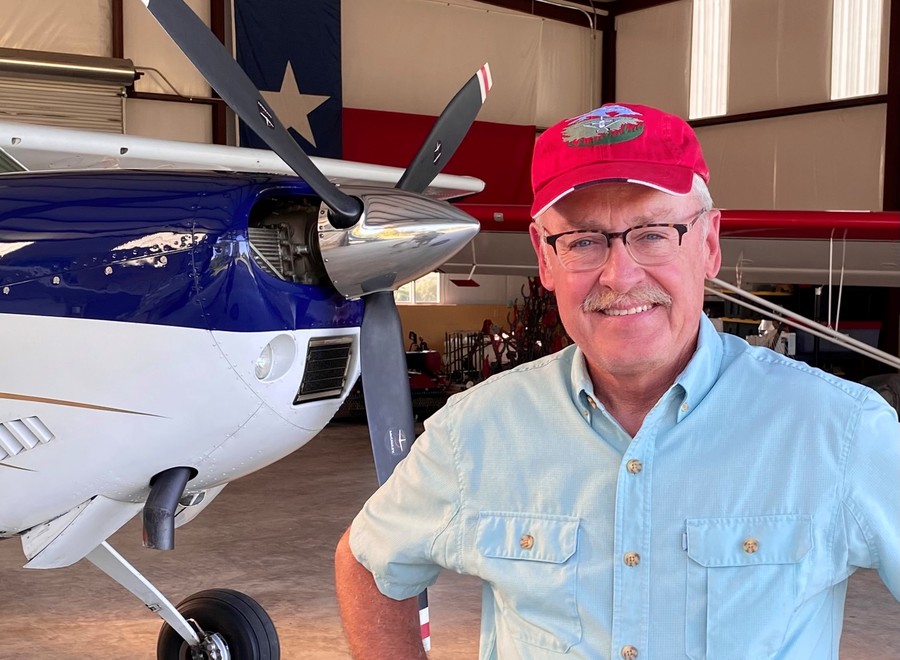 The RAF has added a second liaison in the state of Texas, long-time member Steve Goebel. Steve's father was an airline pilot, "whose passion was aviation," Steve says, so he was surrounded with airplanes his entire life. Steve soloed as a teenager and has since acquired more than 10,000 hours of flying time. He has flown professionally for Part 135 and 121 companies, but says, "For the last few years, I have enjoyed the freedoms and advantages of personal flying." He owns a Skywagon and a Husky, and his C185 has taken him to 49 states and several provinces.
Steve and his wife, Vicky met and married in Laredo, but now own and operate the Diamond V Ranch in Mountain Home, Texas. The couple has two grown daughters.
There's an airstrip on the ranch, which was inspired by and dedicated to Steve's dad. You'll find Goebel Field, (4TS5) listed in the Airfield Guide.
While serving the International 180/185 Club as president, Steve became aware of the RAF's accomplishments over several years. "While not quite ready to be put out to pasture when my tenure with the Skywagon Club ended, I figured I still had a few good years in me," and he was ready to volunteer for the RAF. Steve joins current RAF Texas Liaison Tres Clinton, owner of C3 Air flight school in Burnet, Texas.
"I wholeheartedly support the RAF's mission . . . not just for us now, but for those who follow us in the years to come," he says.