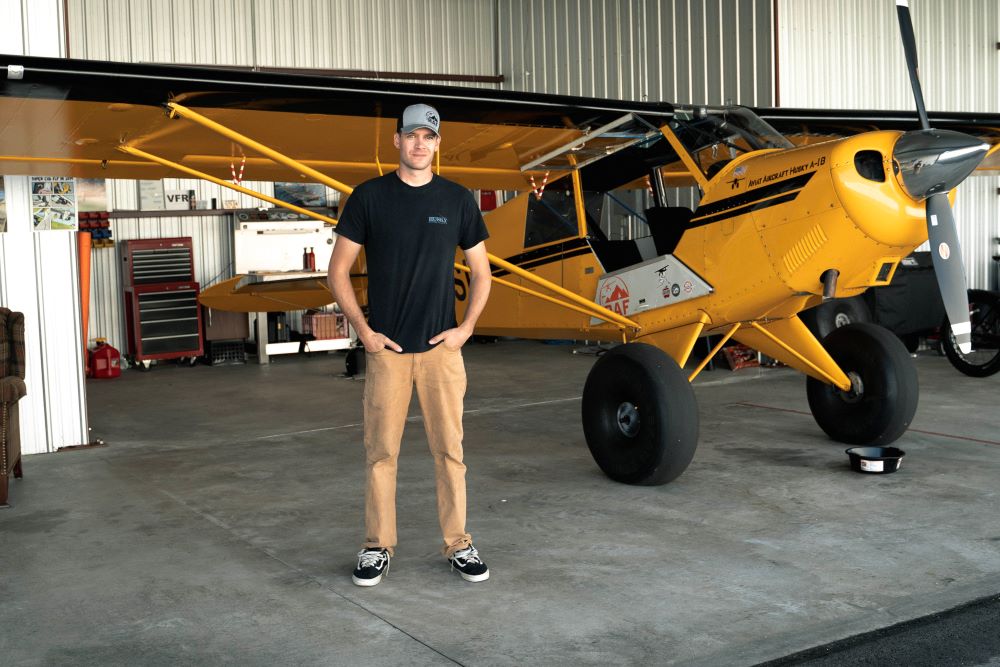 Two things attracted Ross to aviation from a very early age. One was the family 172, which would get them to northern Wisconsin every weekend, and the second was the Cessna 185 parked across the lake when they arrived. From the first time he heard the echo of a Skywagon through the Northwoods, he was hooked on airplanes that were made to go off the beaten path.
After accumulating flight time throughout high school and college, Ross eventually earned his private pilot license in 2011. In early 2012 he received his tailwheel endorsement and later transitioned into an Aviat Husky A1-B which he has been flying ever since. In 2014 he and the Husky moved to Madison Wisconsin where he met RAF Director Jeff Russell. Jeff introduced him to the RAF and many of the RAF airfields around the state of Wisconsin. After this introduction, it was clear to Ross that the RAF was something special and he wanted to be part of it.
Over recent years Ross has been active on social media and has used it as a platform to showcase the "backcountry" style of general aviation that exists in the Midwest.
"I am incredibly excited to be a part of the RAF and I'm looking forward to helping promote the RAF mission and lifestyle through this role!"