Maine State Liaison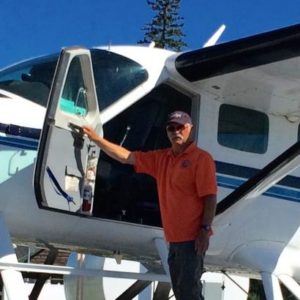 I started flying at a young age at Folsom's Air Service on Moosehead Lake. My flying experience actually began on floats. After earning both my private and commercial licenses on floats, I transitioned to a taildragger.
I was fortunate to fly people to their backcountry river destinations, with canoes strapped to my floats – a practice that no longer happens in Maine. I have flown everything from a Cessna 150 on floats to a DC-3 on amphibs.
My favorite backcountry strip will always be water, but I have a firm belief that the RAF has a great opportunity to open many backcountry strips in Maine's vast Unorganized Territory. I hope to help The RAF with its mission in Maine.
207-592-8150
smason@theraf.org