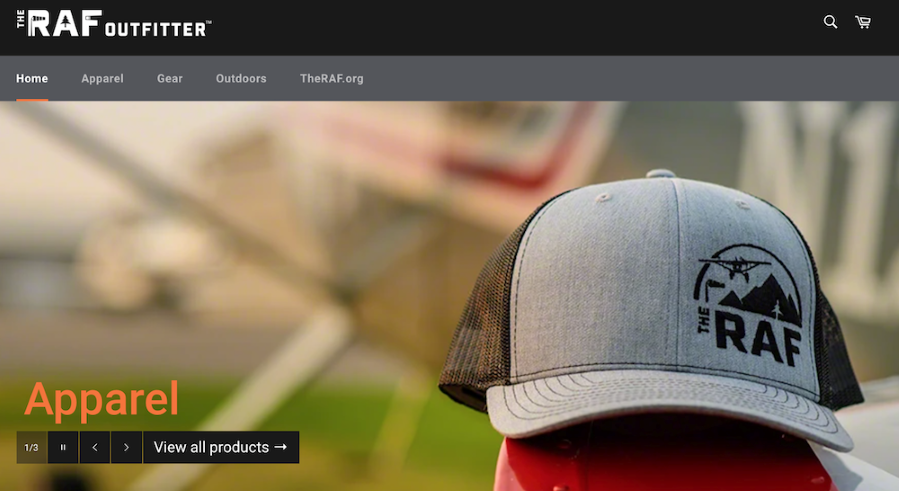 We've been improving the RAF Outfitter online store! You'll find collections of apparel and gear with larger, more detailed photos. Select from shirts, bandanas, caps, bags, windsocks, and more. Even our attractive RAF fire rings are now available at the RAF Outfitter.
Items are chosen for durability and suitability by pilots for pilots and passengers.
Stumped for that perfect gift? Gift cards are now available in any amount and are simply sent electronically. The recipient may select exactly what they want.
Our checkout experience is easy. Your online "cart" provides the convenience online shoppers expect, and we've added payment options.
Shop anytime from the convenience of your computer or device.
All proceeds go toward the RAF mission to preserve, improve and create airstrips for recreational access.
Submitted on July 29, 2021.