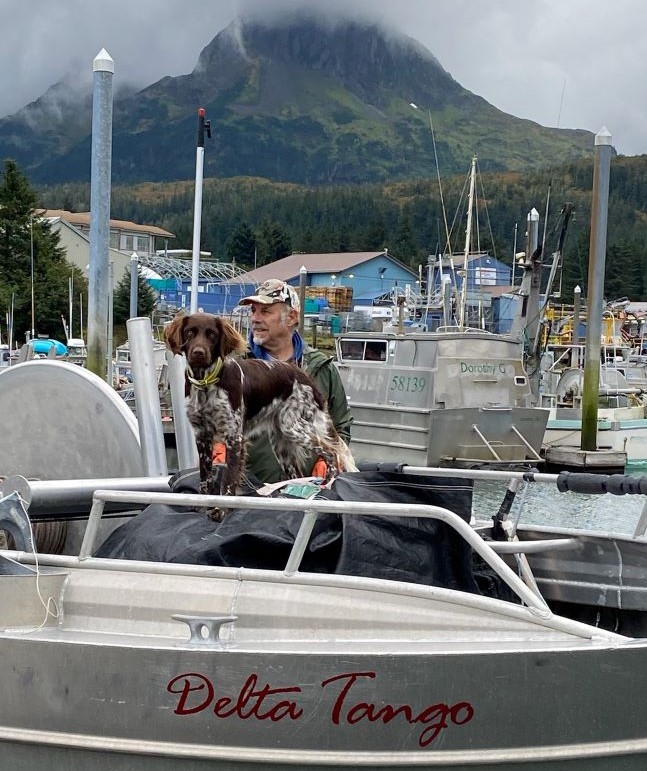 As a kid living in Minnesota, Troy Tirrell was introduced to aviation by his father, a Northwest Airlines pilot. They vacationed in Alaska when Troy was a kid. Troy's own experience included glider lessons in Australia and Hawaii.
His father's form of recreation included cruising his motor sailboat throughout the Caribbean, Florida's Keys, and the Bahamas. Not everyone would exchange that carefree environment for a place with long harsh winters, but "I was tired of the ocean," Troy said. "I wanted to see mountains and go bird hunting." Alaska's vistas continued to tempt 20-year-old Troy, and he returned and got a job in Nome.
"Then I traded my truck in as a down payment on a SuperCub, and learned to fly it," he says. He settled in Cordova, known for its sloppy, often IFR winters, and worked in the herring fishery, spotting salmon, halibut and doing some commercial flying for Alaska Fish and Game on moose and goat surveys. "I saw my share of bad weather," he adds.
His career over 45 years was commercial fishing for salmon, halibut, and black cod, marine surveying, and an occasional flight "to some remote beach as an insurance adjuster evaluating marine vessel salvages." Troy's life included fishing "out West." When an Alaskan says "out West," they mean the west side of the Alaska Peninsula, and Bristol Bay.
His wife, Torie Baker, is also an Alaska commercial fishing captain. Her father was a WWII pilot. "She agreed to an airborne wedding above the Copper River." With their local magistrate and 13 friends and pilots aboard, they exchanged vows in a historic Super DC 3 leased for an aviation centennial celebration.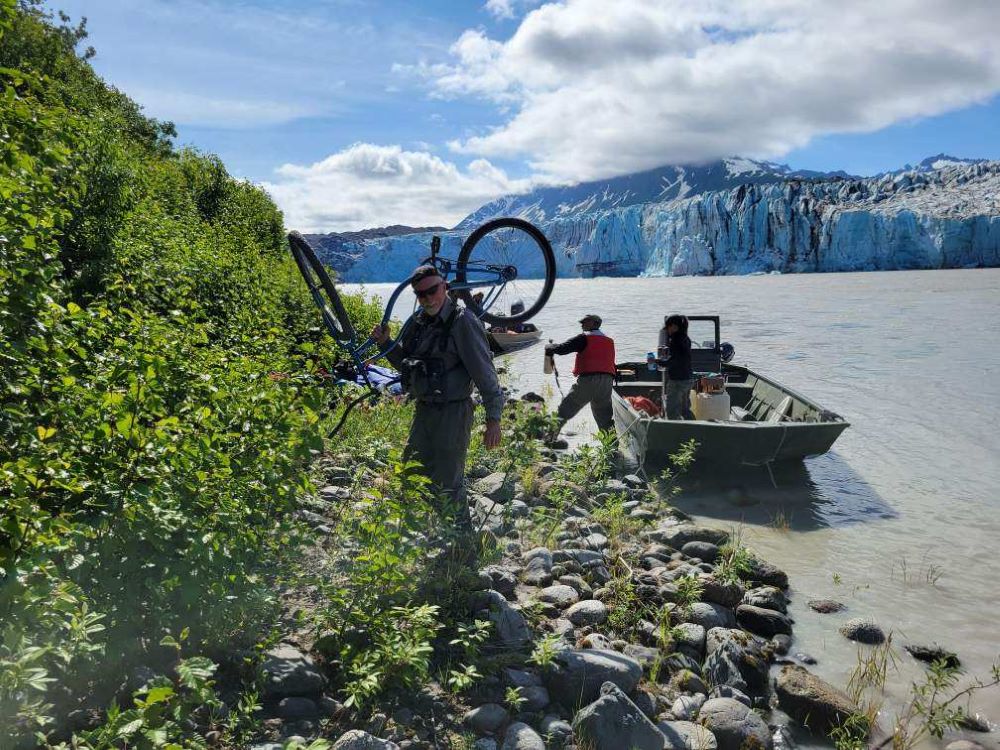 Troy switched from floats to tundra tires, and says, "I've been getting around Alaska quite a bit. I'm trying to back off of the fishing jobs," edging toward retirement. He wants more time to spend on his passion for flying in and working on aviation projects, like the Childs Glacier airstrip. "The work dovetails with the Forest Service and the RAF. It's positive, and an exciting thing at this stage of life," he adds. The airstrip is now about sixty percent complete. "Next summer we're looking to again have trail crews and possibly volunteers assist with the needed annual brush cutting. It's really been a challenge to cut out a strip in the Alaska wilderness."
He and a friend flew out to Port Heiden and landed on a bush strip near a rustic lodge. That night a "teenage 500-pound" brown bear broke into the place, "but our shotgun was by the door, on the other side of the bear," Troy pointed out. "It was a few tense moments as we yelled and made noise to get the bear to leave. In the morning, we saw that the bear had clawed one plane, and taken a bite out of each." Now Troy travels with an electric bear fence to set up around his parked plane.
He loves Alaska's Arctic, and gets north of the Brooks Range, to what he calls the "real Alaska." His niece operates Coyote Air in Coldfoot, near Gates of the Arctic National Park.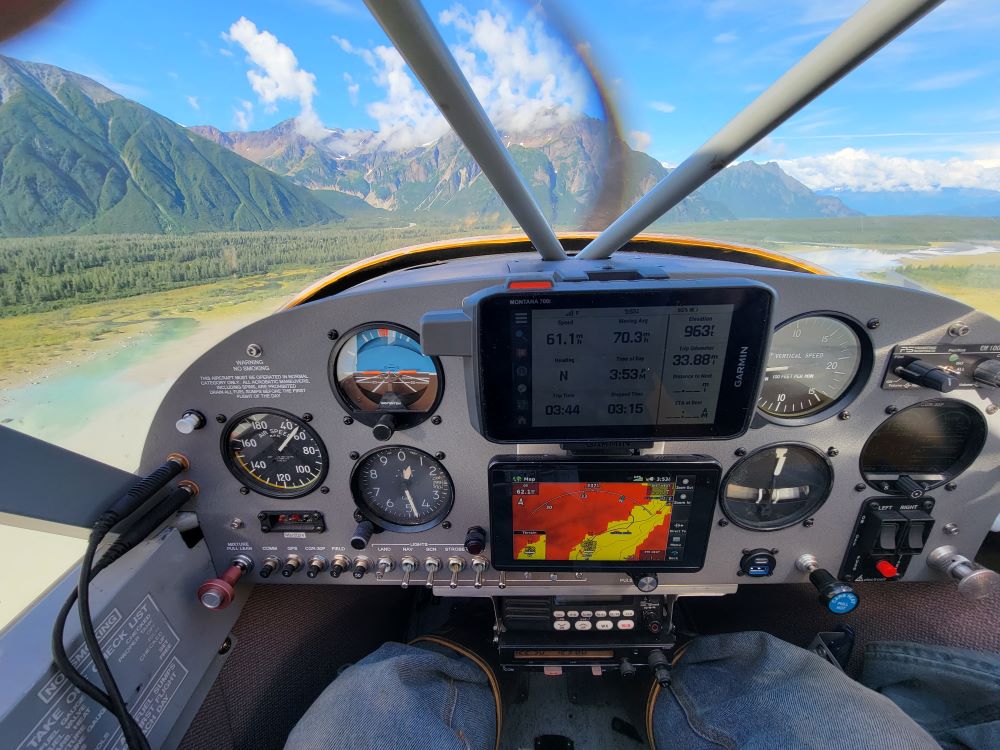 He has done a major rebuild on his stock SuperCub, including its 160-hp engine, wings, rewiring, a new panel, and engine monitor, all with the help of a local A&P. "This airplane gives me plenty to do during our long winters. You need a hobby, and it's great to have a heated hangar to work in."
"Now I enjoy flying my 45-pound bird dog out for some Alaska bird hunting. This SuperCub has really expanded my Cordova back yard … all the way to Wrangell," he adds. Not everyone considers their backyard extending about 600 flying miles, but after 45 years in a place as big as Alaska, it's only natural.
Troy adds, "Finally, I'd like to thank the RAF for being such a strong and important partner here and nationally, promoting recreational aviators as an important user group. I'm really honored to be a small part of their efforts."
Editor's note: When I interviewed Troy, he and his wife were on a ferry out of Cordova on a trip to view bears and fish for silvers. We took advantage of the ferry's reliable cell service.

Submitted on September 13, 2022.