Florida State Liaison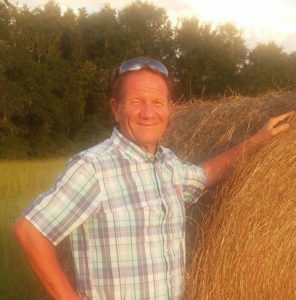 Like many others, Bobby Capozzi started his quest for aviation by building and flying model airplanes.  Model aircraft were the stepping stones to Bobby soloing at 16, achieving his private at 17, and purchasing a 1953 PA-22  two weeks later. "I bought it as a time builder and continued preparing for my commercial and instrument at 18," he said.  "Then I shifted to pursue general aviation as a hobby instead of a career."  He replaced the PA-22 with an Aeronca Champ six months later.
But Bobby's career path remained in aviation and aerospace.  He spent 30 years with Lockheed Martin.  He worked on Titan and Atlas unmanned programs, including three years on the Presidential Helicopter Program.  He is wrapping up his career via supporting supply chain management.
Volunteering has always been a part of Bobby's profile with support of EAA, AOPA, VAA, and Sun n' Fun since moving to Florida in 1987.  He has served as Vice President, President and current BOD for the Florida Sport Aviation Antique & Classic Association (FSAACA). Along with his wife Kim, he currently co-hosts the Hospitality House each year at Sun n'Fun.
With over 22 years supporting FSAACA fly-ins and camping throughout Florida and southern Georgia, supporting the RAF mission seemed natural.  Bobby calls it "backcountry flying without the density altitude."  He has participated in work parties at Arcadia, Blackwater and most recently Creighton Island.
"Florida and the southeast offer many forgotten and untapped aviation opportunities and I look forward to supporting the RAF on private and public airports alike," he says.
Telephone Number: 352-443-0365
RAF Email Address: bcapozzi@theraf.org