Recognized by the IRS as a non-profit 501(c)(3) charitable organization, the RAF is using tax-deductible donations to:
Identify private and public land for the development of new airstrips
Assist in funding the building of new airstrips on public land
Develop educational materials to assist pilots in being knowledgeable advocates
Fund efforts to gain national recognition of backcountry recreational aviation and airstrips as a legitimate use of public lands
Provide educational information regarding recreational airstrips to members of Congress and their staff
The RAF strives to build strong working relationships with other aviation groups, both on the state and national level. Many of the issues that involve the RAF transcend state boundaries. The RAF encourages various state pilots' organizations to form active committees that work on recreational airstrip issues. To facilitate this, the RAF is forming a cadre of State Liaisons to assist the states in becoming effective leaders in the efforts to protect recreational airstrips.
The RAF facilitates the enactment of state recreational-use statutes amendments to specifically include aviation. These laws considerably reduce a private airstrip landowner's liability when allowing public, non-commercial use of the airstrip.
In order to provide a connection between the backcountry and surrounding communities, the RAF is attracting donors who wish to specifically target their charitable donations locally. These funds have recently been directed toward a campaign to construct pilot shelters at larger, paved airports that serve as gateways to the backcountry. Similar in concept to the rest stops along our interstate highway system, the first of these shelters was constructed at Gallatin Field (BZN) in Bozeman, Montana. It offers pilots a place to pitch a tent on the grass near their airplane, relax in front of a fire and even take a hot shower - all at no charge.
The center piece of RAF airstrip acquisitions is Ryan Field. This donation by Ben and Butche Ryan includes 152 acres of land surrounded by US Forest Service lands and only two miles from Glacier National Park. There is a 2,500-foot airstrip and the RAF recently completed a pilot's campground.
The RAF is depending on other pilots to help them in identifying potential real estate for the development of new airstrips. Oftentimes we have friends or acquaintances who built their own airstrip and want to see their dream continue long after they are gone. These situations lend themselves perfectly to the tax-deductions that are available to the donor.
Without the enabling work of the RAF, your recreational opportunities - whether cross-country or backcountry - will continue to diminish as airfields are closed or their use is restricted. Earning your pilot certificate wasn't easy. Creating new airstrips isn't easy either. Nothing worthwhile ever is.
The foundation invites donations of any kind, including land suitable for airstrip development. Cash donations are always welcome and fully tax-deductible. The RAF offers tax and legal assistance for donors, and the Board members receive no compensation. They love flying as much as the rest of us and they're here for us, the pilots… not profits.
"The Recreational Aviation Foundation preserves, improves, and creates airstrips for recreational access."
The RAF implements its mission through these Guiding Principles:
We believe that aviation is a valid form of accessing recreational resources on public and private lands.
We believe in collaboration with both public and private entities to arrive at solutions that provide benefit to all parties.
We value the relationships of all stakeholders – both public and private – and commit to fostering relationships based upon integrity and transparency.
We believe that creation of new recreational airstrips will encourage the general aviation community to get out and recreate as well as provide more dispersed recreational opportunities.
We prioritize safety - from pre-flight planning to the experiences on the ground where our planes have taken us - and consider it a lifetime commitment, rather than an isolated event.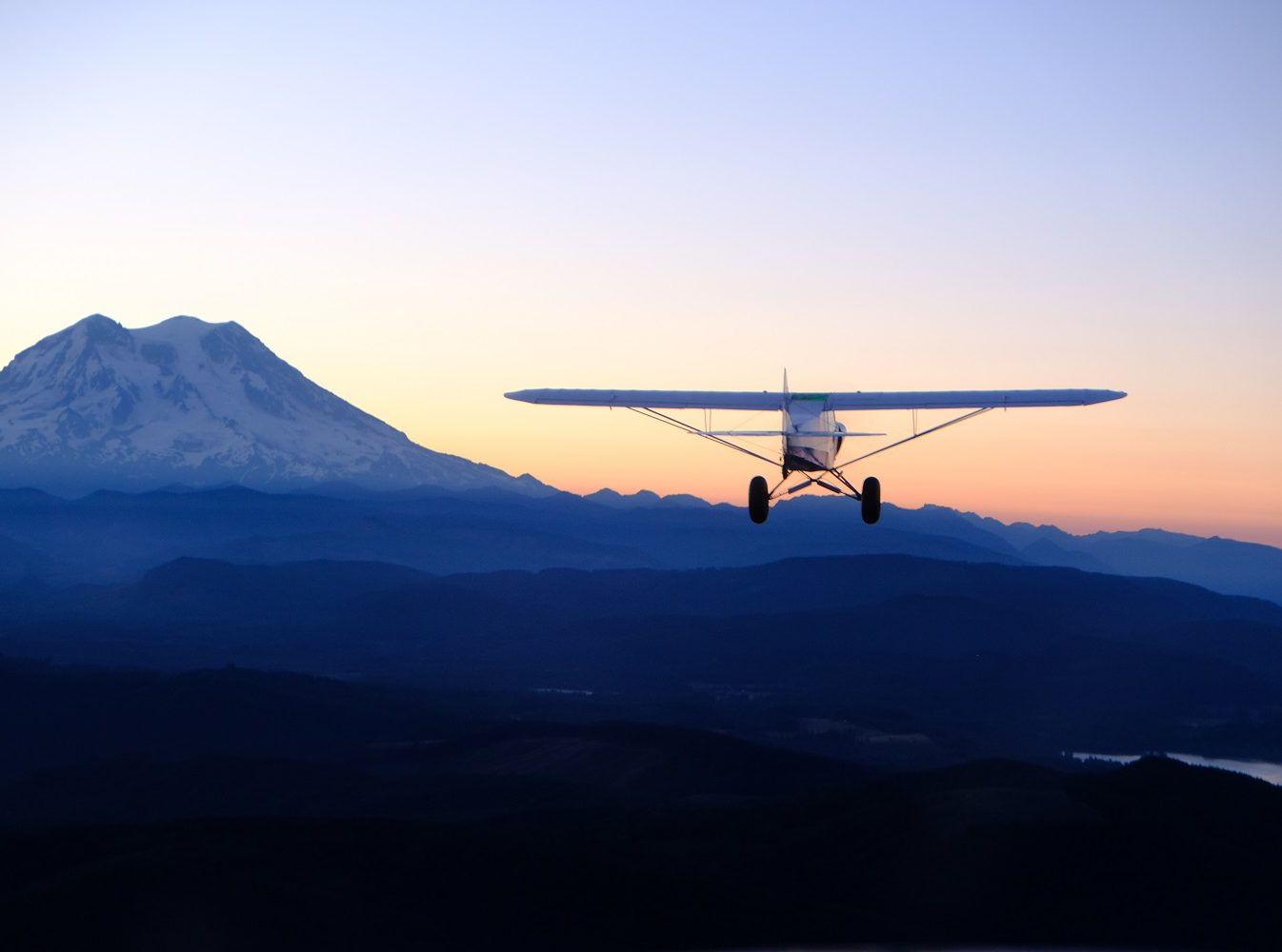 It's Why You Started To Fly
Do you recall the first time that you touched down on a grass airstrip? Perhaps it was where you learned to fly or maybe it was somewhere later in your flight training. The wheels lightly touched on the dew covered grass, there was no screech, and very little, if any, bounce. It may just have been the best landing you recall making. We bet the smile that found its way to your face back then is still there today. In fact the experience was so good that you were excited to do it again, but before departure you unloaded your gear, put on your hiking shoes, and headed off to explore this special place. It is not your typical airport that you are used to. There is no control tower, no departing airlines to wait for, and the hold short line is the large bush at the entrance to the only active runway.
You're ready to leave and for the first time and you now understand the laborious calculations your flight instructor had you making as you look at those real live 50' trees at the end of the runway. No longer a line drawing in your training manual as they await your departure. "This will really be fun", you tell yourself. Planned giving means different things to different people, but what we hope it means to you, is the recognition that the core mission of the RAF is to protect these very special places. We appreciate that you might consider some level of a planned gift to the RAF. It will be these kinds of contributions to the RAF that will provide long term lasting value to future aviators. Your gift, whether it is a cash contribution through your will, a life insurance policy, a piece of real estate, or an appreciated stock portfolio, will provide the kind of secure funds that the RAF needs to assure that those special experiences continue to be available to pilots of the future. As said by one of our founding benefactors, "It will probably take 1,000 of us to save it for one". Please help us by being one of the 1,000.
The RAF is ready to assist you and your planning team wherever needed to match your desires to the RAF's needs. We respect the fact that you have worked hard, saved your money, and may have some left over that could be directed to the RAF. It is this match of your dollars and our shared passion of recreational aviation, mixed in with a commitment by the RAF to do our best for you that will put a smile on our mutual faces.
Perhaps the question you now find yourself asking is "Will the RAF be here in the future?" Our answer is "Yes it will." You and so many others have told us that this experience is worth saving. With your help the RAF knows there will be an airplane on a grass strip with laughter and a campfire in the background. Your contribution will allow someone a place to experience a part of aviation that we know you found unique. Because of your memory of that special experience as well as your passion for it, you have, through the RAF, the opportunity to create a legacy like none other.
Contact us at contact@TheRAF.org