The Recreational Aviation Foundation (RAF) was founded by a group of Montana pilots who realized the threat of recreational airstrip closure was of national concern. They also recognized that there was the need for a unified effort by pilots everywhere to protect public recreational opportunities. The RAF is dedicated to preserving existing airstrips and actually creating new public-use recreational airstrips throughout the United States. Recognized by the IRS as a non-profit 501(c)(3) charitable organization, the RAF is using tax-deductible donations to:
Identify private and public land for the development of new airstrips,
Assist in funding the building of new airstrips on public land,
Develop educational materials to assist pilots in being knowledgeable advocates,
Fund efforts to gain national recognition of backcountry recreational aviation and airstrips as a legitimate use of public lands,
Provide educational information regarding recreational airstrips to members of Congress and their staff.
The RAF strives to build strong working relationships with other aviation groups, both on the state and national level. Many of the issues that involve the RAF transcend state boundaries. The RAF encourages various state pilots' organizations to form active committees that work on recreational airstrip issues. To facilitate this, the RAF is forming a cadre of state liaisons to assist the states in becoming effective leaders in the efforts to protect recreational airstrips.
The RAF facilitates the enactment of state recreational-use statutes amendments to specifically include aviation. These laws considerably reduce a private airstrip landowner's liability when allowing public, non-commercial use of the airstrip.
In order to provide a connection between the backcountry and surrounding communities, the RAF is attracting donors who wish to specifically target their charitable donations locally. These funds have recently been directed toward a campaign to construct pilot shelters at larger, paved airports that serve as gateways to the backcountry. Similar in concept to the rest stops along our interstate highway system, the first of these shelters was constructed at Gallatin Field (BZN) in Bozeman, Montana. It offers pilots a place to pitch a tent on the grass near their airplane, relax in front of a fire and even take a hot shower - all at no charge.
The center piece of RAF airstrip acquisitions is Ryan Field. This donation by Ben and Butche Ryan includes 152 acres of land surrounded by US Forest Service lands and only two miles from Glacier National Park. There is a 2,500-foot airstrip and the RAF recently completed a pilot's campground.
The RAF is depending on other pilots to help them in identifying potential real estate for the development of new airstrips. Oftentimes we have friends or acquaintances who built their own airstrip and want to see their dream continue long after they are gone. These situations lend themselves perfectly to the tax-deductions that are available to the donor.
Without the enabling work of the RAF, your recreational opportunities - whether cross-country or backcountry - will continue to diminish as airfields are closed or their use is restricted. Earning your pilot certificate wasn't easy. Creating new airstrips isn't easy either. Nothing worthwhile ever is.
The foundation invites donations of any kind, including land suitable for airstrip development. Cash donations are always welcome and fully tax-deductible. The RAF offers tax and legal assistance for donors and the Board members receive no compensation. They love flying as much as the rest of us and they're here for us, the pilots… not profits.
"The Recreational Aviation Foundation preserves, maintains, and creates airstrips for recreational access."
The RAF implements its mission through these Guiding Principles:
We believe that aviation is a valid form of accessing recreational resources on public and private lands.
We believe in collaboration with both public and private entities to arrive at solutions that provide benefit to all parties.
We value the relationships of all stakeholders – both public and private – and commit to fostering relationships based upon integrity and transparency.
We believe that creation of new recreational airstrips will encourage the general aviation community to get out and recreate as well as provide more dispersed recreational opportunities.
Contact us at the address, phone number, or email below:
Recreational Aviation Foundation
1711 W College St
Bozeman, MT 59715
406-582-1723
There are many accomplishments, including two new airstrips that are now publicly available as a direct result of RAF work, as well as our participation in the General Aviation Caucus in U.S. Congress. For more details, visit the RAF Timeline.
Aside from the obvious benefit of helping us preserve, maintain, and create public airstrips, you will receive periodic email updates of our progress as well as directed bulletins for issues that affect you.
Our funds are used directly for preserving, creating, and maintaining airstrips. This includes construction costs of items such as pilot shelters, new runways, and airstrip facilities; travel to Washington D.C. to meet with congressmen; promoting the RAF at trade shows; and mailing to our members — all to serve you, the RAF members.
Since the RAF is a 501(c)(3) public charity, all donations are tax deductible.
The RAF was founded as a public charitable non-profit 501(c)(3) organization in December 2003.
While many of these organizations concentrate on a single state, we are a national organization concerned about airstrips nationwide. We work closely with many state organizations such as the IAA and the MPA to assist them with local issues.
Our mission statement says it best: "The Recreational Aviation Foundation preserves, maintains, and creates airstrips for recreational access."
The RAF was founded by a group of pilots who were concerned about the loss of backcountry strips. Since our inception in 2003, we have prevented the closure of airstrips and even built new ones.
2001
6 guys sat around a campfire in the backcountry and said, "If not us who? - If not now when?"
2002
Recreational Use Statute New Hampshire
Backcountry Aviation Foundation begins to transition to the Recreational Aviation Foundation
2003
Bylaws for the organization written by Jerry Cain and Chuck Jarecki
Incorporated and successful filing of 501 (c) 3 by Jerry Cain and John McKenna
Idaho Airstrip Network was formed RAF Director, Rol Murrow was a key member
RAF was invited to participate in the Travel Planning process for the Lewis and Clark National Forest
RAF member Dan Lilja built first RAF website
7 members
2004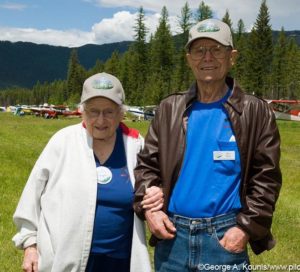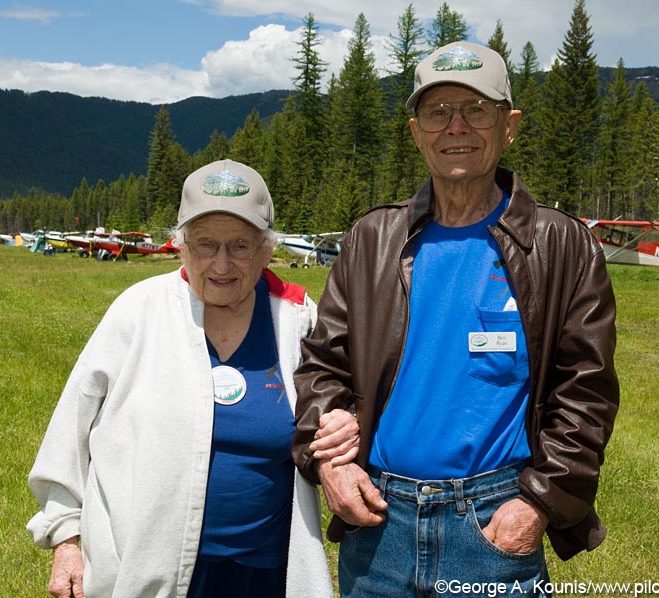 First Edition of the "Land Manager's Guide", written by Chuck Jarecki became available
First Edition of "Advocates Guide," written by Chuck Jarecki became available
First State Liaison - Montana Ron Normandeau
Ben & Butch Ryan gifted Ryan Field to the RAF
53 members
2005
First Newsletter created by Carmine Mowbray
1000 members
2006
Re-opened Fort Kent, Maine airstrip
Began the process to specifically include the word "aviation" to Recreational Use Statutes
2007
Travel Plan for the Lewis & Clark National Forest was approved for Russian Flat Airstrip
First Strategic Plan in Missoula, MT with Gary Burnett
RAF website rebuilt
National Park Service Memorandum Of Understanding (MOU) surrounding the maintenance of 3 Death Valley, CA airstrips
RUS Idaho and Montana
2008
Construction Russian Flat Airstrip began. First new airstrip on Forest Service land in over 45 years.
RAF pilot shelter completed at Ryan Field - built by Chuck Jarecki
RAF goes to Washington DC
2009
Attended Sun n' Fun for the first time
Attended AOPA Summit Tampa, Florida
Abigail Kimbell, USFS sends letter to the USFS field that "recreational aircraft & backcountry airstrips can be an integral part of a balanced & effective transportation system"
Missouri River Breaks Monument management plan finalized, includes approval of six airstrips
RUS Maine
2010
Strategic Planning Meeting - Teton Summit in Driggs, Idaho
Russian Flat Airstrip opened to the public
Tornado event at Sun n' Fun – Tornado Husky was born
Congressional Resolution honoring back country airstrips
RUS Tennessee
2011
Jerry Cain, Founding Director retired
Executive Assistant position created - Tricia McKenna
RUS Arizona, Kansas, New Mexico and Pennsylvania
2012
Glacier Summit - First full gathering of TEAM RAF in Kalispell, MT
Established caretakers for Ryan Field
RUS Vermont, Utah, South Dakota, Minnesota, Virginia and Washington
4500 members
2013
RAF creates an Endowment
Chuck Jarecki and Dan Prill, Founding Directors retire
Began work with Walton Foundation and The Nature Conservancy
RUS Wyoming, Oklahoma and Alaska
5000 members
2014
The Red Rock Roundup - TEAM RAF gathers in St. George, UT
AOPA and Montana Dept of Transportation grant obtained for the Wildlife and Aviation Study
RUS California, Georgia, South Carolina and Wisconsin
6200 members
2015
Reopened North Fox Island Airstrip, Michigan
Volunteer Coordinator position created made possible in part with a grant - Sarah Chandler
Memorandums Of Understanding signed with US Forest Service and Bureau of Land Management
RUS Oregon, Wyoming, and Missouri
7000 members
2016
Ragmuff Airstrip in Maine reopened
43 State Liaisons and 9 Directors in 35 States
First edition of "RAF Guide for Airstrip Owners" written by John Nadeau became available
Funding announced by U.S. Congress for Backcountry Airstrips on USFS land
U.S. Congress instructs USFS not to close backcountry airstrips
RUS Maryland
8000 plus members
Razorback Rendezvous - TEAM RAF gathers in Bentonville, Arkansas
RAF Grant Committee created to assist State Liaisons in funding projects
Two new Recreational Airstrips opened in Arkansas, Trigger Gap and Sugar Creek
RAF hosted first work party N Fox Island. Overall, 150 pilots have landed on N Fox Island since the airstrip was reopened in 2015!
2017
Montana U.S. Senator Jon Tester holds press conference to discuss aviation issues in RAF hangar
RAF works with NPS for the first time in Alaska: Jake's Bar work party in Wrangell - St Elias National Park & Preserve
Work begins on Two Hearted airstrip in Michigan's Upper Peninsula
Sunrise Valley Airstrip in Oregon opens
Launch of RAF Ambassador program
First online auction is held
RAF partners with AOPA's Air Safety Institute to administer aviation safety survey
2018​
9,000+ members, 42 State Liaisons, 37 Ambassadors, 9 Directors, 8 Vice Presidents of Appreciation
Launch of RAF Backcountry Boutique
Two Hearted River Airstrip opens
Keystone Connection - TEAM RAF gathers in State College, PA for educational conference
RAF, with the help of EAA, restores Miracle Mile airstrip in Wyoming
RAF volunteers reopen Johannesburg airstrip in California
RAF helps open Mountain Views Airfield in Oregon
2019
RAF teams with AOPA Air Safety Institute on its "Peaks to Pavement" Seminar Series
RAF improves camping facilities at Bowstring Airport in MN
Minietta Mine airfield restored in CA
Nine (and counting) grants awarded to State Liaisons for mission-related projects
Three regional mini educational conferences (RMECs) offered for volunteers
Launch of the new RAF brand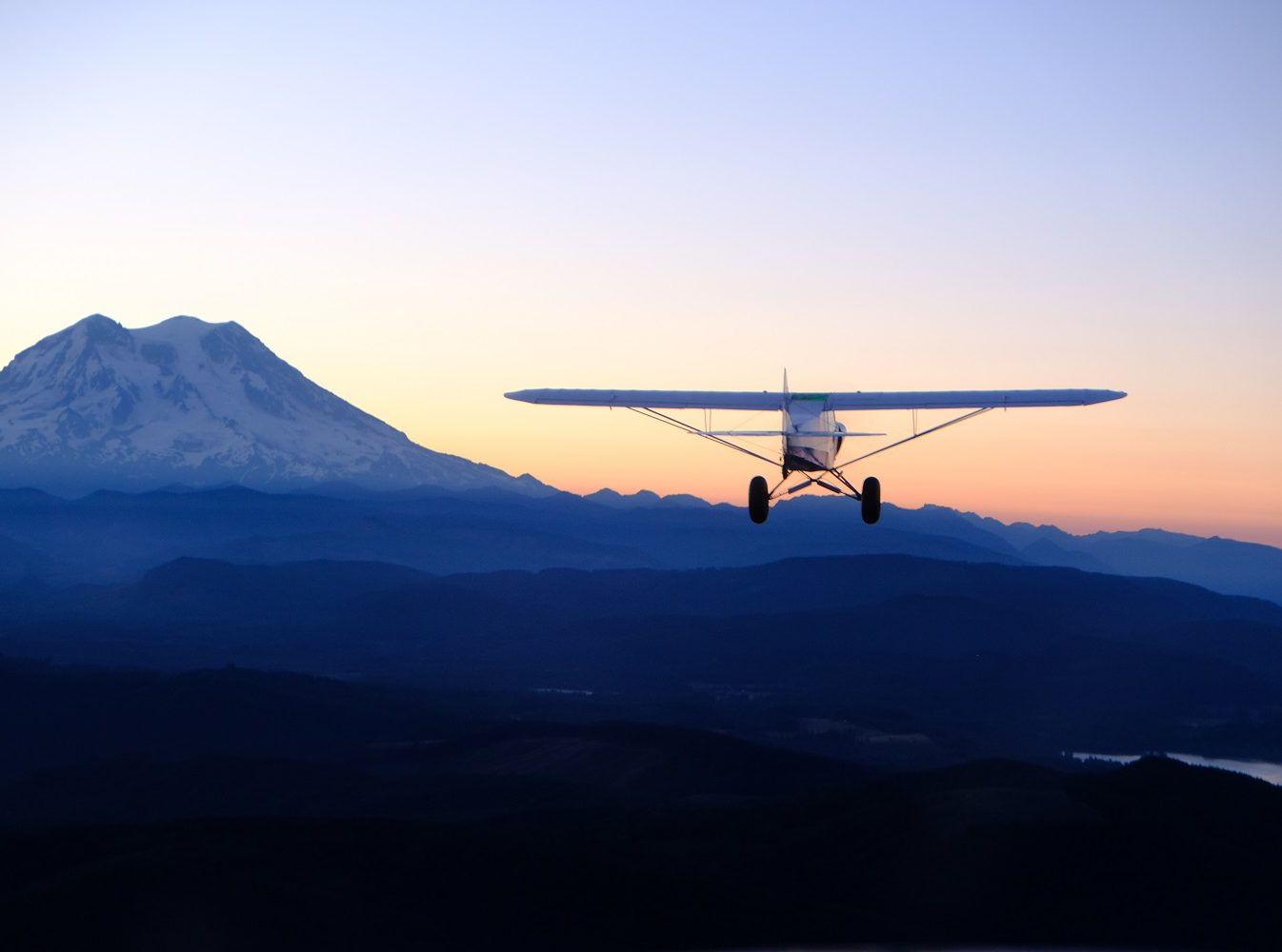 It's Why You Started To Fly
Do you recall the first time that you touched down on a grass airstrip? Perhaps it was where you learned to fly or maybe it was somewhere later in your flight training. The wheels lightly touched on the dew covered grass, there was no screech, and very little, if any, bounce. It may just have been the best landing you recall making. We bet the smile that found its way to your face back then is still there today. In fact the experience was so good that you were excited to do it again, but before departure you unloaded your gear, put on your hiking shoes, and headed off to explore this special place. It is not your typical airport that you are used to. There is no control tower, no departing airlines to wait for, and the hold short line is the large bush at the entrance to the only active runway.
You're ready to leave and for the first time and you now understand the laborious calculations your flight instructor had you making as you look at those real live 50' trees at the end of the runway. No longer a line drawing in your training manual as they await your departure. "This will really be fun", you tell yourself. Planned giving means different things to different people, but what we hope it means to you, is the recognition that the core mission of the RAF is to protect these very special places. We appreciate that you might consider some level of a planned gift to the RAF. It will be these kinds of contributions to the RAF that will provide long term lasting value to future aviators. Your gift, whether it is a cash contribution thru your will, a life insurance policy, a piece of real estate, or an appreciated stock portfolio, will provide the kind of secure funds that the RAF needs to assure that those special experiences continue to be available to pilots of the future. As said by one of our founding benefactors, "It will probably take 1,000 of us to save it for one". Please help us by being one of the 1,000.
The RAF is ready to assist you and your planning team wherever needed to match your desires to the RAF's needs. We respect the fact that you have worked hard, saved your money, and may have some left over that could be directed to the RAF. It is this match of your dollars and our shared passion of recreational aviation, mixed in with a commitment by the RAF to do our best for you that will put a smile on our mutual faces.
Perhaps the question you now find yourself asking is "Will the RAF be here in the future?" Our answer is "Yes it will." You and so many others have told us that this experience is worth saving. With your help the RAF knows there will be an airplane on a grass strip with laughter and a campfire in the background. Your contribution will allow someone a place to experience a part of aviation that we know you found unique. Because of your memory of that special experience as well as your passion for it, you have, through the RAF, the opportunity to create a legacy like none other.
Contact us at contact@TheRAF.org