When RAF friends gather around the fire hub at an airfield, there's always a good story to be told. We have brought that love of storytelling into a digital format, and hope you will enjoy the following installments of our new RAF Podcast.
Each podcast is hosted by RAF President Bill McGlynn, whose good-natured and easygoing interviewing style naturally brings out some wonderful stories from our interviewees. Sit back, relax (perhaps with a cup of Cowboy Coffee!) and enjoy.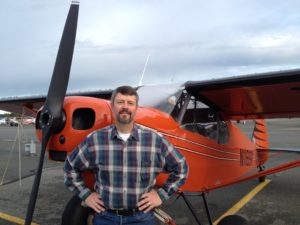 After an extended hiatus, the RAF Podcast is back! In Episode #12, RAF Liaison Al Clayton describes growing up in Alaska and opening a new airstrip adjacent to Childs Glacier on the Copper River.