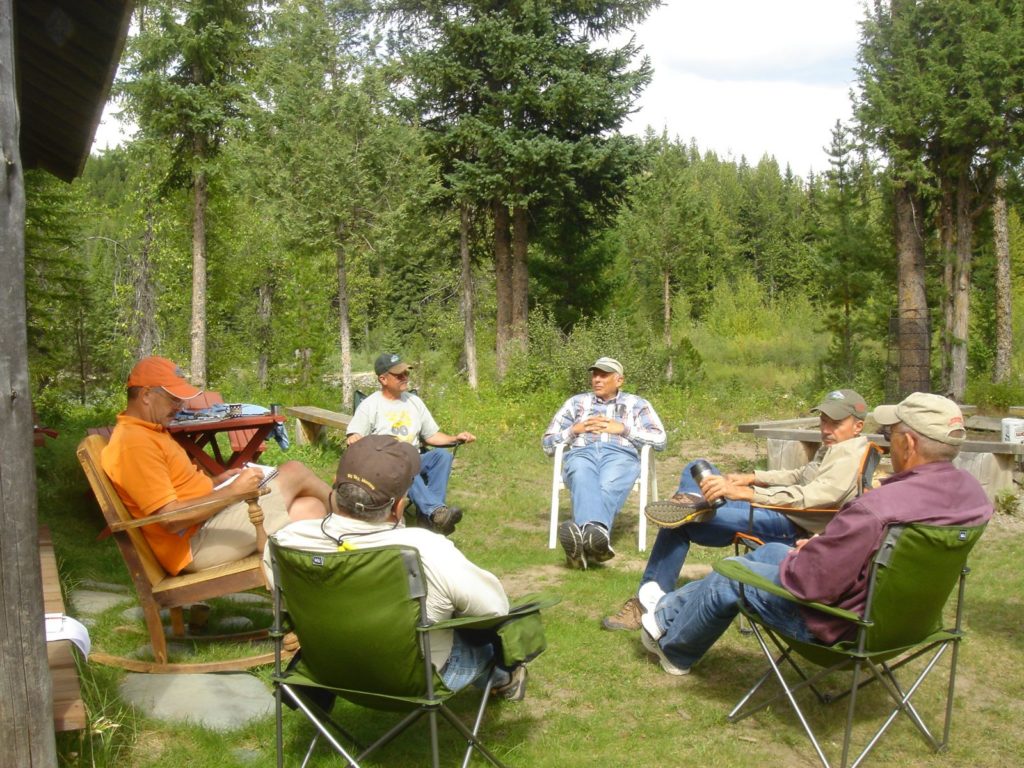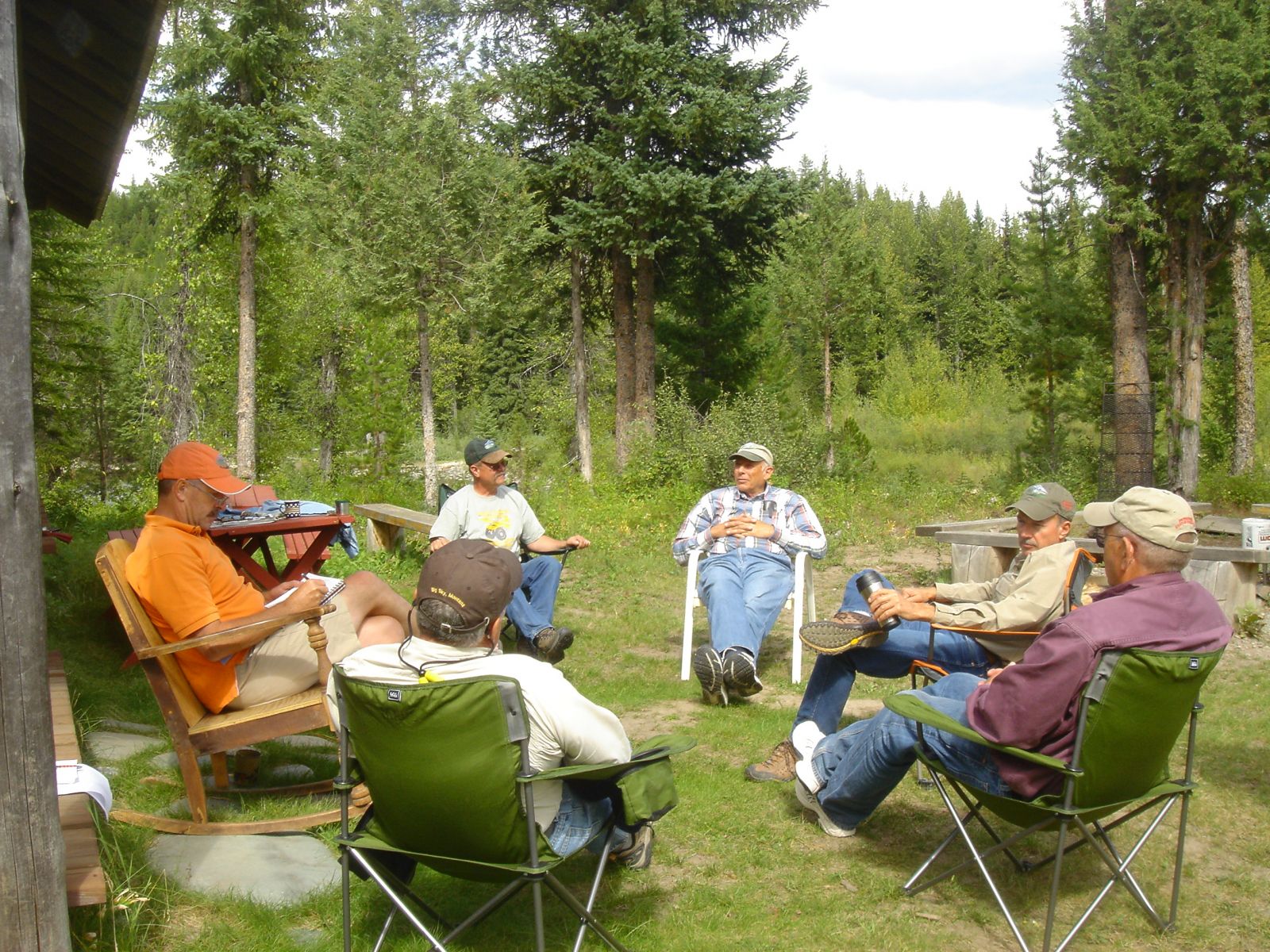 In 2001, six guys sat around a campfire in the backcountry and asked, "If not us who?   If not now when?"
Those two questions were the basis for founding the Recreational Aviation Foundation.
2002
A grassroots group called Backcountry Aviation Foundation begins to transition to a new identity,
the Recreational Aviation Foundation.
Recreational Use Statute (RUS) for New Hampshire encourages landowners to open their land for public use.
2003
The RAF organization is created.
Bylaws for the organization written by Jerry Cain and Chuck Jarecki.
Incorporated and successful filing of 501(c)(3) by Jerry Cain and John McKenna.
The first RAF website was built by RAF supporter Dan Lilja.
Idaho Airstrip Network was formed; RAF Director, Rol Murrow was a key supporter.
The RAF was invited to participate in the Travel Planning process for the Lewis and Clark National Forest.
The organization begins with 7 supporters.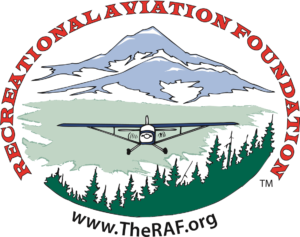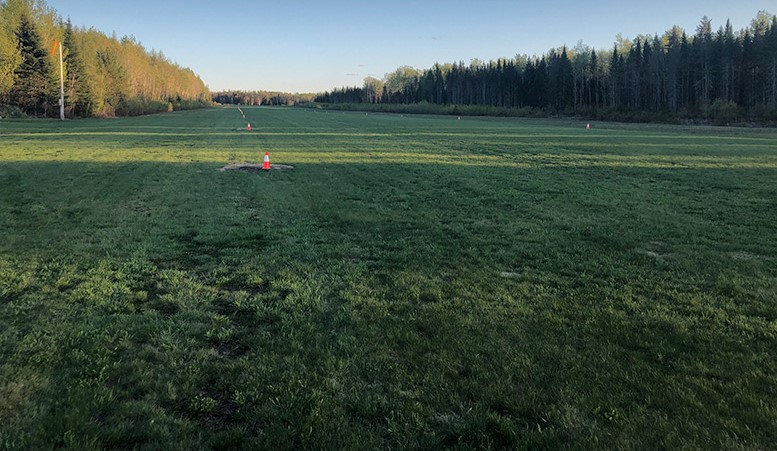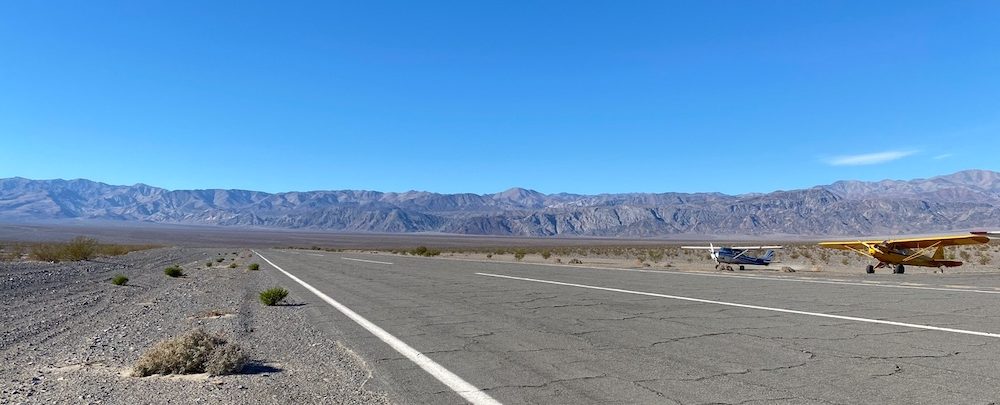 2005
First RAF Newsletter is created by Carmine Mowbray.
The RAF boasts 1000 supporters.
2006
Fort Kent, Maine airstrip is re-opened.
Process began to specifically include the word "aviation" in Recreational Use Statutes.
2007
Travel Plan for the Lewis and Clark National Forest was approved for Russian Flat Airstrip.
First Strategic Plan in Missoula, MT with Gary Burnett.
RAF website was rebuilt.
US National Parks Memorandum Of Understanding (MOU) for the maintenance of three Death Valley, CA airstrips.
Aviation included in Idaho and Montana Recreational Use Statutes (RUS).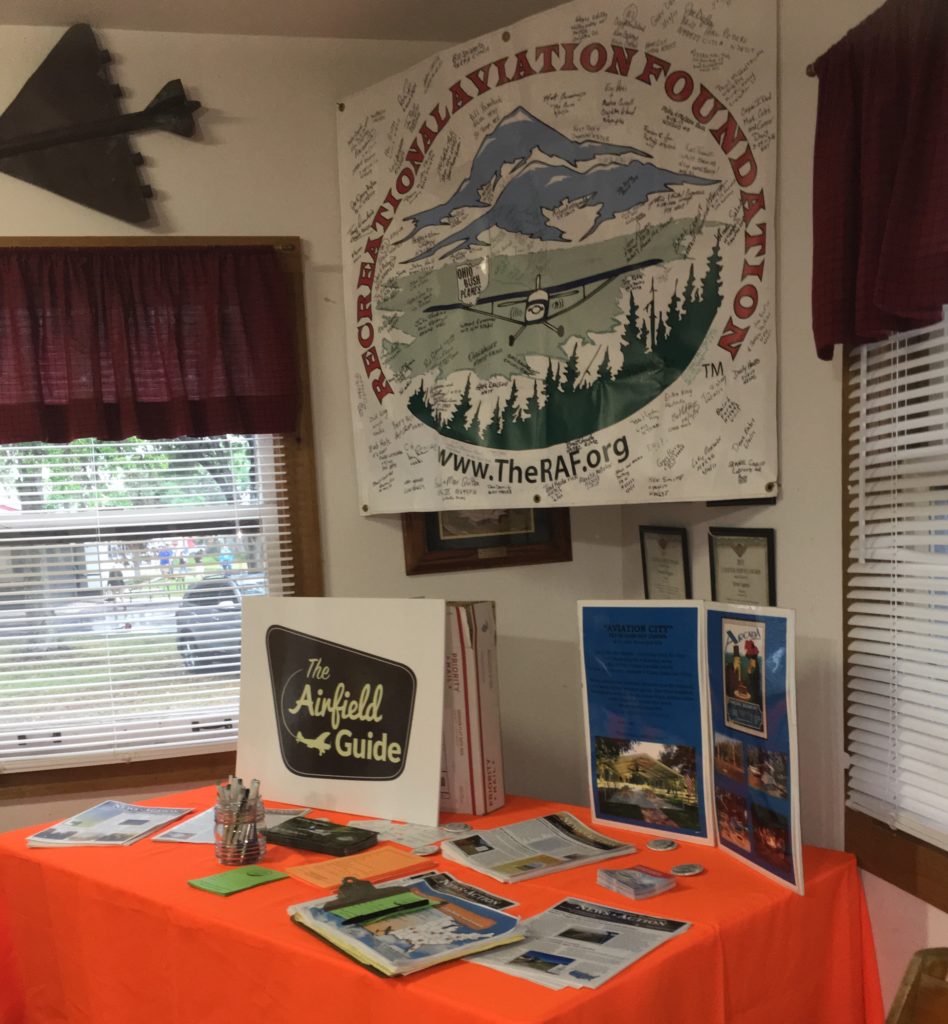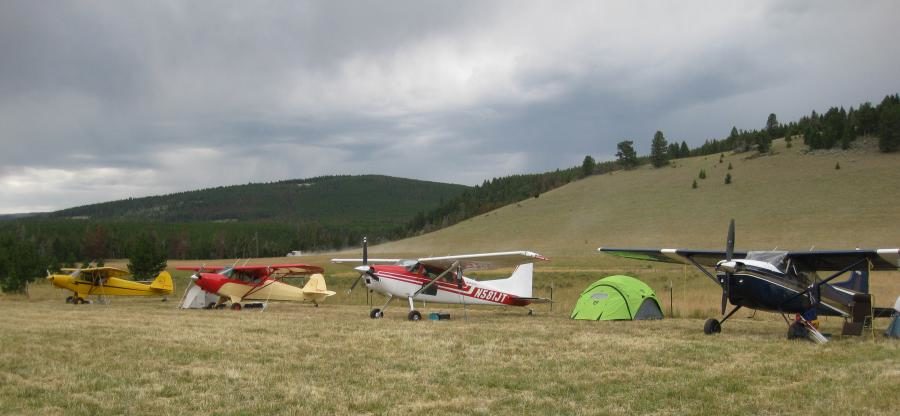 2009
RAF attends Sun n' Fun for the first time.
RAF attends AOPA Summit in Tampa, Florida.
Abigail Kimbell of USFS sends letter to the USFS field that "recreational aircraft and backcountry airstrips can be an integral part of a balanced and effective transportation system."
Missouri River Breaks Monument management plan is finalized, includes approval of six airstrips.
Aviation language included in Maine RUS.
2010
Strategic Planning Meeting - Teton Summit in Driggs, Idaho.
Tornado touches down at Sun n' Fun – the Tornado Husky was born.
Russian Flat Airstrip is opened to the public.
Congressional Resolution honoring backcountry airstrips.
Aviation included in Tennessee RUS.
2011
Founding Director Jerry Cain retired.
Executive Assistant position created - fulfilled by Tricia McKenna.
Aviation included in the RUS for Arizona, Kansas, New Mexico and Pennsylvania.
2012
Glacier Summit - First full gathering of TEAM RAF in Kalispell, MT.
RAF established caretakers for Ryan Field.
Aviation included in the RUS for Vermont, Utah, South Dakota, Minnesota, Virginia and Washington.
RAF has 4500 supporters.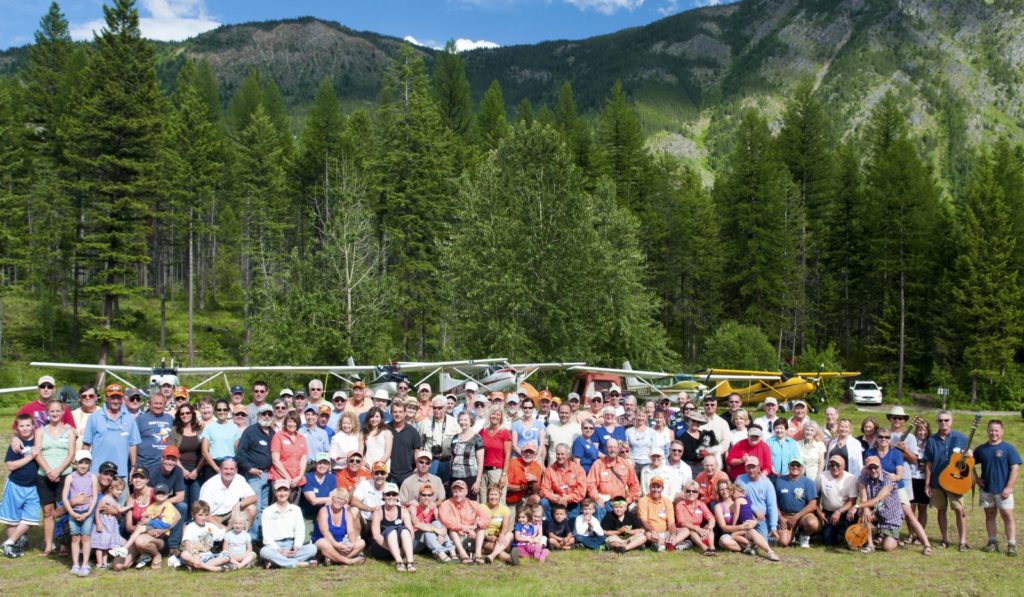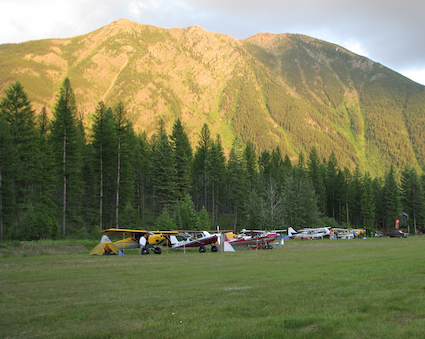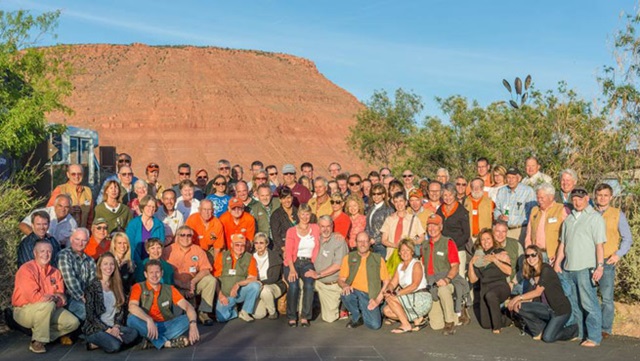 2013
At 10 year anniversary the RAF boasts 5000 supporters.
RAF creates an Endowment.
Founding Directors Chuck Jarecki and Dan Prill retire.
RAF began work with Walton Foundation and The Nature Conservancy.
Aviation included in the RUS for Wyoming, Oklahoma and Alaska.
2014
The Red Rock Roundup - TEAM RAF gathers in St. George, UT.
AOPA and Montana Dept of Transportation grant obtained for the Wildlife and Aviation Study.
Aviation included in the RUS for California, Georgia, South Carolina, and Wisconsin.
RAF has 6200 supporters.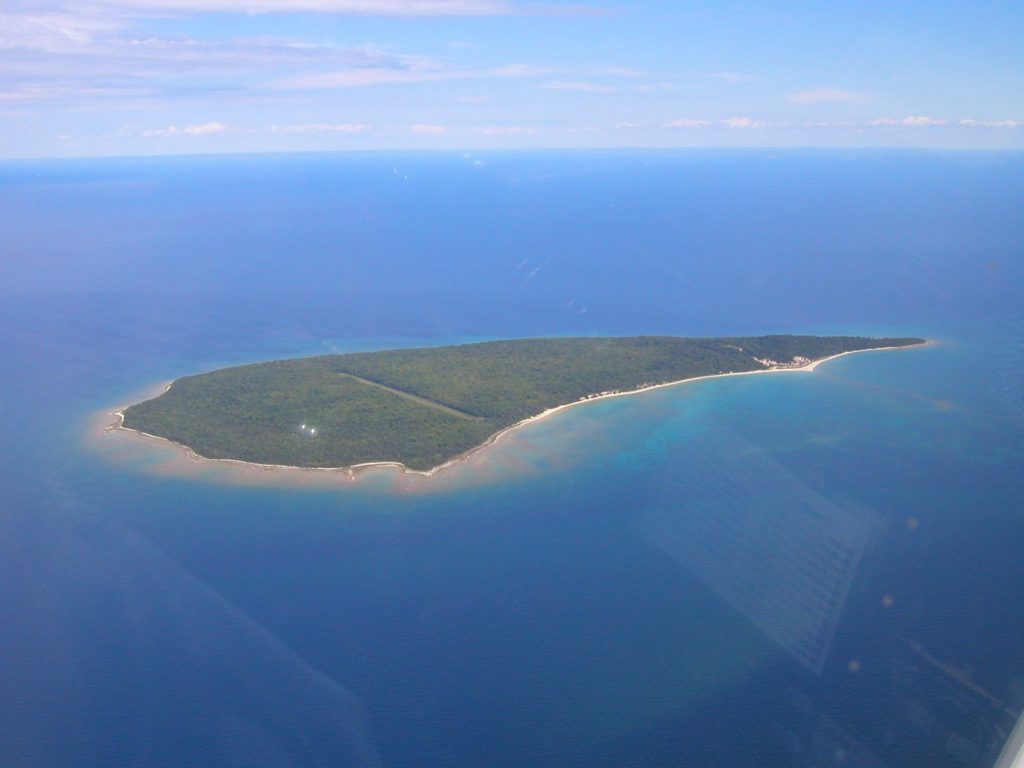 2015
North Fox Island Airstrip in Michigan is reopened.
Volunteer Coordinator position created made possible in part with a grant.
Memorandums Of Understanding signed with US Forest Service and Bureau of Land Management.
Aviation included in the RUS for Oregon, Wyoming, and Missouri.
RAF has 7000 supporters.
2016
Ragmuff Airstrip in Maine reopened.
The RAF has 43 State Liaisons and 9 Directors in 35 States.
First edition of "RAF Guide for Airstrip Owners" written by John Nadeau became available.
Funding announced by U.S. Congress for Backcountry Airstrips on USFS land.
U.S. Congress instructs USFS not to close backcountry airstrips.
Aviation included in the RUS for Maryland.
RAF has 8000-plus members.
The Razorback Rendezvous - TEAM RAF gathers in Bentonville, AR.
RAF Grant Committee created to assist State Liaisons in funding projects.
Two new recreational airstrips opened in AR - Trigger Gap and Sugar Creek.
RAF hosted first work party on North Fox Island Airstrip in Michigan.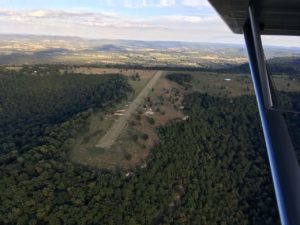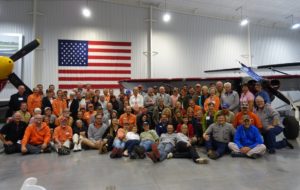 2017
MT U.S. Senator Jon Tester holds press conference to discuss aviation issues in RAF hangar.
RAF works with National Park Service for the first time in Alaska: Jake's Bar work party in Wrangell - St Elias National Park and Preserve.
Work begins on Two Hearted airstrip in Michigan's Upper Peninsula.
Sunrise Valley Airstrip in Oregon opens.
Launch of RAF Ambassador program.
RAF partners with AOPA's Air Safety Institute to administer aviation safety survey.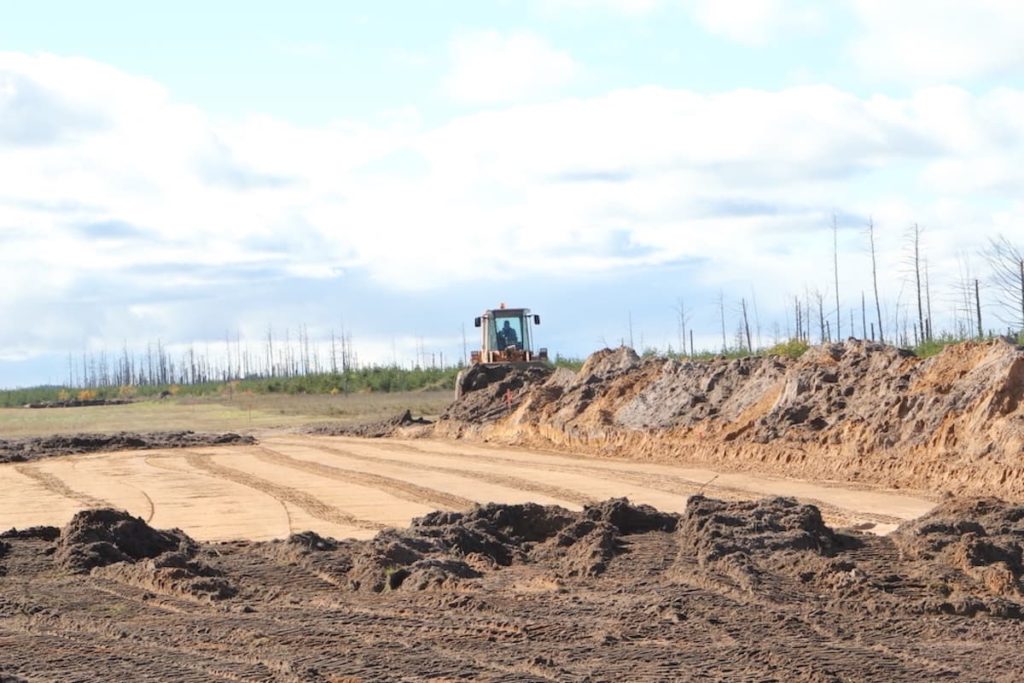 2018​
The RAF now has 9,000+ supporters, 42 State Liaisons, 37 Ambassadors, 9 Directors, and 8 Vice Presidents of Appreciation.
Launch of RAF Backcountry Boutique.
Two Hearted River Airstrip in Michigan opens.
Keystone Connection - Team RAF gathers in State College, PA for educational conference.
The RAF, with the help of EAA, restores Miracle Mile airstrip in Wyoming.
RAF volunteers reopen Johannesburg airstrip in California.
RAF helps open Mountain Views Airfield in Oregon.
2019
RAF teams with AOPA Air Safety Institute on its "Peaks to Pavement" Seminar Series.
Minietta Mine airfield restored in CA.
RAF working with Hells Canyon Recreational Collaborative (HCRC).
OR Liaison helps plan and open a new airstrip with the owners of Wild Billy Lake in Oregon.
Eleven grants awarded to State Liaisons for mission-related projects.
Three regional mini educational conferences (RMECs) offered for volunteers.
Launch of the new RAF brand.
After 10 years of communication with the NPS, Chicken Strip in Death Valley's Saline Valley is officially authorized on August 19, 2019.
The RAF and the NPS sign a five-year cooperative maintenance agreement for Chicken Strip in Death Valley.
Grassroots support for Charles A. Chase Memorial Airport in Maine, which was threatened with closure.
$750,000 of funding announced by Congress for backcountry airstrips on USFS land.
The RAF has 9700+ supporters, 48 State Liaisons, 40 Ambassadors, 9 Directors, 10 Vice Presidents of Appreciation.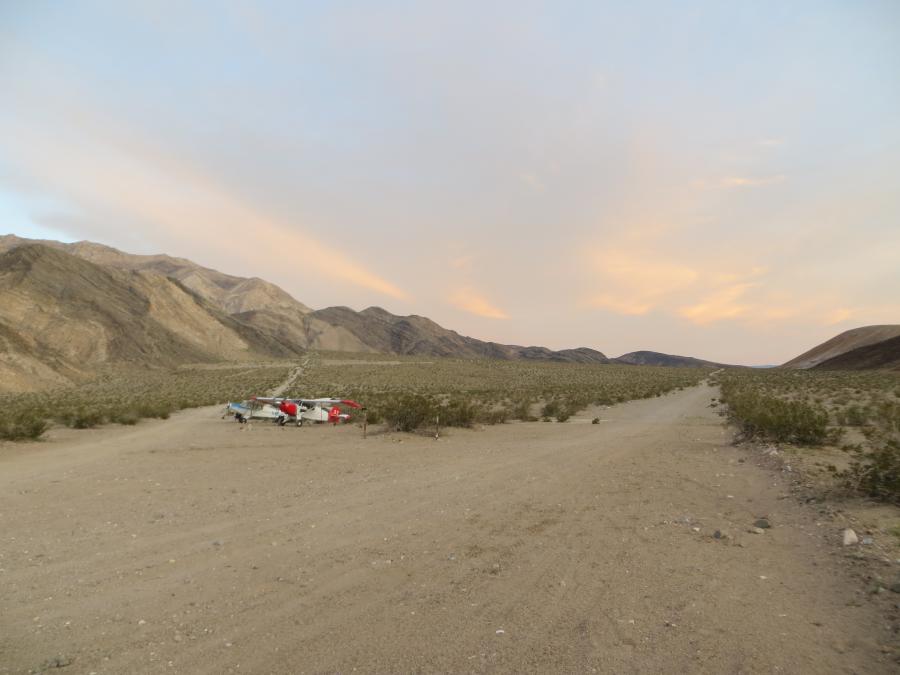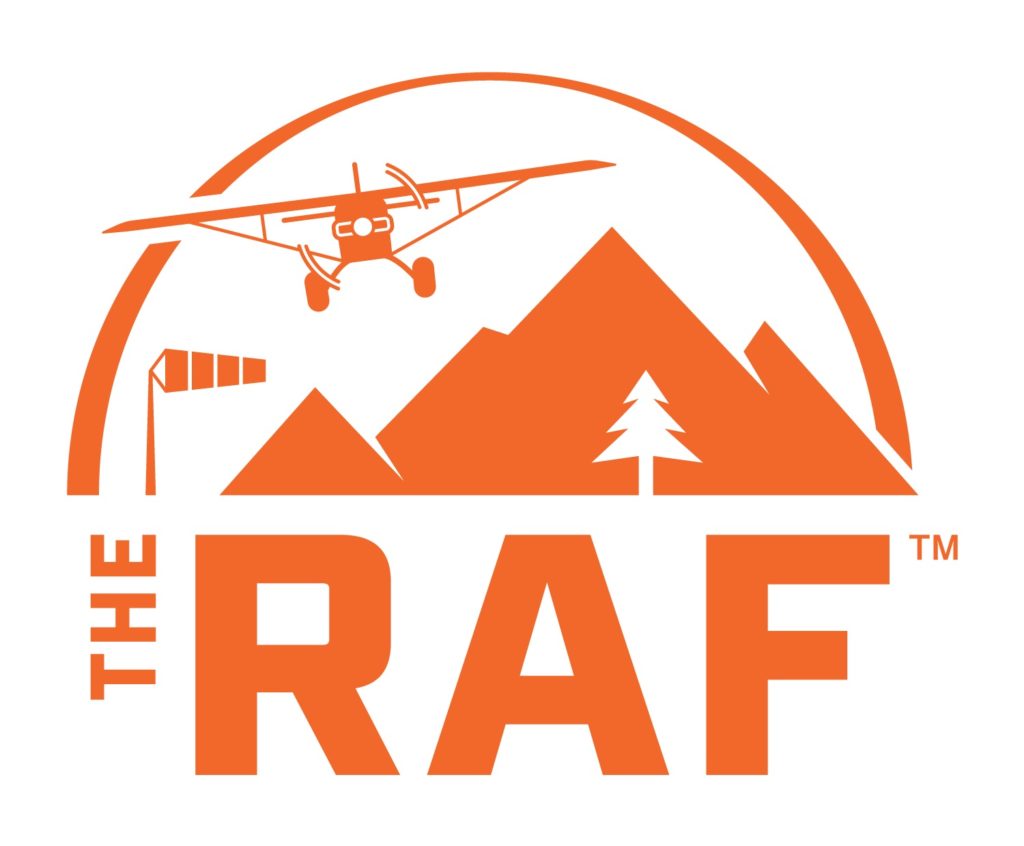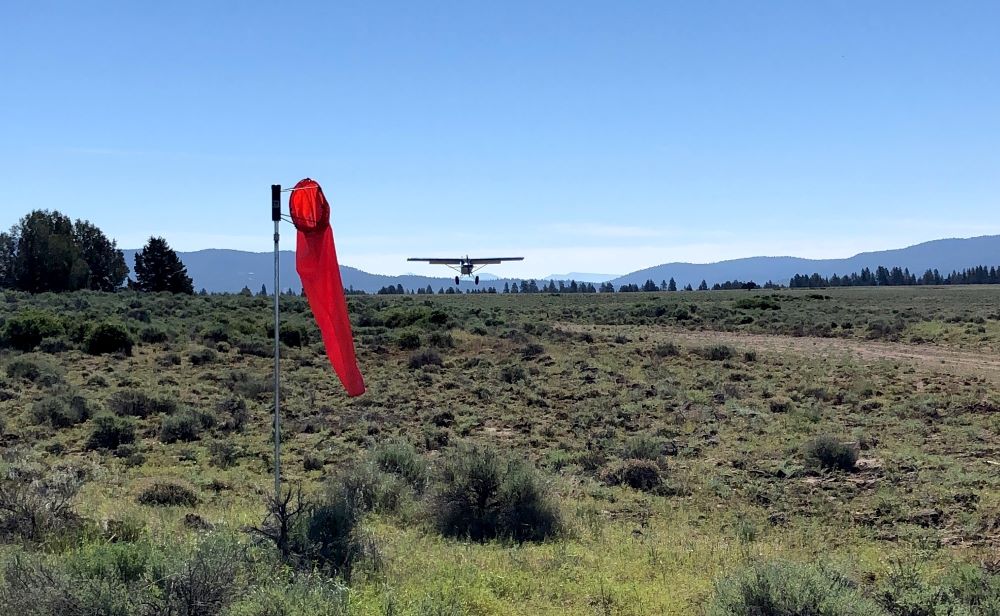 2020
Awarded 16 grants to State Liaisons for mission-related projects.
Launched RAF Podcasts and The RAF Outfitter online store.
Airfield Guide lists its 50th State: airfield.guide
Raised the Ryan Barn at Ryan Field (2MT1).
Helped preserve Goodspeed Airport in CT.
RAF partners with Isle Airport in MN on a cost-sharing project to remove trees that threatened to close the airport.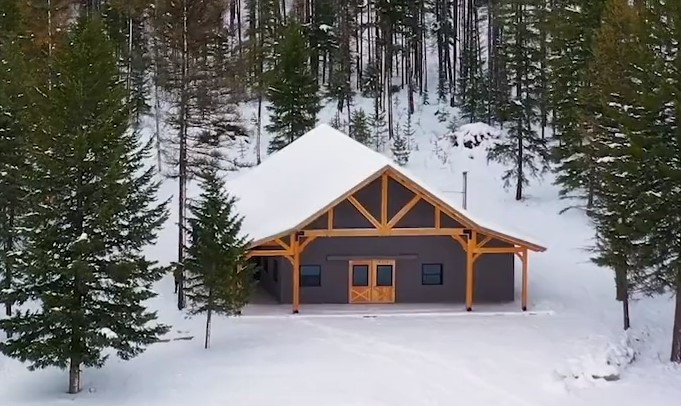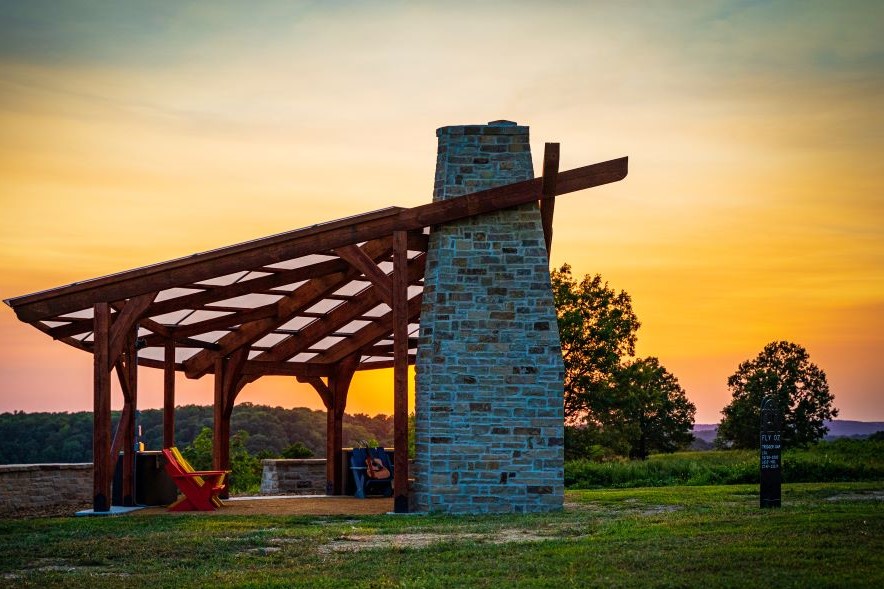 2021
Added Director of Marketing position.
RAF includes 52 State Liaisons, 61 Ambassadors, 9 Directors, and 10 Vice Presidents of Appreciation.
USFS renewed Memorandum of Understanding with RAF.
Airfield Guide contains 309 listings.
Started seasonal camp host program at Ryan Field.
Raised the pilot pavilion at Trigger Gap, AR.
Preserved Las Trancas, CA via a private lease agreement.
Signed the New Mexico Airstrip Network renewal.
Collaborated with The Nature Conservancy, USFS, Hartzell, AOPA, and others to improve airstrips and advocate for recreational aviation.
2022
Received USFS approval for a $50,000 request to improve Childs Glacier airstrip in Alaska.
Turf operations are acknowledged in the FAA Advisory Circular AC 150/5300-13B. This outcome is a result of effort on behalf of RAF, AOPA and EAA.
Signed a collaborative agreement with Texas State Parks.
The life of Agnes "Butchie" Ryan is honored. She passed on March 15, 2022.
Cornucopia Airport (23W) in Wisconsin becomes public.
14-minute video released, "The RAF Way" by Voortex Productions.
Over 100 RAF volunteers attended a national educational conference in Wisconsin.
RAF partners with Montana State University's Computer Science Software Factory to improve Airfield Guide functionality.
Signed an agreement with The Nature Conservancy (TNC) allowing the RAF to manage recreational aviation use of Red Pine airfield in Maine, an effort 12 years in the making.
Honored volunteers with a Brown Arch tile dedication at Oshkosh AirVenture.
RAF and USFS ink agreement on Gila Airstrips in New Mexico.
Stovepipe Wells airstrip in Death Valley saved from closure.
Grapevine Airstrip (AZ) cost-shared repaving completed.
Chicken Strip (CA) restored by volunteers after flood damage.
Nine RAF grant awards given for airfield maintenance and improvement projects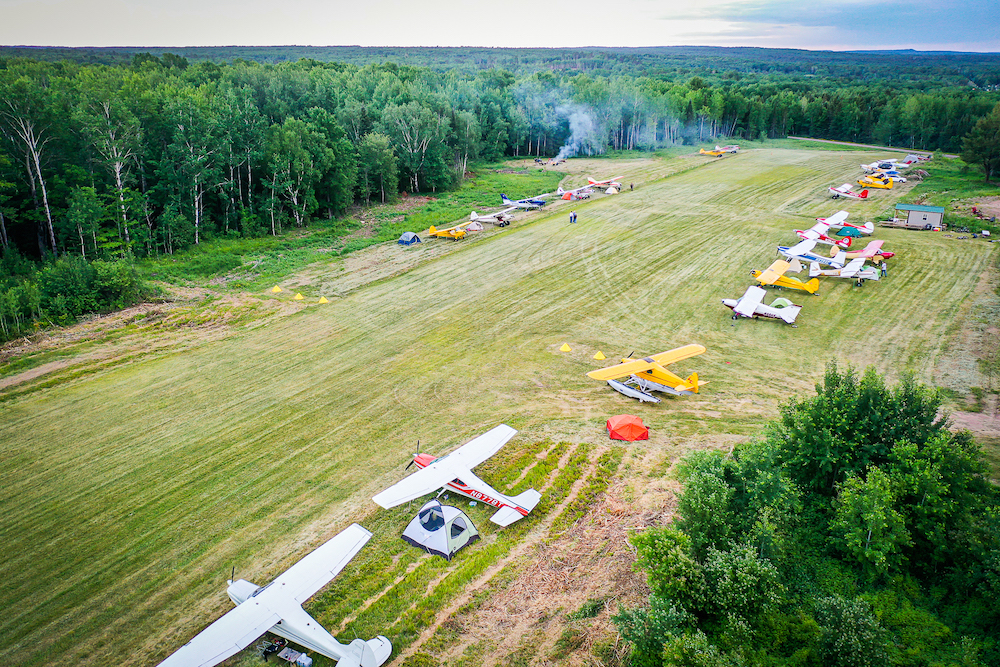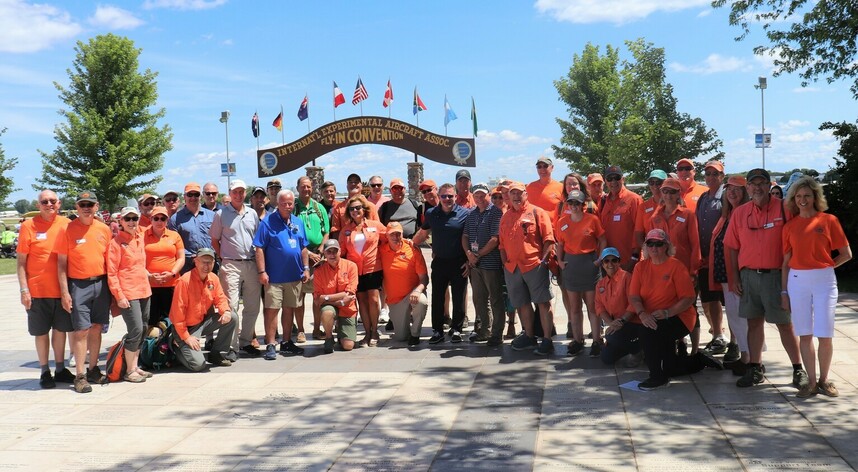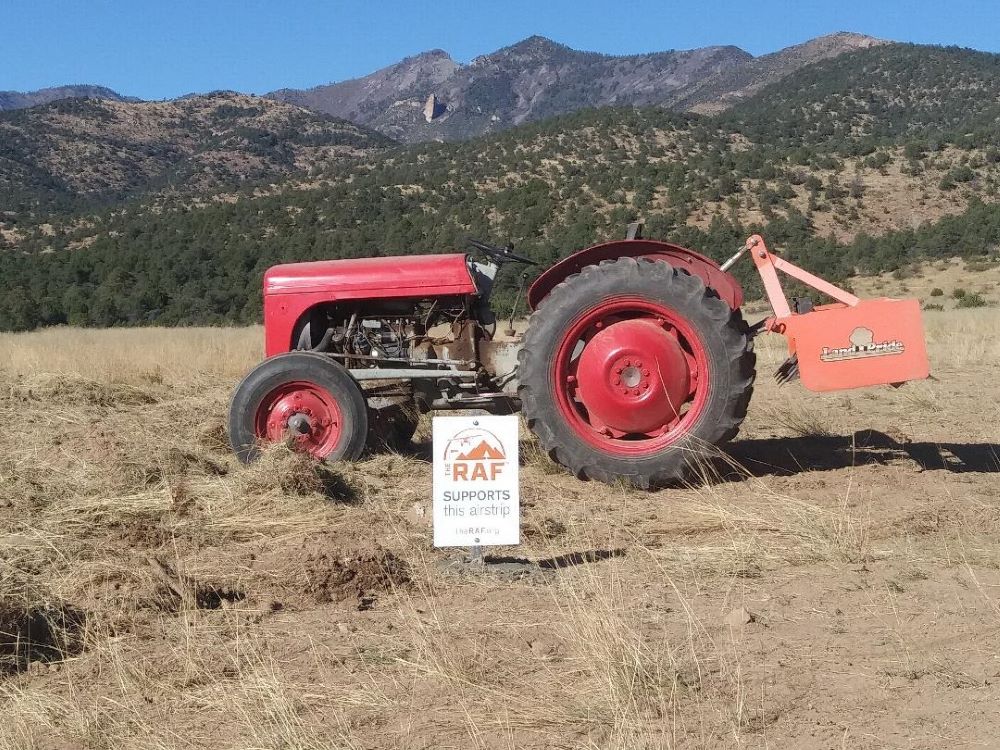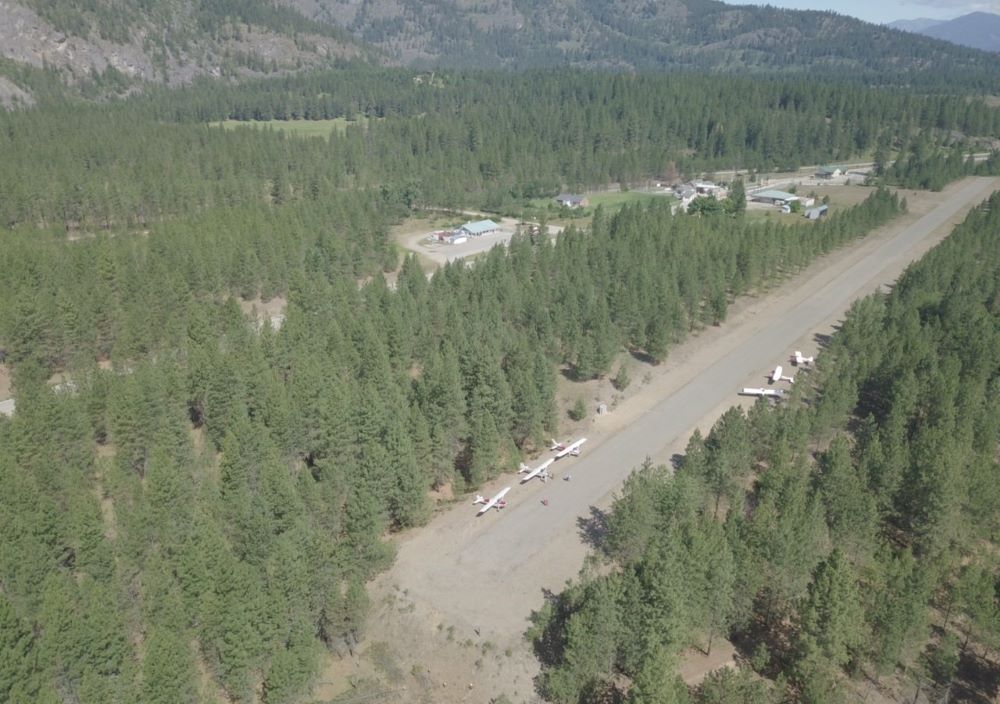 2023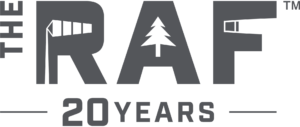 RAF celebrates 20 years of preserving, improving and creating airstrips for recreational access.
At 20 years the RAF boasts more than 11,000 supporters.
Volunteers reopen Sacaton airstrip in New Mexico after decades of closure.
Four regional mini educational conferences offered to better educate our hard working volunteers.
RAF now has 47 State Liaisons, 59 Ambassadors, 9 Directors, and 17 Vice Presidents of Appreciation.
Airfield Guide has 340 listings; we are revamping the design and usability features of the Guide, and planning for an early 2024 unveiling.
Accepted an airfield in Wisconsin as a gift.
Partnered with the USFS at Moose Creek, Idaho, to improve the strip.
RAF grant given for maintenance at Avey Field (69S) at Laurier, WA.
Airfield maintenance performed at Rager Field near Mud Springs, OR.
Ongoing maintenance performed at Trigger Gap, AR.
Built two more cabins for hard sided (bear proof) camping at Ryan Field, MT.
RAF grant given for picnic table at Schafer Meadows, MT.
Continued partnership with the USFS to identify Challenge Cost Share opportunities on USFS land.