Nebraska State Liaison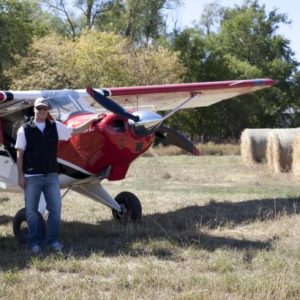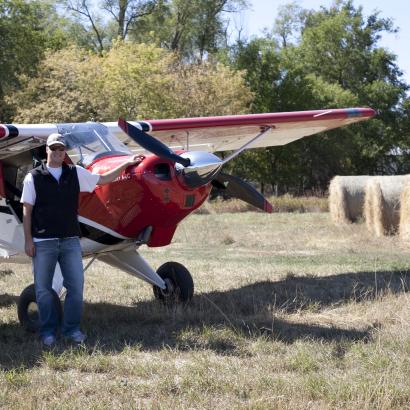 During his freshman year in college, a "Learn to Fly Here" flyer caught Dan Keller's eye. Four years later he graduated with an ag business degree. It was post-911 and "two thousand pilots had just been laid off. My flight instructors from four years prior were still instructing," says Dan. So he decided on a profession in finance instead of aviation and pegged his hopes on pursuing recreational aviation.
Today, Dan uses aviation in his business scouting cornfields for insurance and personally to fly back and forth to the family ranch.
Dan's most memorable trips include the 2015 SuperCub Fly-in at Johnson Creek, and joining Caribbean Flying Adventures in 2014 on a fly-out to Long Island in the Bahamas.
Living in central Nebraska, he emphasizes the importance of general aviation as a time-saving way to travel. "Driving, we are five hours from Denver International Airport and three hours from Omaha."
Recreational flying, says Dan, "is a balance between just burning fuel and finding interesting places to visit. My goal for the RAF in Nebraska is to connect pilots with unique locations allowing them to land with easy access to activities." He points out that there is very little public land in his state, so he sees his task as "a liaison between pilots and private airport owners."
Dan is available by email or phone and is very interested in talking about different aircraft for different missions and unique airports in Nebraska. His current experience is in an Aviat Husky and a Columbia 400.
308-325-5657
dkeller@theraf.org