FEATURED AIRSTRIP: GOODSPEED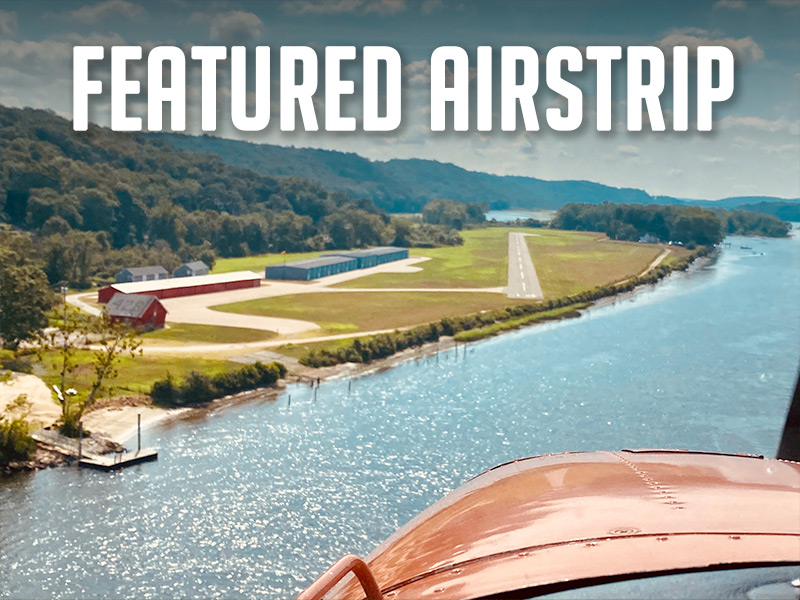 Each month we highlight an airstrip where the RAF has had involvement. We hope that you will get out and enjoy these airstrips. This month's Featured Airstrip is Goodspeed Airport, (42B), one of the country's most distinctive airports. It lies beside the historic Connecticut River in East Haddam, CT. It has a 2,120-ft paved runway, and its 4,500-ft seaplane base is the only one in southern New England.
Visitors can camp at this scenic recreational airport, and within easy walking distance is a typical New England village with restaurants, shops, and galleries. The Goodspeed Opera House reopens September 24, where you can enjoy award-winning live theater.
When RAF Director Bill Brine learned that the owner put the airport up for sale and it could close, he connected with two local aviation enthusiasts who tapped the resources of a third-party foundation that agreed to help preserve Goodspeed. Its unique layout allows for aviation education and training. This aspect appealed to the RAF, so the RAF provided funds toward the down payment, leveraging the local group into an outright purchase, with terms that excess operating revenues go to Goodspeed capital improvements.
"All the pieces are in place for success in preserving the airport for public use in perpetuity," Brine said. He encourages pilots to put this special place on their list of recreational places to fly. "Without the RAF as conduit, this cool little airport would have been lost," he said.