Ohio State Liaison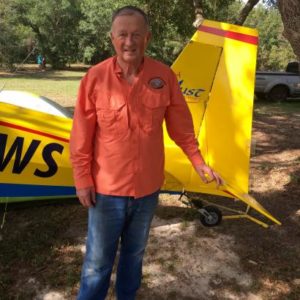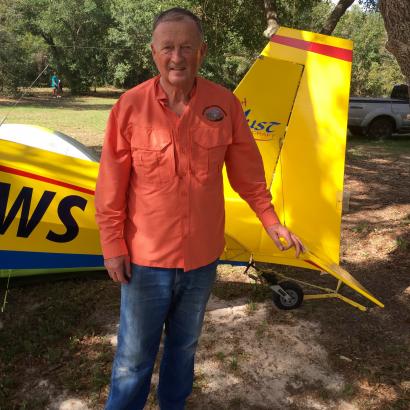 RAF Ohio State Liaison Freeman Swank is as comfortable piloting a John Deere tractor or a motorcycle as he is flying his Piper Cherokee.
An Ohio native, Freeman started flying in 1971. He was inspired by the Flying Farmers he met while he was in the Farm Science program at Ohio State. He and wife Mary Jane now reside in Wellington, where he spent his career as both a farm implement dealer and educator.
While Freeman's interest in airplanes and motorcycles might lead you to believe he likes speed, the fact that he and Mary Jane once drove a 1950s farm tractor (with an Airstream trailer in-tow) 1,500 miles from Ohio to Florida, says low and slow is okay too. "Thirty-one days traveling at nine miles an hour, you sure see a lot of the country," Freeman quips.
The Swanks own a private grass strip near Butler, Ohio with two miles of river front and access to 18 miles of bike trails and camping. Mary Jane says, "we welcome the public to use it. We've had over 30 airplanes here at one time!" Freeman adds, "we love to have visitors for a fly-in breakfast or for a camping weekend right on our airstrip, or the commercial campground off the end of the strip."
440-506-0949
fswank@theraf.org