GREAT MINNESOTA AVIATION GATHERING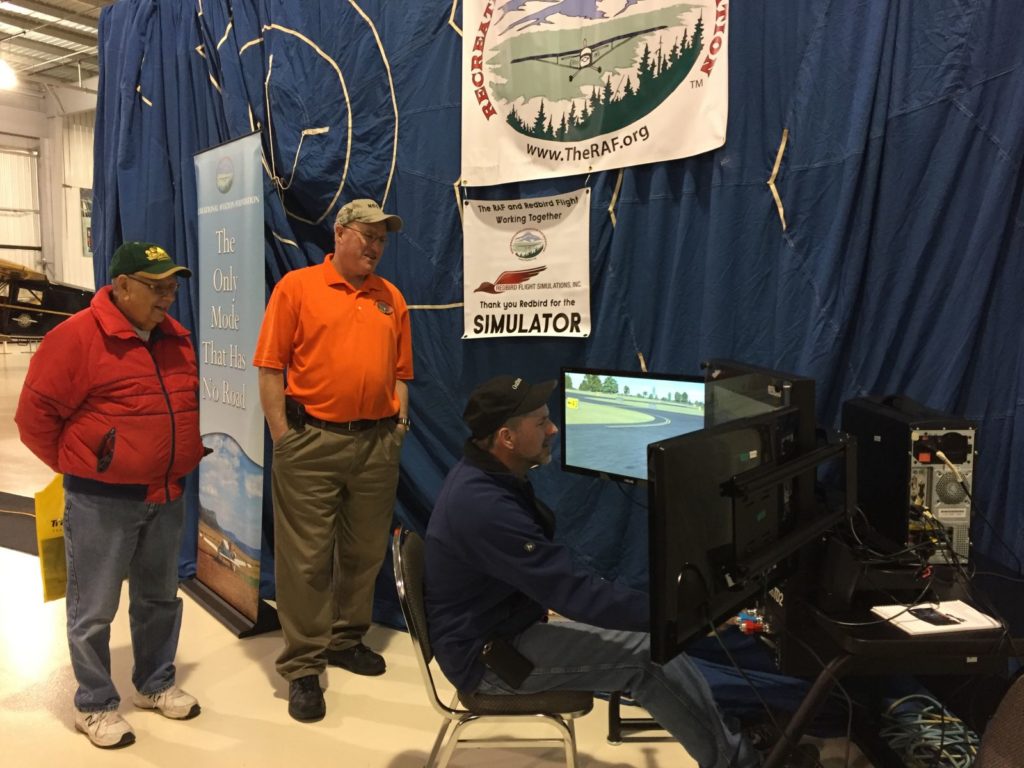 The Great Minnesota Aviation Gathering the weekend of April 29-30 was a wonderful opportunity for the RAF to chat with aviators. The RedBird flight Simulator drew a crowd to our booth. Pilots of all ages practiced their skills, flying in and out of some fun recreational airstrips, coordinated by RAF volunteer Smoky (Debra Folsom).
RAF Minnesota Liaison Kirk Hiner was on hand to discuss flying in his state and answered many questions about projects and opportunities in Minnesota. RAF Director Tim Clifford spoke on Saturday, sharing a wealth of information on the RAF and the exciting projects, opportunities and successes across the country.
Over 30 folks asked to be added to our list of RAF friends. We wish to thank those new to the RAF and our longtime members for stopping by our booth. We loved meeting everyone!  
Submitted on May 4, 2016.