41ST ANNUAL ULTRALIGHT & LIGHT SPORT AVIATION SAFETY SYMPOSIUM, ILLINOIS
Feb 25, 2023 8:00AM—5:00PM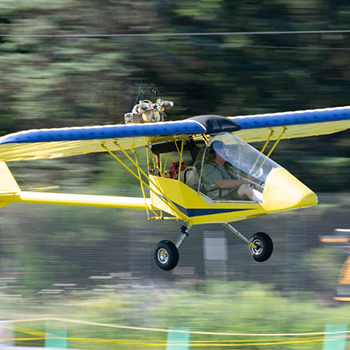 This free, one day event will be held at SOUTHWESTERN ILLINOIS COLLEGE SAM WOLF GRANITE CITY CAMPUS, located 1 mile south of I-270 Exit #4, home to the Airframe & Powerplant (A&P) and Industrial Technology Programs. Come in from the cold and earn FAA Wings credits for attending this popular symposium. Registration opens at 8 a.m. You'll hear from some of the industry's leading experts covering a broad range of safety, operational and maintenance related topics. Enjoy displays and exhibits of ultralight and light sport aircraft accessories and products. Look for RAF Illinois Ambassador Dave Warner attending in orange.
For additional information e-mail Bob McDaniel at dusterpilot@charter.net,
or call 618-530-0805.
For more information: safety-seminar.com