CREIGHTON ISLAND FALL PROJECT WEEK, GEORGIA
Oct 07, 2019 8:00AM—Oct 13, 2019 5:00PM
Location
Event Contact Eric Davis | Email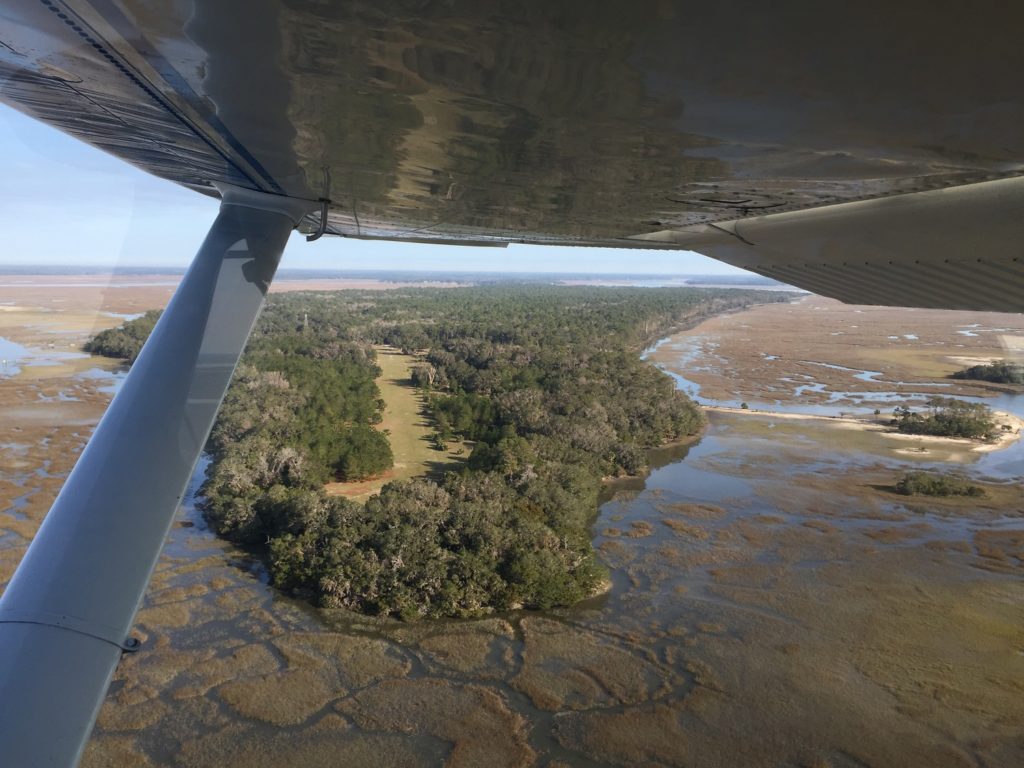 Head to Creighton Island during the week of October 7-13 for the Fall Season Project Week. Here are the projects to be accomplished:
Install weather station in watch tower. We'll be installing a WeatherFlow station at the tower, which will give us remote access to all the standard weather data at the field including recent rainfall amounts. In order to support the remote stations, we'll be installing an unlicensed spectrum line-of-sight radio between the tower and the mainland. In the future, we can potentially extend this communications link to the campsite to provide WiFi service.
Tree work along both sides of the runway and southern end to enhance runway safety and open up the camp area to the intercoastal waterway to promote airflow between eastern shore and runway, where the main camp area exists. Only pine and palm trees will be pruned. Oaks are not to be disturbed. We only have two chain saws on the island so if you can bring one, please do.
If you're interested in attending Creighton Island during this week to help out, please email RAF Georgia Ambassador Eric Davis (edavis@theraf.org) to let him know when you plan to arrive.