DELAND AVIATION SHOWCASE, FLORIDA
Nov 14, 2019—Nov 16, 2019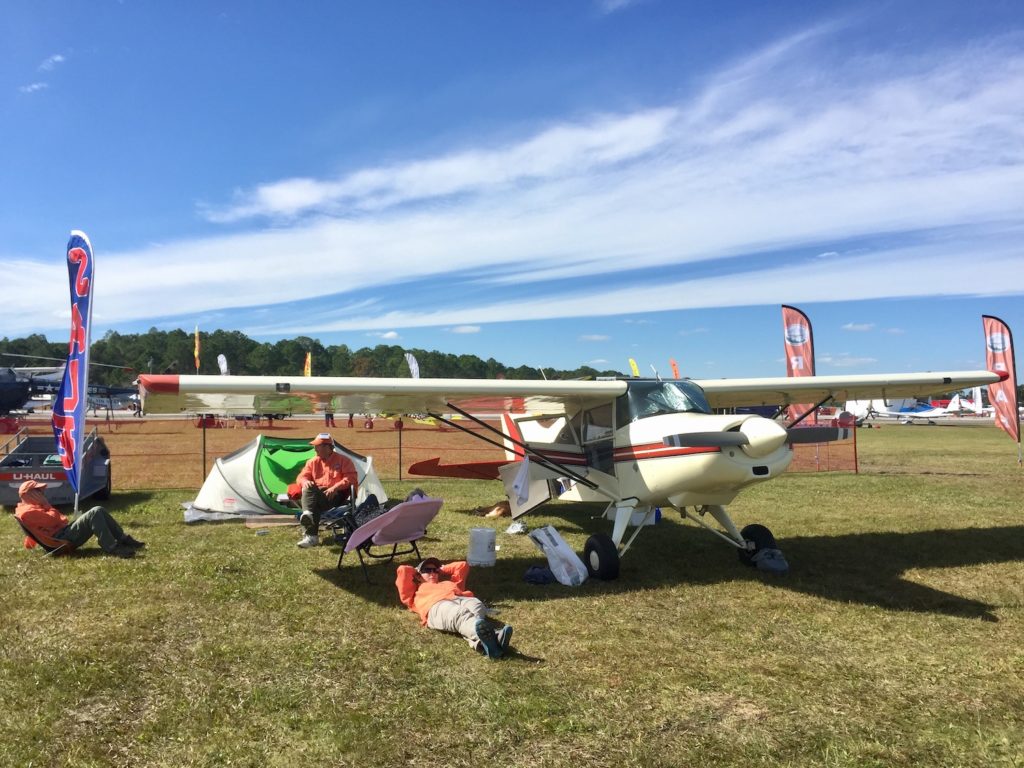 The 2019 Deland Aviation Showcase is November 14-16.
Enjoy:
EAA pancake breakfast each morning.
Hands-on workshops and demo flights all day every day.
Hear Keynote speakers and live music.
View aircraft displays.
Camp under the stars.
Share friendships, campfire stories and showcase experiences.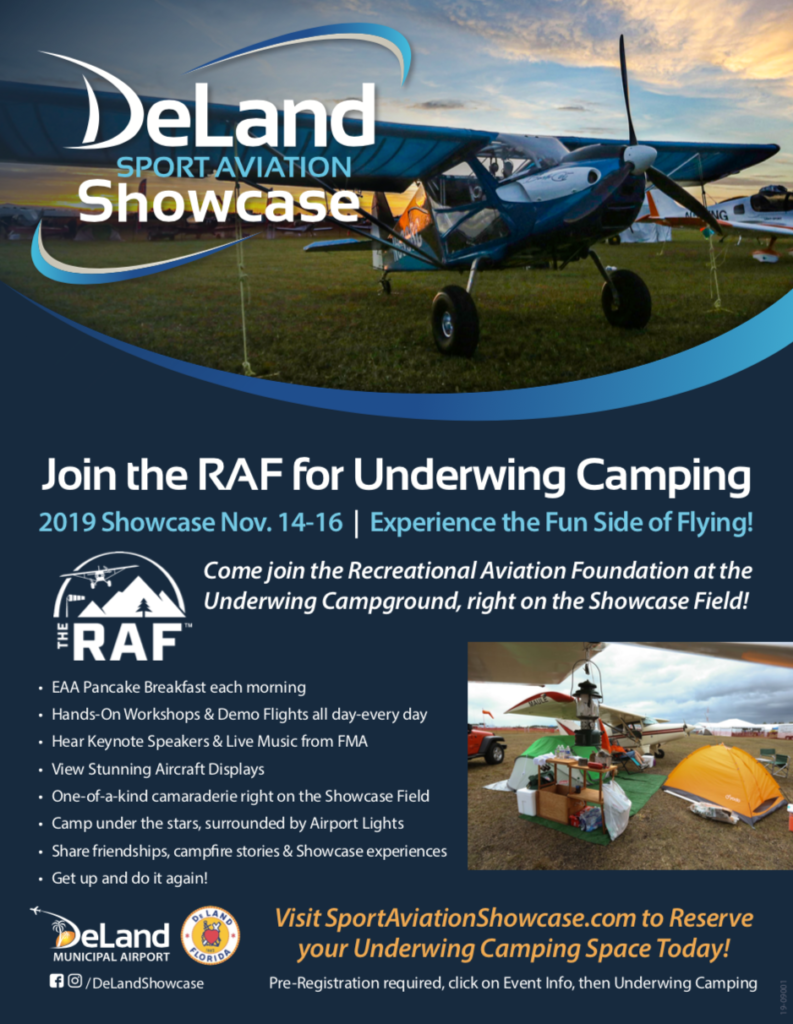 For more information about the event, contact Bobby Capozzi, FL Liaison: bcapozzi@theraf.org.