DOWNED AIRCRAFT SURVIVAL COURSE, ARKANSAS
Feb 01, 2020 9:00AM—5:00PM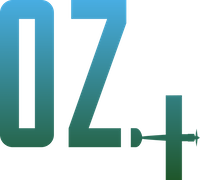 We all train to be ready for a forced landing, but what would you do once you're on the ground? Join OZ1 Flying Club February 1 as some of the most qualified professionals in the country – SERE instructors and pilots – lead an immersive course that could turn out to be the most valuable training you'll ever receive.
SERE (Survival, Evasion, Resistance and Escape) are the military's top survival instructors. They make a living of teaching aviators how to survive if their aircraft goes down. We are incredibly lucky to learn from these top-notch folks who are also pilots themselves!
From 9-5 on Saturday, February 1, we will gather at Sugar Creek Airfield. We will learn the most essential trauma medicine for downed pilots, how to build a shelter, start a fire and more. You'll walk away with all the information you need to build a survival kit of your own to carry.
The experts agree that there is one piece of equipment you shouldn't leave home without: a satellite communicator. With your registration fee you'll receive a Garmin inReach® Mini (retail $350)! This is our favorite in-aircraft survival tool. The course curriculum will be built around short-term survival techniques to keep you alive until the help summoned by your inReach arrives. Our instructors will host a tech workshop on Friday, January 31 from 6-8 PM to set up and get familiar with the capabilities of your unit.
Lunch will be provided at Sugar Creek. Everyone is invited to convene after the seminar in the OZ1 lounge for a hot supper and cold beverage.
Your $500 course fee includes a Garmin inReach Mini, Friday evening tech seminar and full-day survival course on Saturday. Let us know if you already own some kind of locator beacon and the stand-alone survival course is $250.
We've partnered with our friends at the RAF (Recreational Aviation Foundation) to get you this great deal. Join here – you can give a donation or become a Friend of the RAF for free!
Due to the number of Garmin units we have available, spots are limited; reserve yours ASAP. Club members are welcome to purchase this event for any aviator they know. Give a fantastic gift that might save the life of someone you love!
Please contact Dave Powell to reserve your spot: dpowell@theraf.org