THE 2ND ANNUAL FLYING HORSEMAN FLY-IN, VIRGINIA
May 20, 2022 10:00AM—May 22, 2022 5:00PM
Location
Landis Airfield (VG16) 284 Scenic Dr., Stuart, VA, 24171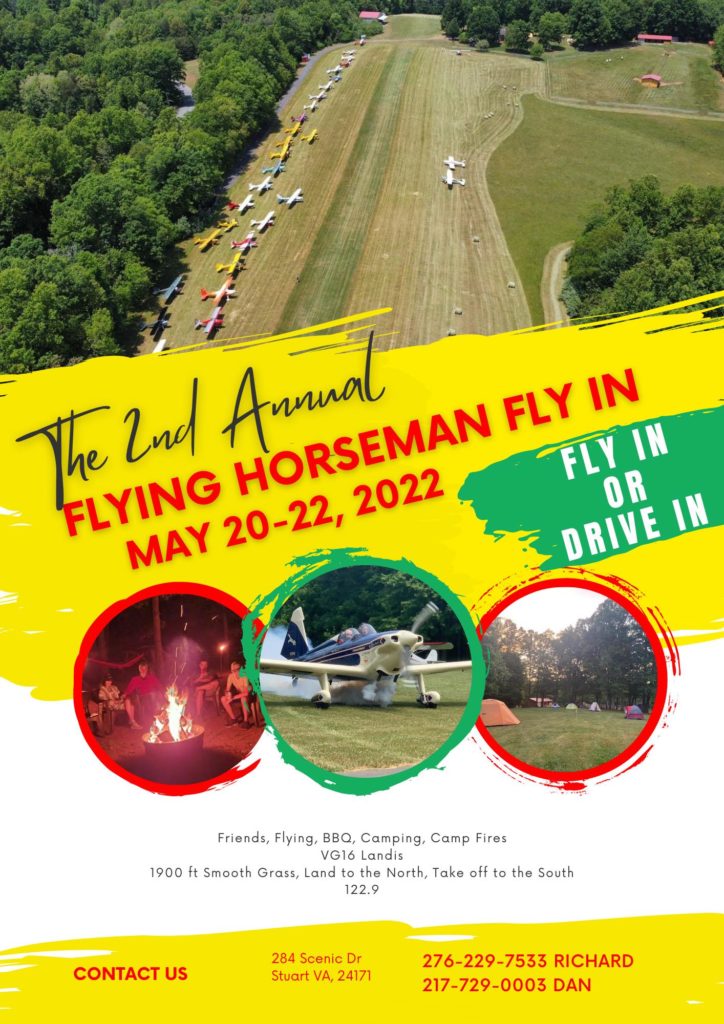 RAF Virginia Ambassador Jeremy Vaughan will attend this event in orange!
Movie night weather permitting
Camping, potter johns
Meals will be provided
Breakfast Sunday morning Paces-VA02
Bigger planes and others (when parking is full at Landis) can park at KMTV. Call and they will pick up.
276-229-7533 Richard
217-729-0003 Dan
Fuel discount also at KMTV for the whole weekend.
Visit the Airfield Guide for more airfield information.