UTAH AERONAUTICS CONFERENCE
May 09, 2022 8:00AM—May 11, 2022 7:00PM
Location
Utah Valley Convention Center, Provo, Utah
Event Contact Wendy Lessig | Email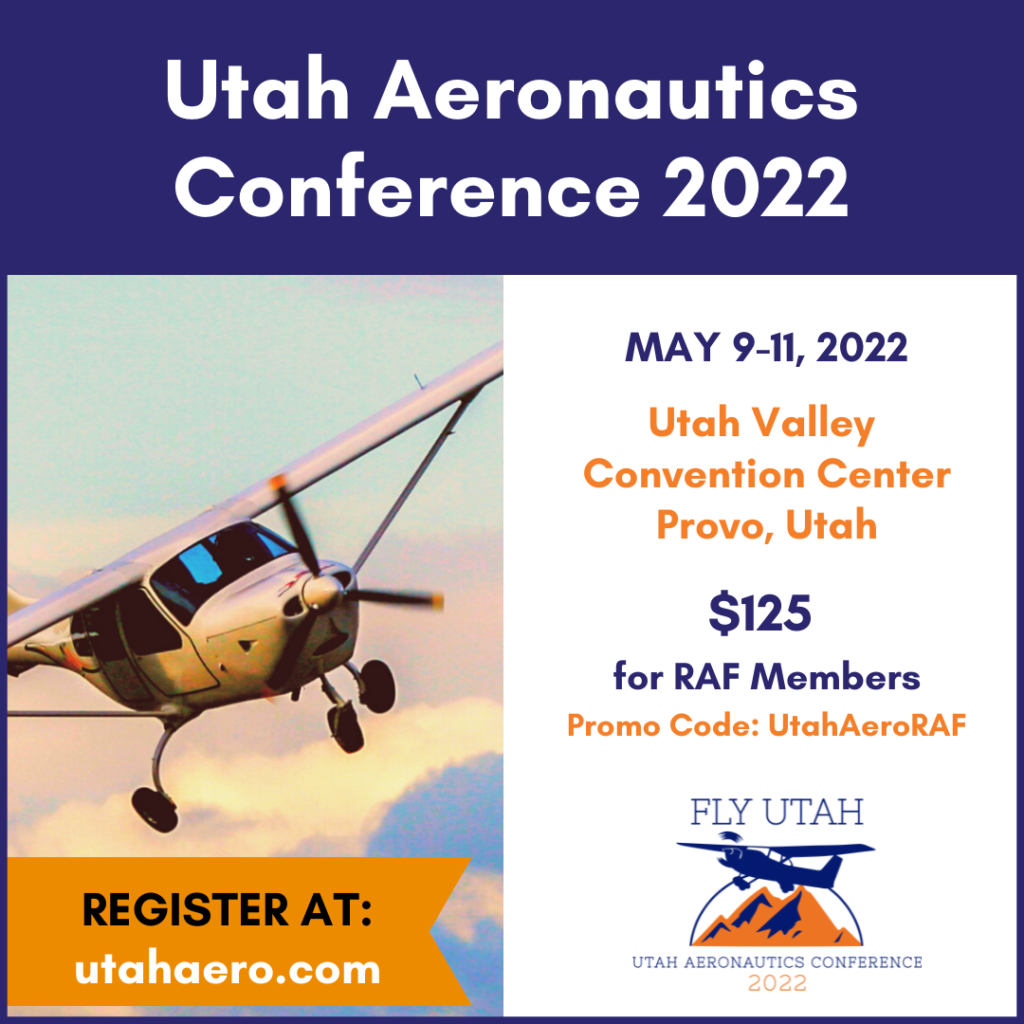 Join over 500 industry leaders and practitioners from across the intermountain west for the first-ever Utah Aeronautics Conference in Provo, Utah, on May 9-11, 2022. As the premier event for aviation professionals, the conference will feature nationally recognized keynote speakers, engaging and interactive sessions, and essential training opportunities.
The conference is geared toward bringing together pilots, instructors, mechanics, UAS operators, policymakers, planners, engineers, students, and many others from the aeronautics industry. This is a prime opportunity to improve safety standards, network with other professionals, share best practices, and foster a safe, collaborative flying environment in Utah.
*Thank you to Utah Aeronautics for giving a registration discount to RAF Supporters! Use the discount code UtahAeroRAF when registering.
Partnership opportunities for companies or associations to showcase their products and services are also available for the conference. To register and learn more about the Utah Aeronautics Conference, visit utahaero.com.