Director Emeritus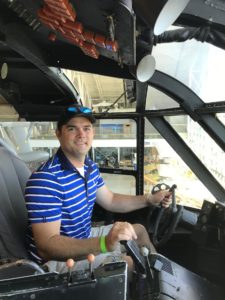 Peter is President and CEO of Burwell Enterprises, Inc., based in Minneapolis. Burwell's holdings include the Madison Concourse Hotel and Governor's Club, a 367-room hotel adjacent to Wisconsin's Capitol building; Country Springs Hotel and Water Park in Waukesha, WI; Echo Mountain ski area just outside of Denver in Idaho Springs, CO; and C & B Operations, a chain of thirty-seven John Deere dealerships through the Midwest.
A licensed and avid pilot, Peter flies both airplanes and helicopters. "I am enthusiastic about the mission of the RAF," Peter said. "In a fast-paced world, the RAF allows an opportunity for all pilots to slow down and enjoy the beauty of this country. What better way to showcase aviation, with the freedom and community of backcountry flying?"
He is a member of Angel Flight, a nonprofit organization that arranges volunteer flights for individuals who are financially distressed and in need of transportation for medical treatment. He is also a member of the Young Presidents' Organization, Minneapolis Chapter.
Peter graduated from the University of Denver in 2011 with a Bachelor of Science Degree in Business Management. His other interests are boating, fishing, hunting, and snow skiing.