RAF COLLABORATES ON MCKENZIE BRIDGE AIRPORT MAINTENANCE
In Oregon recently, the RAF worked in collaboration with the Oregon Department of Aviation (ODA) to maintain McKenzie Bridge State Airport (00S), a premier backcountry airfield located in the Cascade Range.
"We had an excellent turnout, everyone contributed and had a good time," RAF Oregon Liaison Richard Mayes said of the June 1 work party. Approximately 30 volunteers attended, most camping on the airfield. Two RAF members who came from Northern California joined the Oregon group. Jason Brand and son Walter flew in their Citabria and had a chance to fish the beautiful McKenzie River.
Volunteers provided three tractors, industrial brush clearing equipment and a large assortment of hand tools. Taylor NW Construction of Bend provided 21 tons of graded fill materials to mitigate the damage caused by rodents and elk. Alex Hodge Construction, also of Bend, delivered the material. Grading Unlimited Inc. of Hillsboro and Cascade Civil Corp. of Redmond, provided additional heavy equipment for placement and compaction. ODA provided 18 horse stall mats that the workers painted white and installed at quarter points of the published runway length.
The crew mowed the airfield, tie-down, and helicopter operations areas; removed brush and small trees encroaching along the south side of the runway, and the overrun area at the west end of the runway; and repaired and remounted the damaged airport sign.
"We have made great improvements to the airfield over the past couple of years," Richard said. The airfield surface is still rough, and pilots can find more information and the safety briefing on the Airfield Guide.
"Everyone's support was greatly appreciated. The volunteers all worked very hard, but we also enjoyed the companionship of our fellow pilots who believe we have a responsibility to help preserve airfields such as McKenzie Bridge." Richard said.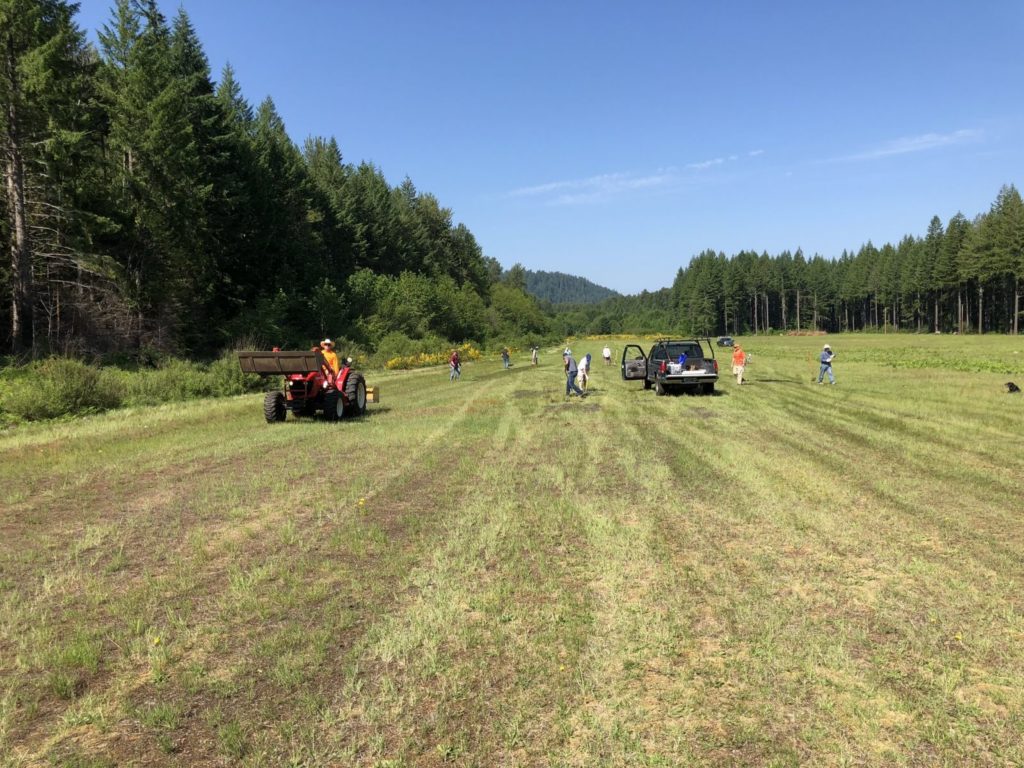 Submitted on June 13, 2019