Since 1950, Swank Farms near Butler, OH has continued the American Midwest tradition of productive farming. In 1999, pilot Freeman Swank and his wife Mary added a barnstormer element by building an airfield, converting a turn-of-the-century barn into a picnic pavilion, and opening their farmstead to fly-in visitors.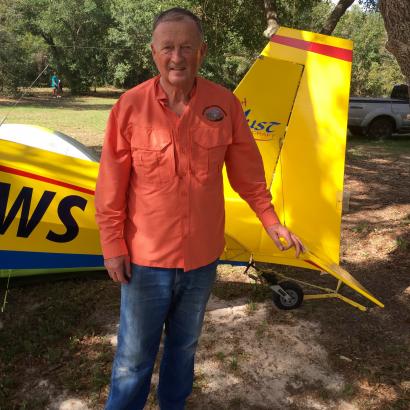 Freeman is an RAF Ohio Liaison, and "we really enjoy working with the RAF," he said. On the July 13th weekend, 60 airplanes from Cubs to Bonanzas dropped in at 0OH5 to enjoy the barnstormer atmosphere, tying down near rows of healthy corn and soybean crops.
Families enjoyed camping, the 18-mile long paved bike trail, the farm's two miles of access to the Clear Fork of the Mohican River, the adjacent woods, and the short walk into the small town of Butler, a picture post-card of rural America.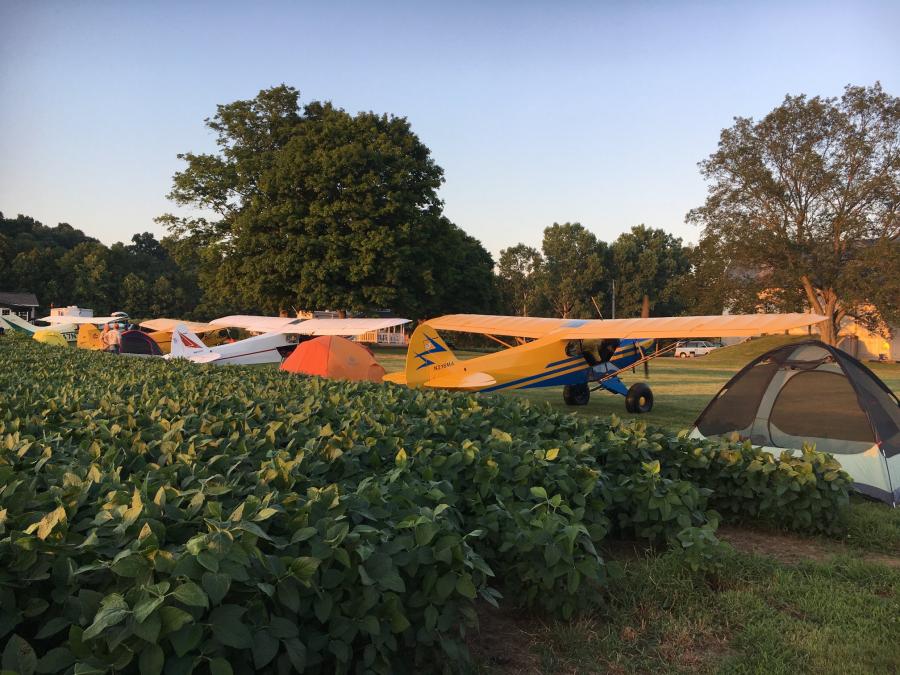 Some enjoyed fly-outs to the many other attractions in the region, like the Lake Erie Island airfields, the Bass Islands and the Perry monument. "We are situated close to many kinds of recreation," Freeman said. "Trout streams, the Mohican State Forest, Pleasant Hill Lake, where there's boating and water skiing. We're in the middle of Amish Country," he added. He also makes four ATV's available to visitors to tour the 600-acre farm.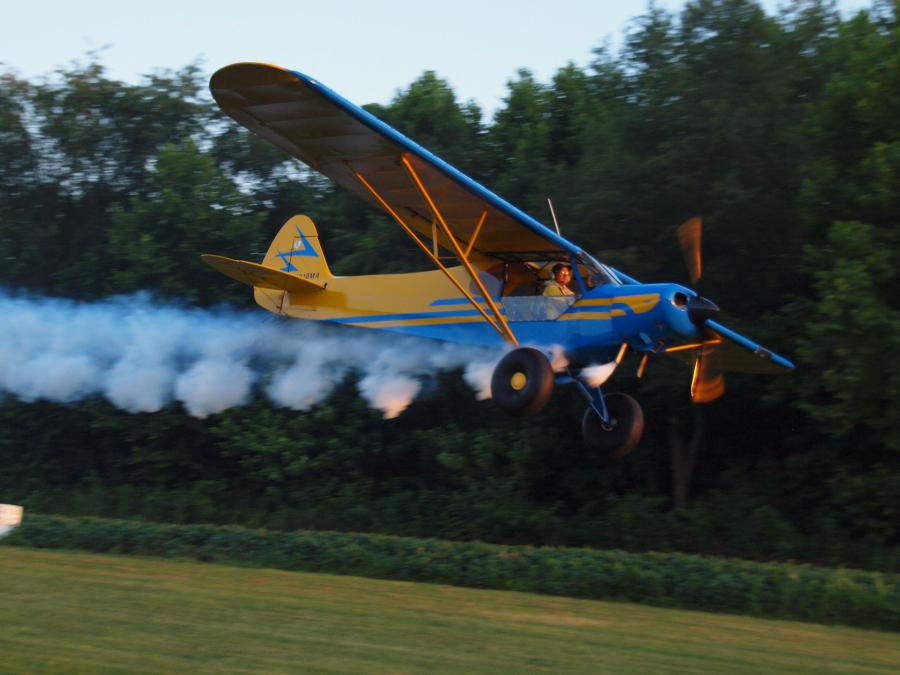 The airfield is usable year-round, and Freeman reports that one visitor told him he'd landed here 200 times in the last four years, "so you see folks enjoy it here."
The Ohio Recreational Use Statute gives the Swanks the reassurance they need to continue allowing the public to use their 3,000-ft turf airfield. "We meet the most interesting people," he said. "We love the social aspect."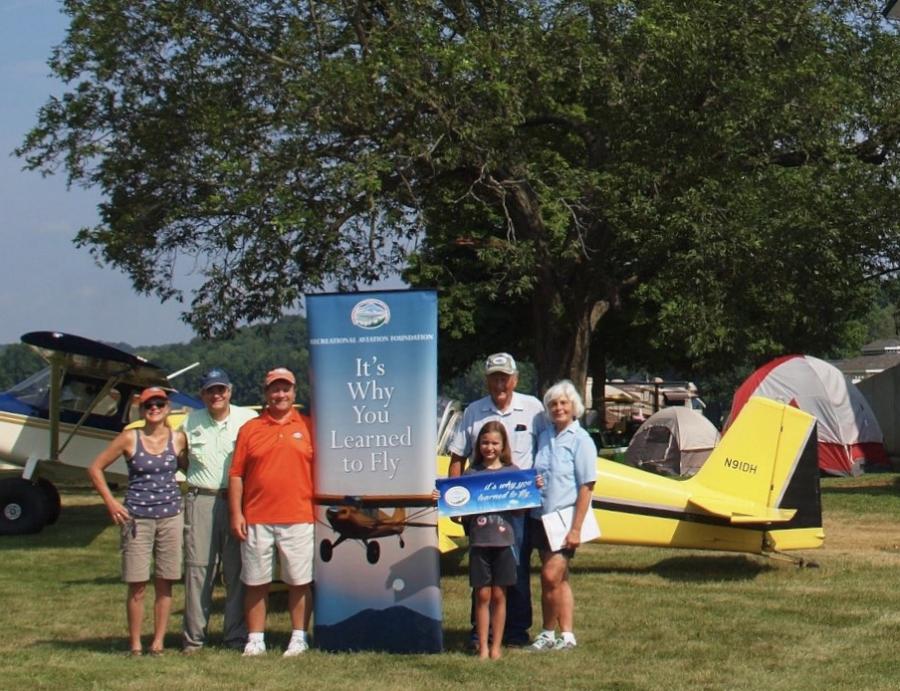 Submitted on July 29, 2018