Florida Ambassador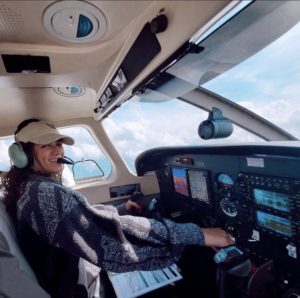 Day job:
Hi, my name is Wendy and I'm an entrepreneur and full-time student pilot! 
I'm currently working on my commercial rating while running my start-up travel company, Wanaroam.
We supply travel gear designed to inspire the adventurer in you, all while giving back to society. 
Favorite airstrip:
KPIE is my favorite airport to land at as of now, but what I'm really looking forward to is landing on grass strips/dirt someday!
Next adventure:
I'm not sure what my next adventure will be, but I hope to take a big trip once I'm done with my flight program around November!
(I am dying to visit Iceland!)