CONNECTICUT AIRFIELD TO BE IMPROVED WITH RAF GRANT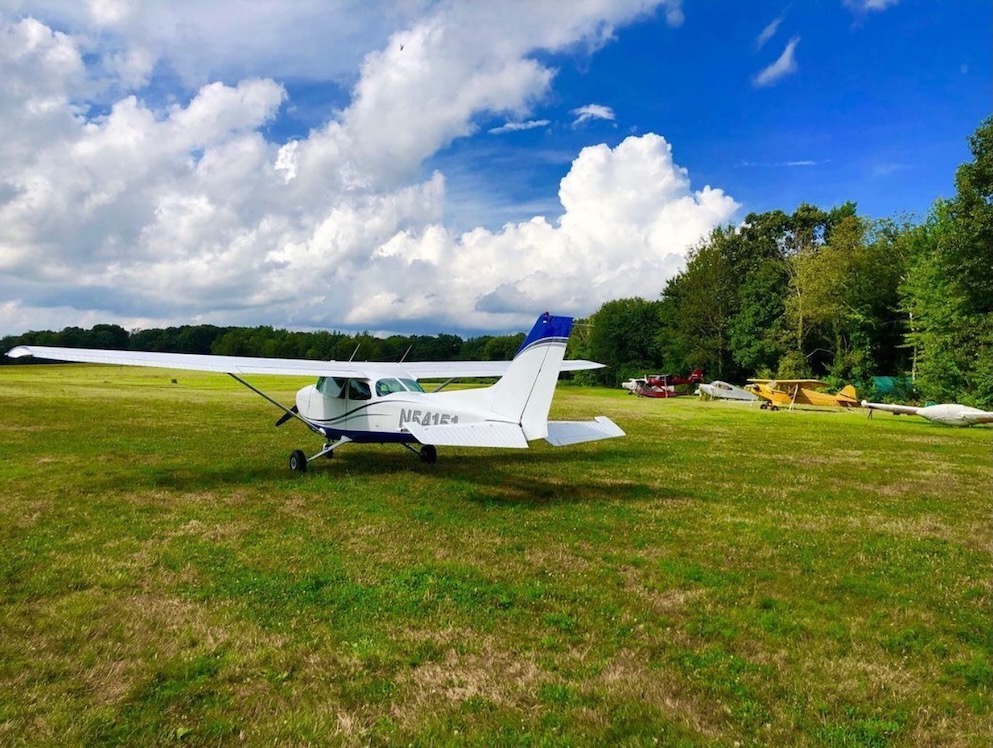 "Since 1926, planes have been rolling on the grass at Waterbury. Through the hard work of many, N41 exists today and has earned its right to be preserved so that future generations of aviators can experience true grassroots aviation," RAF Connecticut Ambassador Brian Thomas says.
In that spirit, Brian applied for, and was awarded an RAF grant for improvements to the airfield including a low-maintenance composting outhouse, picnic tables, several park style barbecue grills and upgrades to the two existing fire pits. The level grounds dotted with shade trees make it an ideal place to escape the hustle and bustle for a weekend of flying around the countryside, enjoying a campfire, and nature. "We aim to achieve this goal and we are well on our way with last year's addition of tent platforms, fire pits, mountains of stacked firewood provided by the local pilot community, as well as activities to focus attention on this great place."
He reports that the airfield has seen a resurgence of aviators seeking the quiet rolling hills of Connecticut "and this emerald strip of grass nestled in them." Brian and RAF Connecticut Liaison Drew Lyons, and Ambassadors Greg Delp and DJ Nicholson have arranged for volunteer help from the EAA chapters from Meriden and Whelen Farms, and cooperation from N41 co-owners/managers Ken Kilcourse and John Seymour, and local pilots. Gravel for the project will be donated by a local pilot and owner of Segalla Sand and Gravel. Brian expects the projects to take two to three weekends beginning July 15.
Other goals include general cleanup, removal of downed tree limbs from winter storms, mowing, weed whacking, and rubbish removal. "There will be no shortage of work to go around," Brian says. "Waterbury airport – affectionately known as Mount Tobe – is one of the few remaining truly grassroots airports left in the State of Connecticut," Brian says. "With each passing year land becomes more valuable and generational airports such as N41 disappear. Ken Kilcourse and John Seymour have made it their life mission to preserve this idyllic airport and generously share it with the pilot community. Preserving, improving, and creating spaces such as N41 is the bedrock of the RAF mission." For more information on Waterbury, see the Airfield Guide.
Submitted on June 19, 2023.