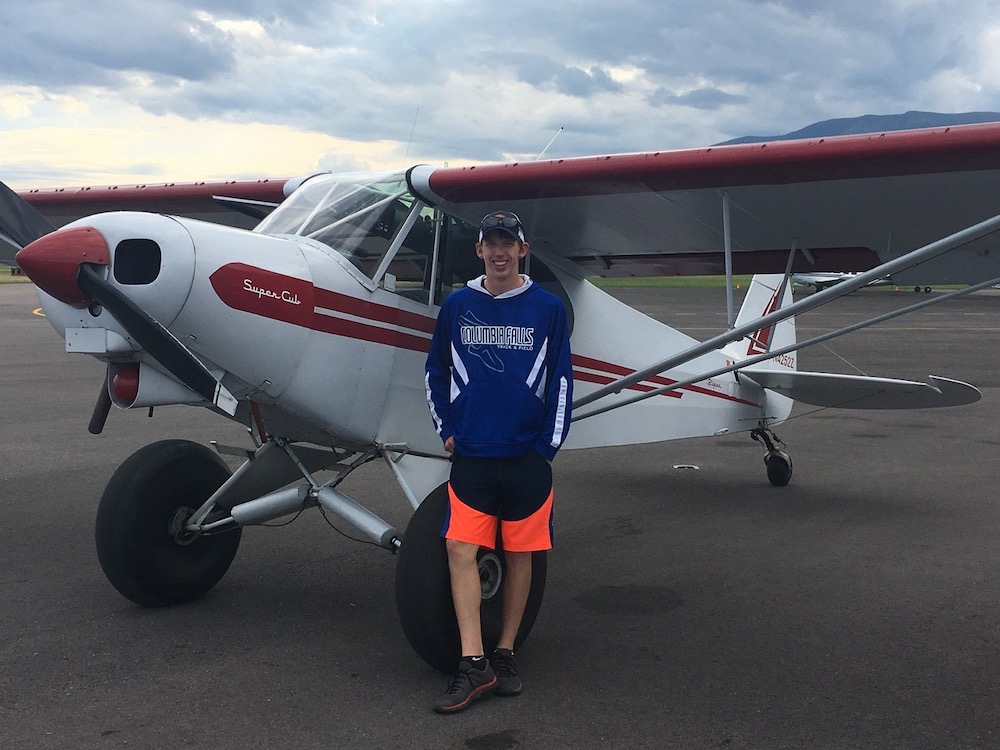 Seventeen-year-old Aaron Trueblood has always been excited about flying. He took time off from his ramp duties at Glacier Jet Center in Kalispell one June day and headed to Missoula for the AOPA Regional Fly-in. It may have changed his life.

As he strolled along the impressive lineup of GA aircraft, he was attracted by the RAF display, and visited with the volunteers there. Aaron loves the outdoors, and the combination of flying and outdoor recreation really struck a chord with him, and he signed up. He showed up at a Ryan Field work party, and got to know a few more RAF volunteers as he worked.

He solo'ed on his 16th birthday, and got some time in a SuperCub. He plans to get his tailwheel endorsement in order to enjoy backcountry flying. All kinds of aviation interest him, and he has crewed for local hot air balloon launches. To fulfill his dream of an aviation career, he intends to join the Navy and pursue the possibility of "flying off a boat," as he says – in other words, as a carrier-based fighter pilot.

Lofty goals, indeed, but he has a good start for a high school graduate. Next, he hopes to attend Purdue or Montana State University for an engineering degree. The RAF is proud to call him a member, and looks forward to his progress toward his life goals.
by Carmine Mowbray
Submitted June 15, 2020