AIRFIELD GUIDE AND INREACH MAKE FOR A GREAT EXPERIENCE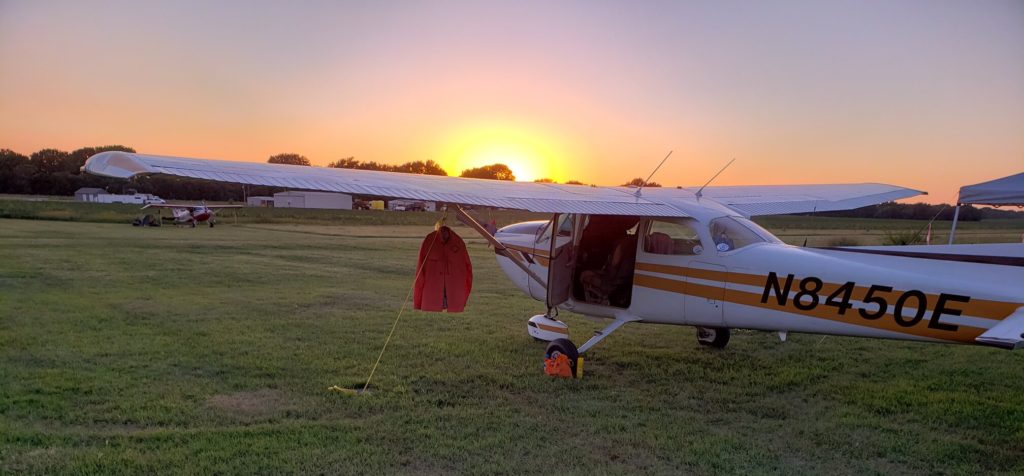 Living in Carbondale, IL (KMDH), my wife Ann, RAF VP of Appreciation and I don't get to see our kids very often, as they work and live hundreds of miles away in opposite directions. We credit the RAF for our recent rendezvous with our Denver-based son and his wife. The Airfield Guide fulfilled our intent to fly, camp, and enjoy interesting activities, while avoiding motels, restaurants, and crowds; and the inReach Mini we purchased through the RAF Outfitter provided peace of mind.
After encouragement from RAF Nebraska Liaison Dan Keller, we opted for Johnson Lake (2NE0). It offers a nice grass field, a place to camp, and is near local attractions, plus Dan's great hospitality. Before discovering the three nice tie-down anchors, we used the Claw, put up our tent, and made camp.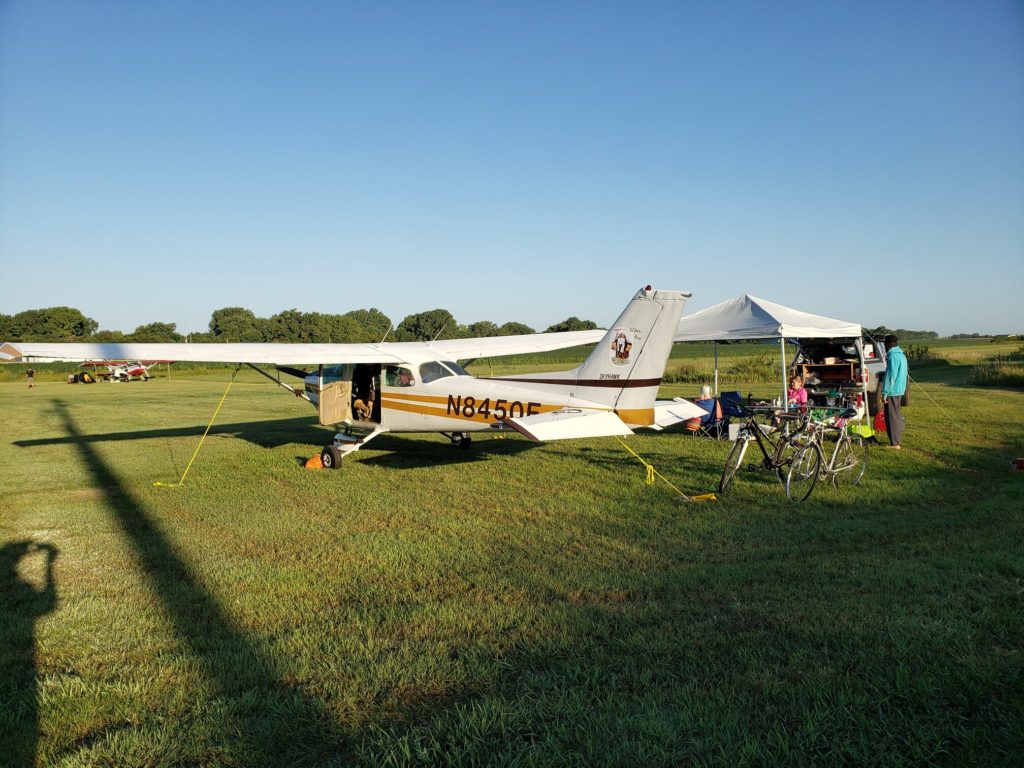 Before long, a Maule circled overhead and landed, bringing Michael and Gretchen from Chicago, who had also used the Airfield Guide to find Johnson Lake. They'd recently camped at North Fox Island and other fields they'd found using it. Dan arrived in his Bush Hawk, making sure all was OK, and we shared the RAF mission with the Maule owners.
Dan made us quite welcome. Among other offers, we did take advantage of Dan's bicycles, which made the trip to the nearby campground and restrooms quick and easy. We also biked around Johnson Lake, rented kayaks, and enjoyed a meal and some brews on the patio at nearby Canyon Lakes Brewery. A few Nebraska storms were near misses, offering interesting skies as we snacked, sipped beverages, and engaged in delightful conversation.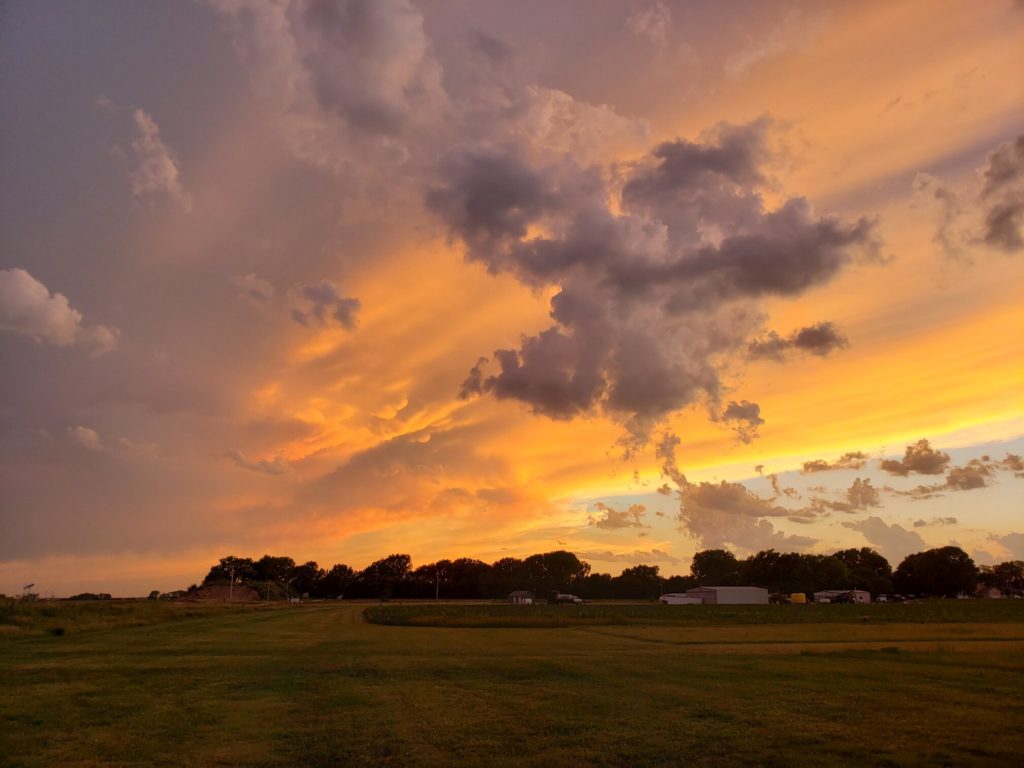 Thanks to the RAF, the Airfield Guide, Johnson Lake Airfield, and especially Dan Keller, it was a terrific weekend.
–Dave Warner, RAF Illinois Ambassador