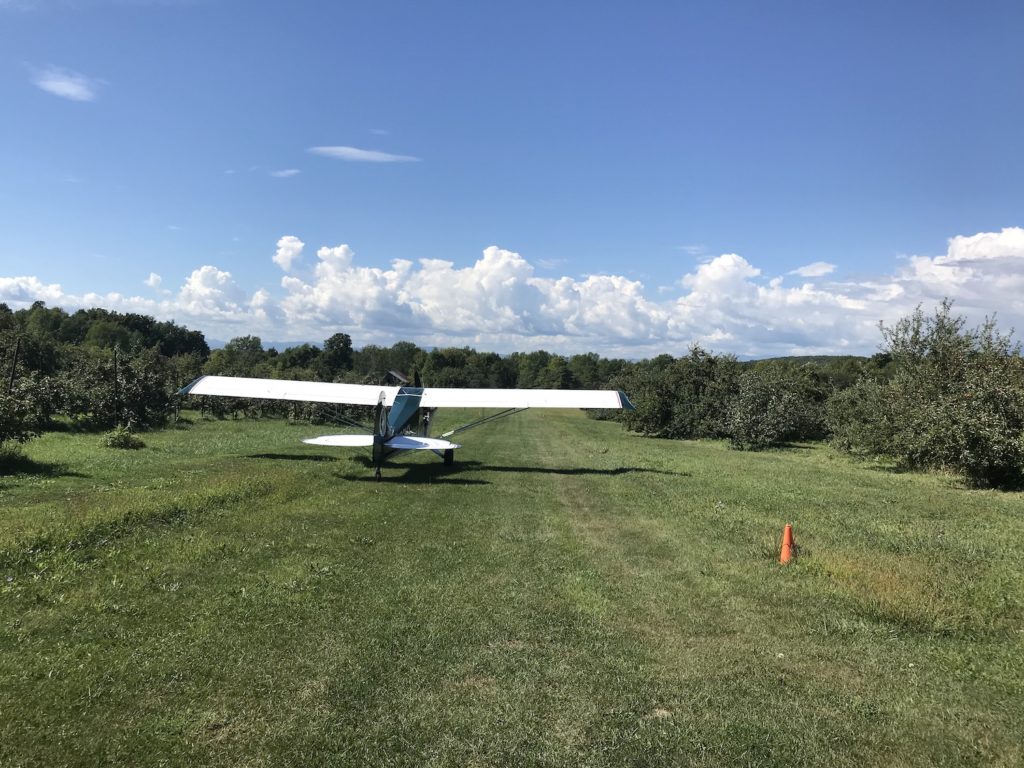 RAF Vermont Liaison Robert Burley was awarded an RAF grant to keep Allenholm, (VT26) open for public use. This 2,000 x 40-ft turf airfield lies in a working apple orchard on an island in Lake Champlain, between Vermont and New York mountain ranges.
"Multiple and varied water, hiking, camping and scenic recreational opportunities abound," Burley said. There is a B&B on the field, and bicycles are available. Less than a half mile away is a quaint Vermont village, Allenholm farm store, famous for its pies and pastries; a renowned bistro, craft shops, and the ferry to New York State. Within a mile is a Lake Champlain state park with beaches and watercraft rentals. A particularly wonderful experience is walking or biking on the former railroad causeway crossing more than two miles of open Lake Champlain, which is a 100mile long lake.
"The field has a 50-year history of use for instruction, fly-ins, local social events, weddings and island recreational access," Burley said, adding, "RAF involvement has led to a regional resurgence in use, and remaining open will preserve these uses."
The airfield owner and the airfield enjoy strong local and regional support, and a conservation easement is in place with Vermont Land Trust specifying agriculture and/or aviation use for the property. To preserve the airfield adequately, Burley applied for RAF grant money to rebuild the existing mower, provide for seasonal mowing, and improve the existing open bay hangar.
"Allenholm is the ideal field from which to stage regional day trips to other grass fields in the scenic mountains and islands. There are trout streams, a four star, 150 year-old premier lakeside resort, golf course are within a short flight," Burley said, "or for extended peaceful respite."
See airfield.guide for more information. 
Submitted on April 13, 2020