ALTON BAY ENJOYS SUCCESSFUL SEASON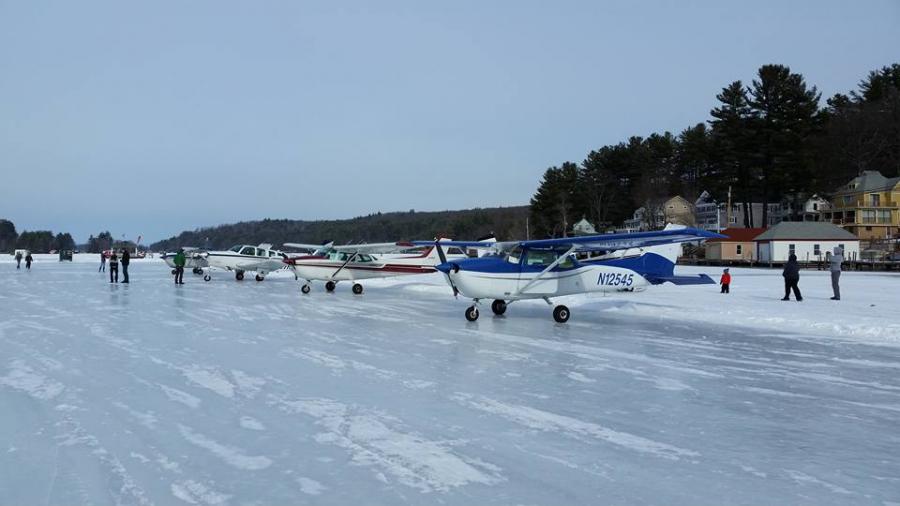 The ice runway at Alton Bay, NH (B18) opened for several months this winter season, to the delight of local pilots. Located on the southern edge of Lake Winnipesaukee, Alton Bay is a seaplane base in the summer. But the boats, paddle boards and kayaks get stored for the New England winter, and pilots eagerly await the freeze. Once ice reaches a thickness of 12 inches, normally late January or early February, New Hampshire's DOT Aeronautical Division gives the go-ahead to prepare it for ice landings. It closes temporarily depending on the outside temperature, but reopens when temperatures drop.
See Alton Bay in the Airfield Guide as a seasonal use runway.
**This article has been updated on 3/1/2022; please note that Alton Bay ice runway is now CLOSED for the 2022 winter season due to warming conditions, after multiple weeks of being open to pilots.