AMANDA LEVIN STEPS UP TO LIAISON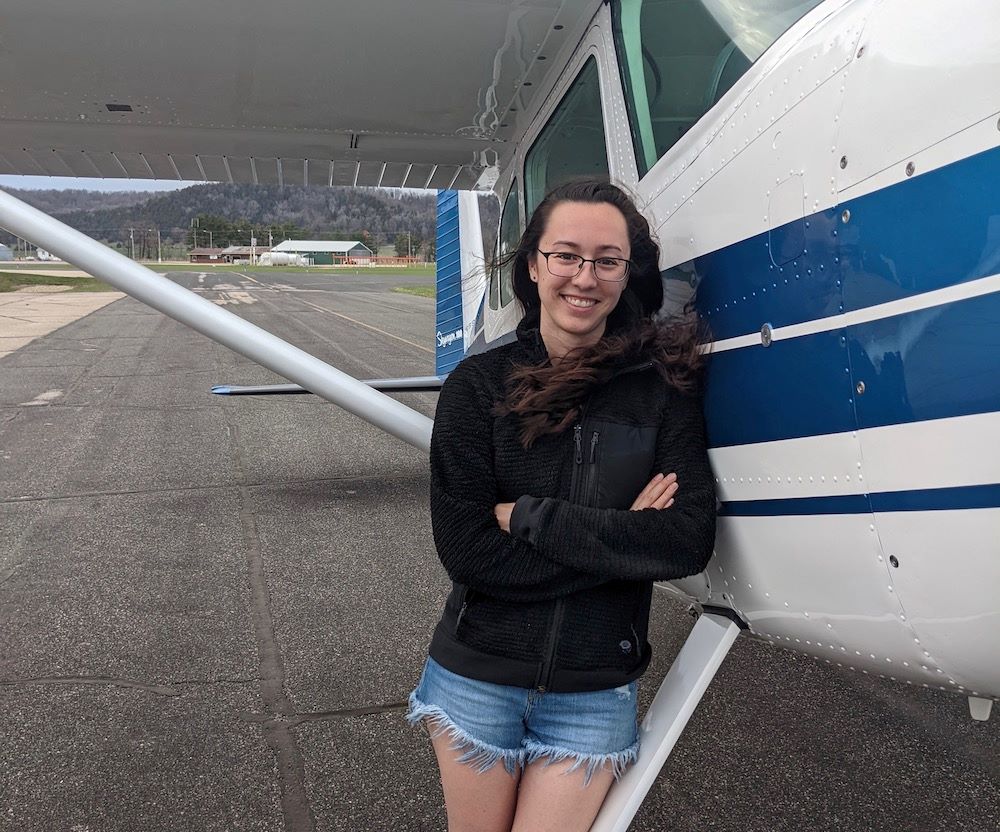 The RAF is pleased that Amanda Levin has stepped up to serve as Wisconsin Liaison. She began helping the RAF as the database volunteer, and Social Media Coordinator. "Now I hope to have more local impact as Wisconsin's State Liaison," Amanda says. She has always had a passion for adventure and travel. Her first glimpse of GA was through her younger brother, who pursued his PPL before joining the Air Force to fly C-17s. While attending Colorado State University for her undergraduate degree in Computer Science, Amanda met her now husband, Austin, an avid flier.
After flying with Austin and attending EAA AirVenture 2015 with him, "I was inspired by the world of recreational aviation, where the journey was a part of the adventure," she says. She started lessons shortly after and passed her checkride in May 2016.
In 2018, Amanda and her husband purchased their Cessna 180 Skywagon and moved to Wisconsin for her job. They love to explore Wisconsin from the air, and camp at Cornucopia, and Michigan's Two Hearted, and North Fox Island. She has her tailwheel and HP endorsements, and is engaged in spin training and aerobatics in a Decathlon. She was introduced to the RAF at Jeff Russell's "Winter's Finally Over" hangar party, and says, "The RAF mission really resonated with me, as recreational aviation is why I wanted to learn to fly."
Former WI Liaison Trever Otto remains an RAF advocate as a pilot for Southwest Airlines.
Submitted on April 28, 2022.