ANNUAL SCHAFER MEADOWS WORK PARTY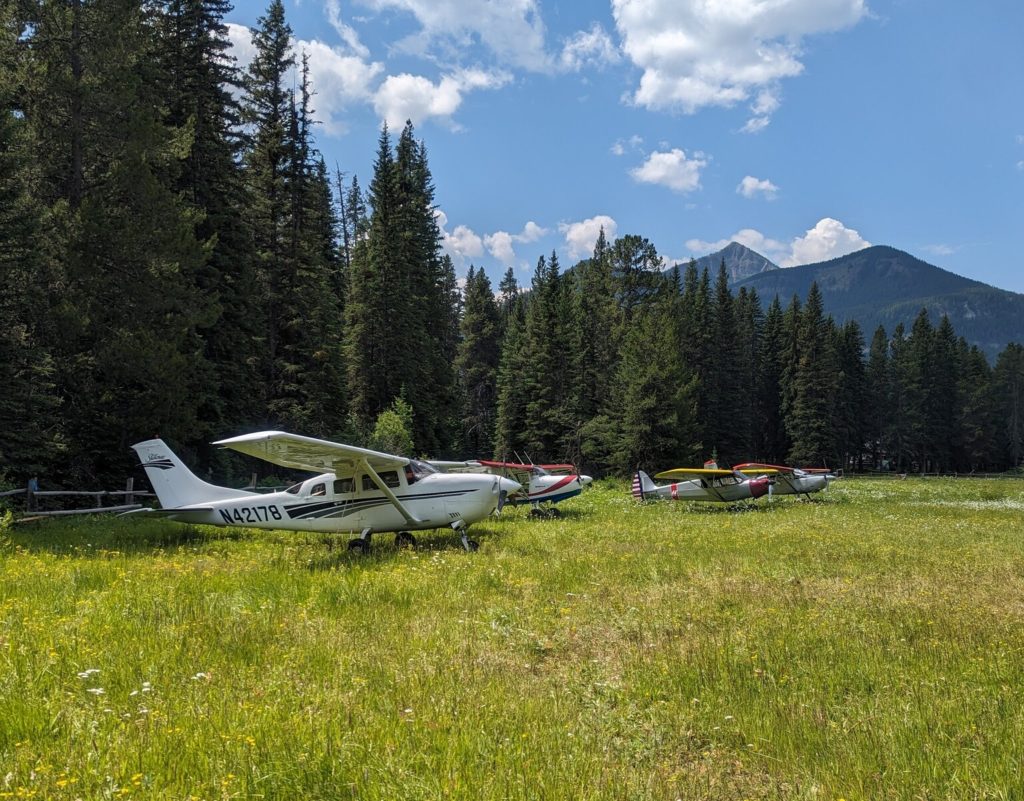 Eighteen volunteers in 11 aircraft wrapped up a successful work party at Montana's Schafer Meadows on Saturday, July 15 under the direction of MPA Past President and RAF supporter Pete Smith of Lewistown. RAF Montana Liaison Scott Newpower had listed tasks that needed to be done.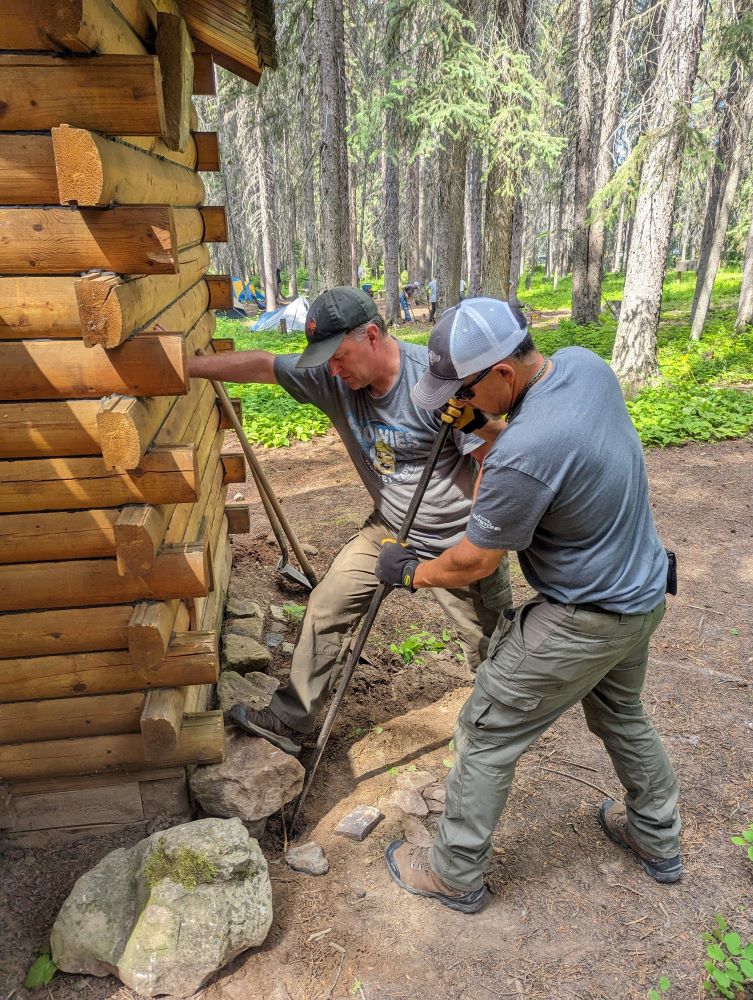 Volunteers, including MT Aeronautics Director Tim Conway and his son helped hang new windsocks, changed water filters, repaired/removed picnic tables, cleaned and stabilized leaning outhouses, cut small trees and brush and removed debris from the small stream on the approach end of Runway 25.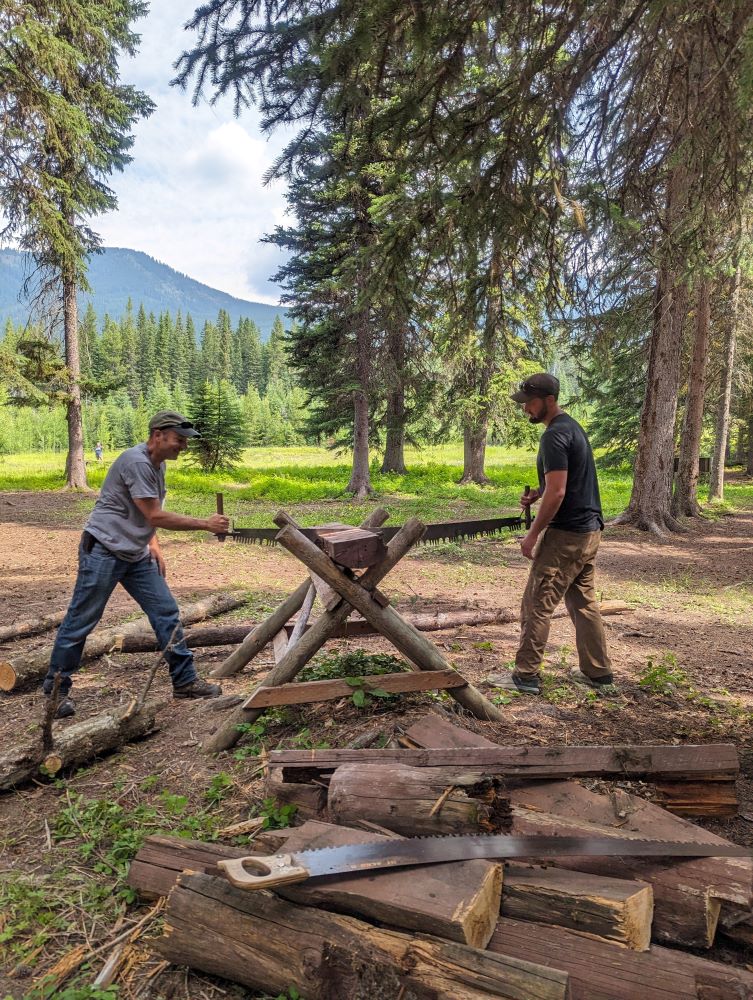 A few volunteers made another bench seat at the main fire ring with a spare piece of wood they found, and trimmed around the runway cones in the parking area so they would be more visible while taxiing. Because Schafer is situated within the Bob Marshall Wilderness, no power tools are permitted, so all the work was conducted with hand tools.
"There was even a couple from Spokane that graciously helped out. It was their first trip into Schafer Meadows and they were not aware of the work party, but they gladly jumped right in," RAF Montana Ambassador Lynn Mareth said.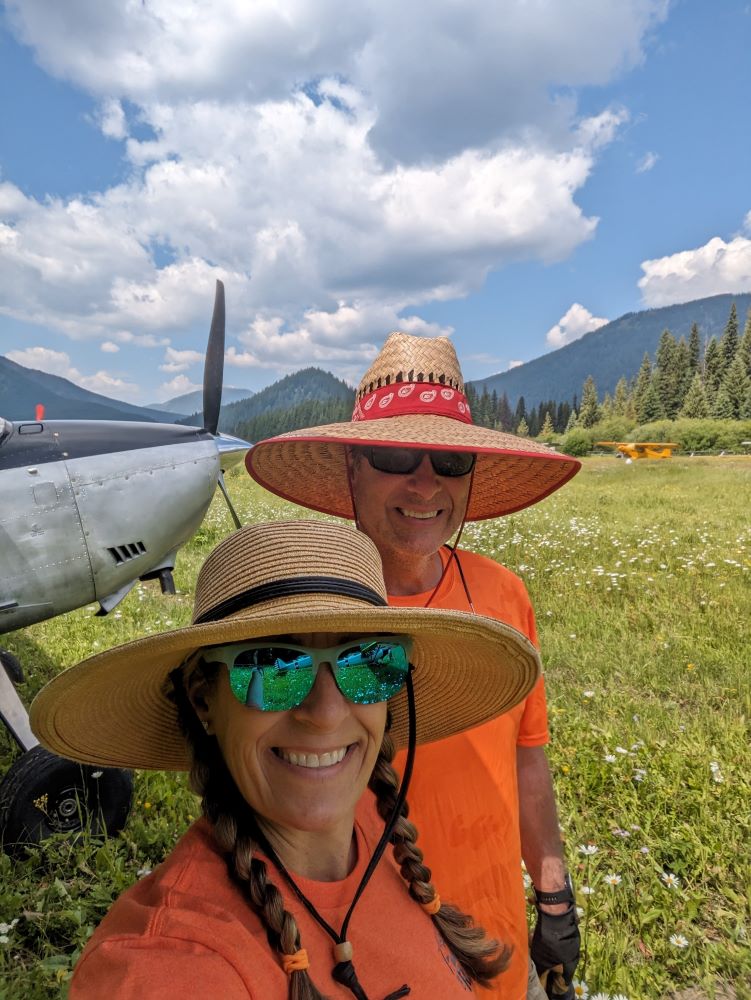 The work was completed by 12:30 pm, so volunteers relaxed, hiked and fished for the remainder of the afternoon until dinner was prepared at 6 pm. Everyone was grateful for the generous food donation provided again by Loren Smith of Great Falls and flown in by Jeff Patnode of Lewistown. "Bruce Reid did a wonderful job grilling the entrées, and side dishes were enjoyed by all the volunteers as well as the members of the Forest Service staff who we invited to join us," Mareth added.
Submitted on July 20, 2023.