APRIL FEATURED AIRSTRIP: RICHLAND CREEK, ARKANSAS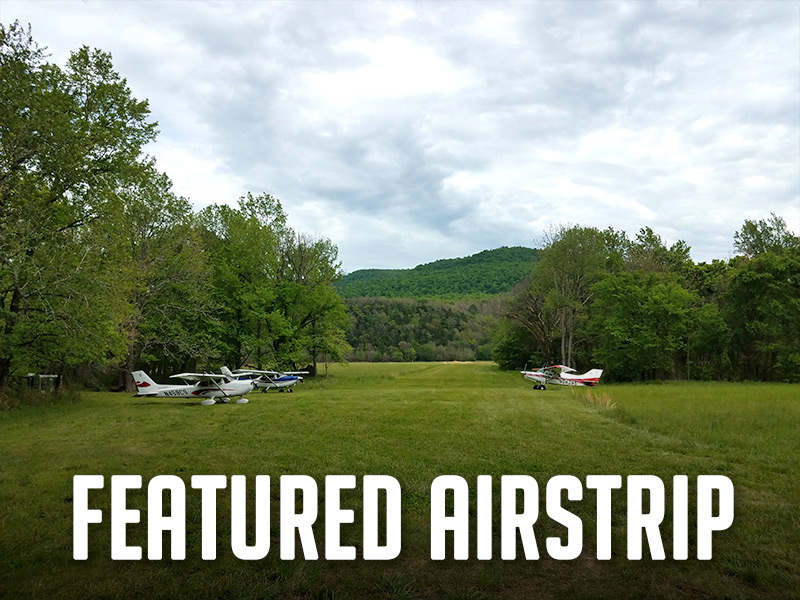 Each month we highlight an airstrip with hopes that you will get out and enjoy these special places. This month's Featured Airstrip is Richland Creek, Arkansas.

The beauty of Richland Creek, Arkansas 4AR9 is its isolation, and that you can taxi and park within 50 yards of the beautiful creek. "It flows year-round and is a delight to swim in during the summer as it's spring fed and really cool in the summer," RAF Arkansas Liaison Dave Powell says. The airfield is remote, located many miles down a dirt road from the near-defunct town of Snowball. Visitors have been known to enjoy a refreshing skinny dip in the creek here on a hot day. "Richland Creek is beautiful, crisp and clear," RAF Arkansas Liaison Harper Goodwin says, "and the immediate area is perfect for pitching a tent – large and flat." Cell service is unreliable, so plan ahead.
Dave flies there from Bentonville and recommends catching the scenery over the Buffalo National River for mid-America's highest waterfalls. "Beautiful flying for sure," he says. For breakfast or lunch, he recommends the quick flight over to Byrd's Backcountry Airstrip, 51AR, "another fun destination," he adds.
At Richland Creek, RAF and Fly Oz volunteers built a pavilion with a picnic table, a composting toilet, and cleaned up fallen trees and cut firewood for the fire rings. The toilet is solar powered and has interior lights and a device charging station. "A dedicated team flew down there every day during the build to work," Harper says. A container stocked with camping essentials is available for anyone who finds they left something behind. The container can be reached by following the trail to the east of the tie-down area. RAF supporter and local pilot Ken Duncan looks after Richland, stocks the container, and organizes work parties.
The Fly Oz club organizes a couple of fly-ins a year there, and groups often fly in on nice weekends. Fall brings spectacular colors, and Fly Oz has a skeet shoot there every year.
Richland offers a nice 2,500-ft turf strip with the runway defined by taller grass along the sides. The camping area is about two-thirds of the way toward the south. See the Airfield Guide for the lock code and other information.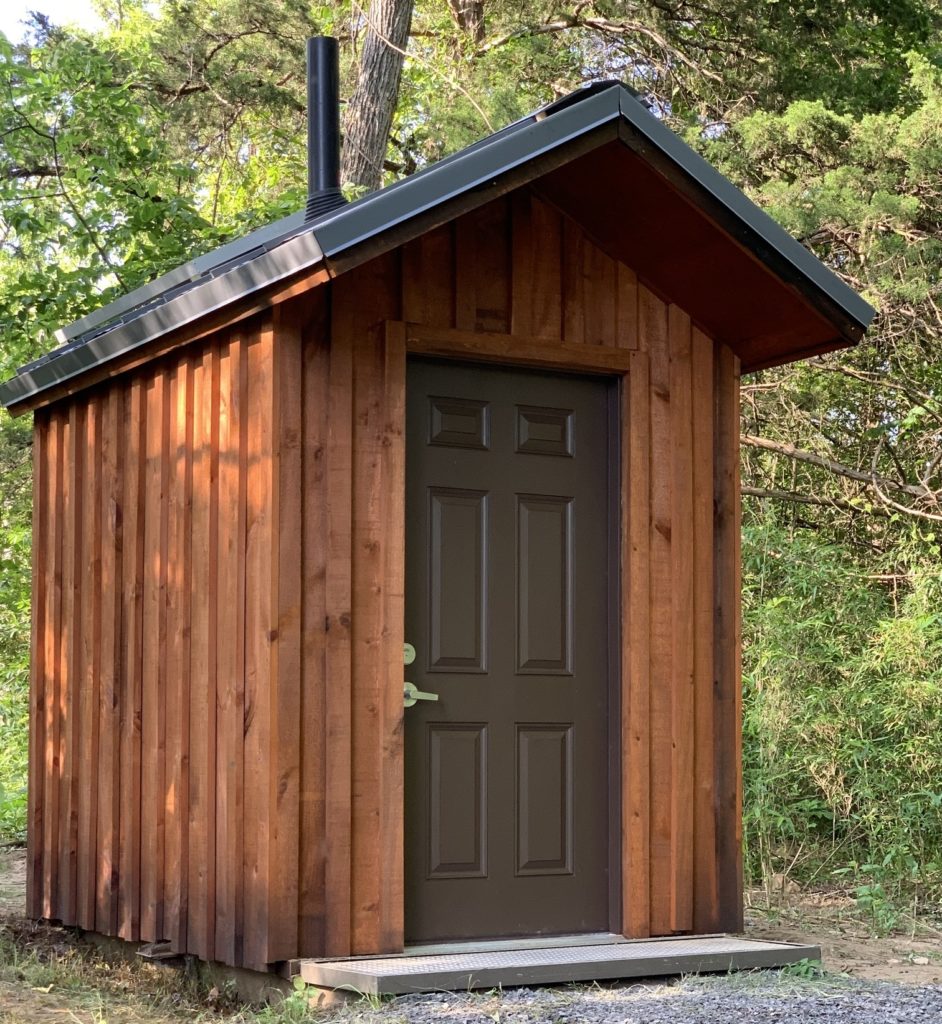 Submitted on March 29, 2023.