Vice President of Appreciation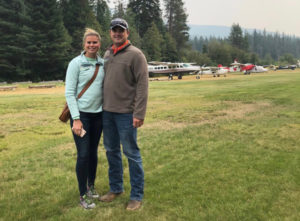 Ashley lives and works in Minneapolis, where she is the Director of Marketing and Advertising for a transportation company. In her spare time, you'll find her at a yoga studio, in the gym, snowmobiling, boating, or flying around with her boyfriend, Peter (RAF Director Emeritus Peter Burwell).
Ashley's passion for aviation started a couple years ago when her boyfriend introduced her to back country flying in his grand caravan. She was mesmerized by remote areas of the country. The RAF helps make these activities possible, so she wanted to contribute her time to help thank those who are graciously donating to keep this passion alive.