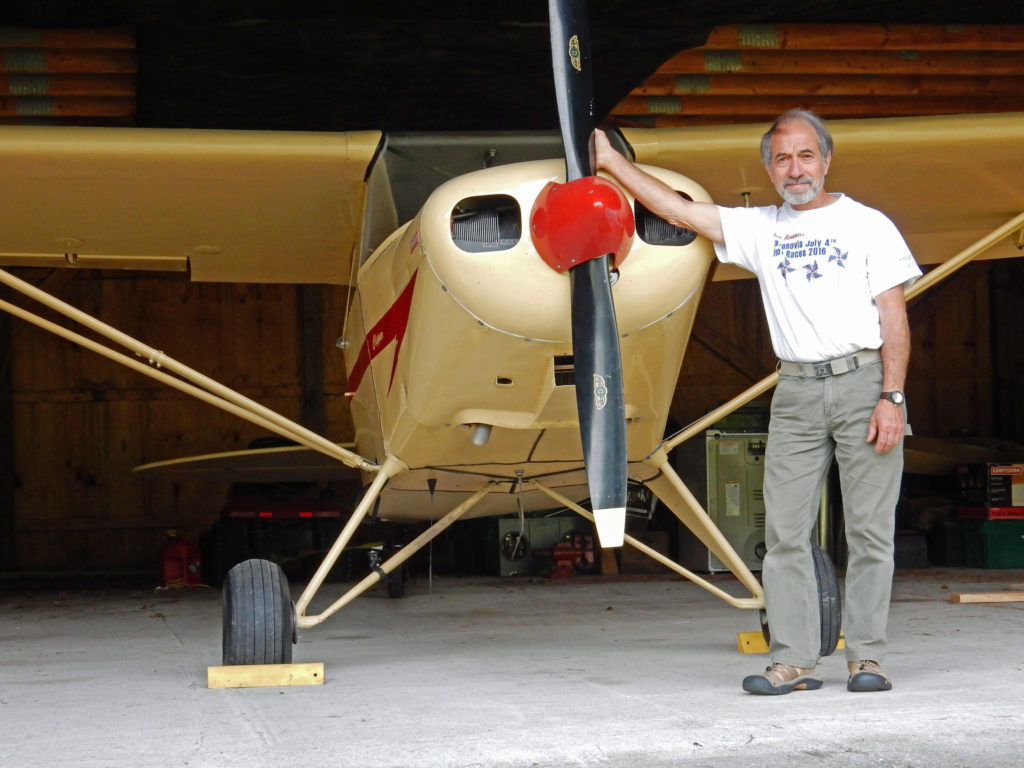 "I've had a lot of good fortune," RAF Supporter Bob Rose says of his career path. Rather than be drafted and sent to Vietnam, Bob applied for pilot training in his hometown of Syracuse Air National Guard unit and was selected for a year of active duty at Laughlin AFB in Texas for Undergraduate Pilot Training.
His love of airplanes started at the kitchen table building model planes with his dad who'd named him after Bob's uncle Robert who was a pilot. Bob excelled in UPT, returned to Syracuse, leading to a 28 year career as a flight instructor in the 174th Tac Fighter Wing, flying the F-86H, A-10, and finally the F-16 Fighting Falcon. "It was like replacing an old Plymouth sedan with a Porsche," he says. "It was the hottest fighter in the world in its time." As a combat ready fighter pilot, Operation Desert Storm put him in the skies over Iraq and Kuwait for six months. After overseas duty, Bob was reassigned to his hometown fighter unit. "For our outstanding performance in combat, our unit was rewarded with an upgrade to the F-16C," he recalls. "After beating up my body for another five years in a 9-g fighter, I realized this was a young man's game," he said, and retired as a full Colonel.
Returning to civilian life, Bob joined a flying club and starting flying charter in a BE-90. After passing flight aptitude, physical and psych evals, Delta Airlines hired him as Flight Engineer and First Officer on the B-727, MD-88 and B-767/400.
In 2015 Bob chased another dream and bought a house in the Adirondacks in northern New York, close to the town of Keene. He became interested in Marcy Field, a beautiful 2,200 foot turf airfield near Mount Marcy, the Adirondack's highest peak. On the field is a plaque dedicating the airfield to Dr. Goff, a legend in the area for flying off the field to tend folks. Bob offered to help manage the airport for the chance to keep his airplane in a hangar, and he became the assistant Airport Manager, a position he still loves to fulfill.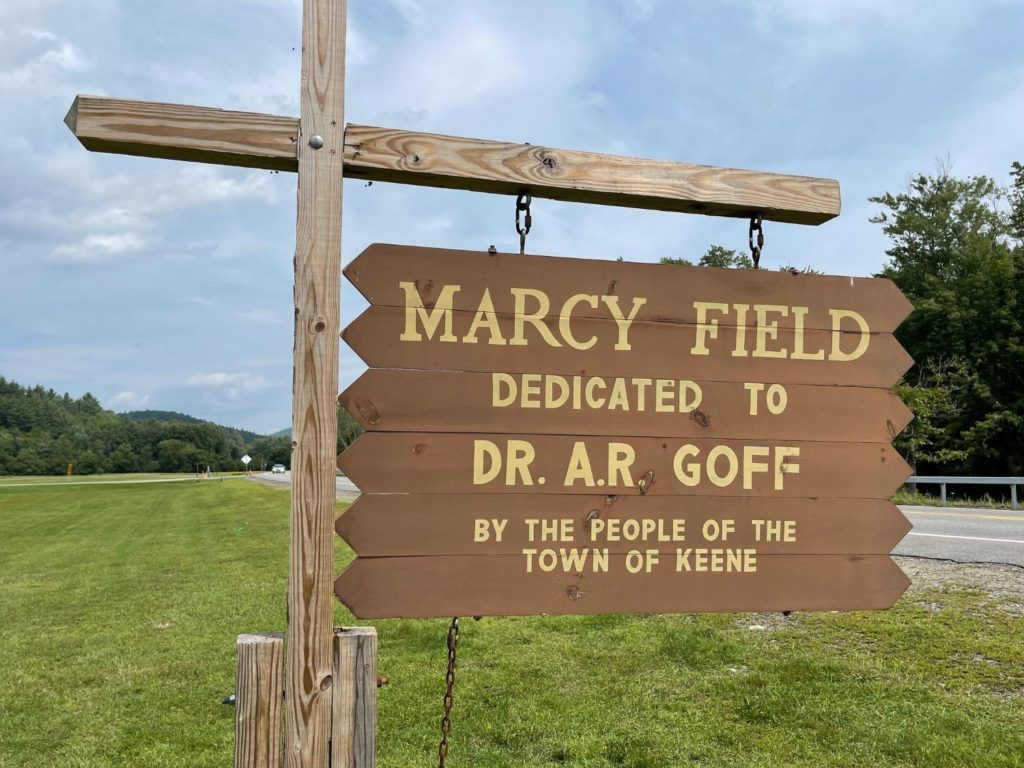 He now flies his 1949 Piper Clipper with the O-320 engine. While flying scenic tours at the Lake Placid Airport, ("flying is a lot more fun when someone else is paying for the gas,") Bob began tending to Marcy Field in earnest. Teaching Low Level Awareness Training in the Guard prepared him for mountain flying and made him aware of terrain hazards, like the poplars that had grown high into the approach end of runway 20. Lake Placid pilots told him about the RAF, and New York Liaison Doug Turnbull helped Bob obtain grant money to cut and remove the tall trees. Bob enlisted help from the Adirondack Flying Group, the town road crew, and Town Supervisor Joe Pete Wilson came personally to help remove brush.
When you see Marcy Field, 1I1 now, it's a park-like opening along Rte. 73 and the east branch of the Ausable River. There's a running track, and a town building used for community gatherings. Between May and October, it's the sight of a very popular farmers market. "This caused a few go-arounds, even though the nice people below would look up from their picnic and wave at us pilots," Bob explained. "But I realized it was a hazard both to pilots, and folks on the ground."
Again with the help of the Town of Keene and Supervisor Wilson, "We put our heads together and made a plan," Bob says. He acquired another RAF grant to cover design, fabrication, and hardware for a set of signs to prevent incursions, completing another safety enhancement at Marcy Field.
Bob's efforts really show the spirit of the RAF. Using a few grant dollars, he motivated volunteers, and leveraged his resources into making Marcy Field a very desirable airfield. "Another key was demonstrating to the Town and its Board the value of retaining Marcy Field as a viable recreational destination," he added. "I've had people tell me how much they love Marcy Field and its history, 'because Dr. Goff delivered me as a baby, and brought a deer he'd shot to help feed us!'"
Submitted on December 14, 2022.