ASTRONAUT KENT ROMINGER AIRPORT GRANT PROJECT
Thanks to the generosity of RAF donors, RAF Grants are available for projects that further the RAF mission. Your continued donations enable the RAF to create, preserve, and maintain airstrips for recreational access.
How it works: The RAF depends on its state liaisons to identify and outline a need, and apply for a grant amount.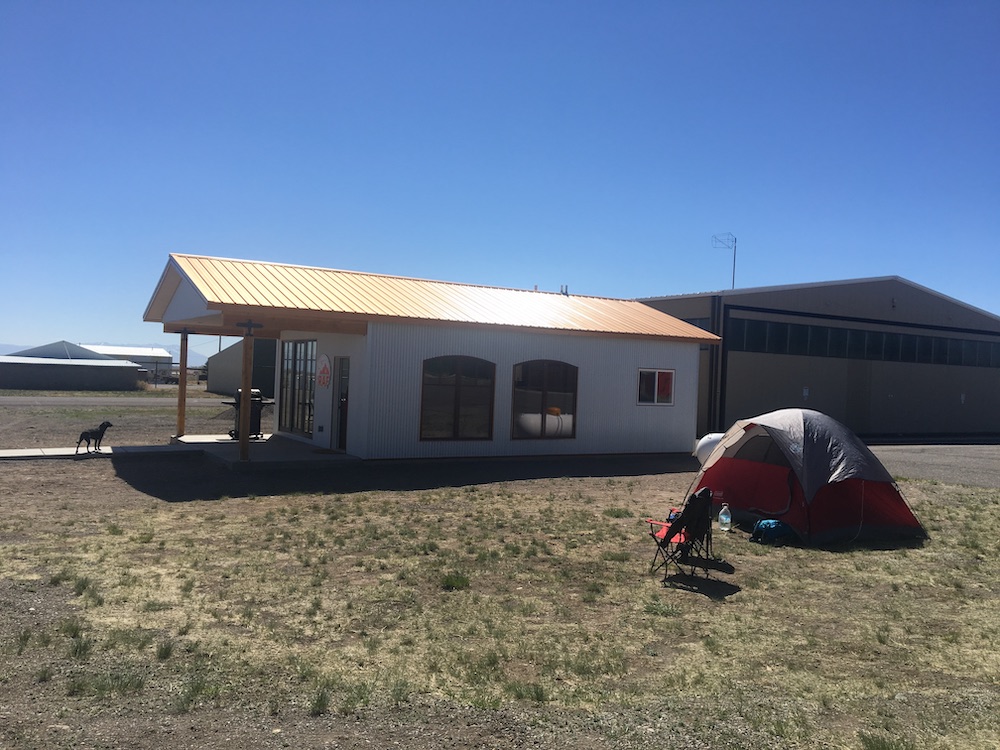 Our most recent grant project is Astronaut Kent Rominger Airport (KRCV) near Del Norte, Colorado.
RAF Colorado Liaison Tom Haefeli prepared a proposal and plans for a heated 20×30 building with kitchen, restrooms and shower. The covered porch area will have a table, chairs and barbecue grill. RAF members have already stepped up to volunteer labor, equipment time and building materials. Groundbreaking is expected in May.
Key to this $30,000 grant award is that Del Norte is an ideal hub from which to enjoy several unique flying experiences in southern Colorado and northern New Mexico. Morning Shadows Ranch, Sand Dunes Swimming Pool airstrip, Quarter Circle Ranch, Creede, Pagosa Springs, Castle Lakes; Grant Besley, Taos, and Murrow Field in New Mexico are all about an hour's flying time from Del Norte. The incredible backcountry playground of western Colorado/ southeastern Utah is just a short one to two hours west. All of these airports offer hiking, biking and camping opportunities.
Del Norte offers amazing close-in accessible recreational opportunities that quite often appear in both national print and digital media. Surrounding the settlement are vast arrays of hiking and biking trails. Watch the RAF website for progress and completion of this exciting addition to the list of airports where the RAF has had an impact!
If you know of an airfield with recreational appeal that is in need of consideration, contact your RAF state liaison.
Submitted on February 27, 2019