AVEY FIELD IMPROVEMENTS PRESERVE SAFETY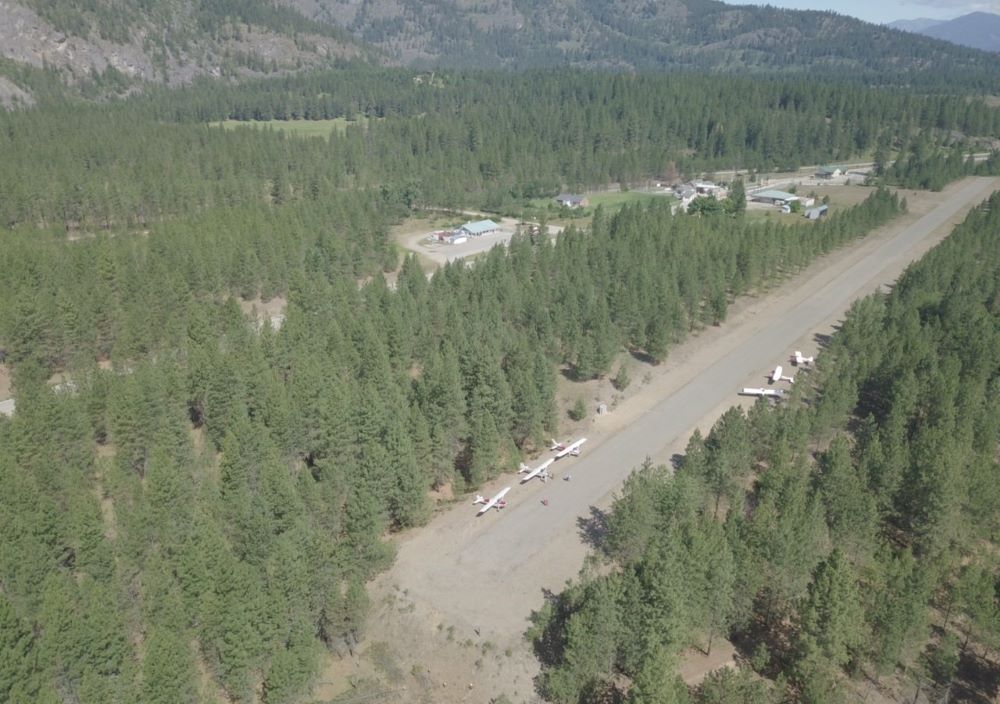 RAF Washington Liaison Dave Whitelaw has been awarded an RAF grant to preserve amenities and increase safety at Avey Field, (69S) near Laurier, WA. The field is owned by Bob Davis of Orient, WA, and is adjacent to a Washington-British Columbia Port-Of-Entry. Customs agents are nearby making this strip convenient for travelers to and from Canada. 
Each spring, Whitelaw organizes volunteers to haul in a mower and string trimmers to maintain the edges of the airstrip and camping area.
"This RAF grant will improve a fly-in only campground, located in a wooded area offering hiking and deer and turkey hunting near the Kettle River which can be fished," Whitelaw said. "This project, along with the work we did two years ago will help keep this strip open," he added. The grant will fund improvements to the camping area, the installation of an additional windsock, hauling and leveling gravel to stabilize airplane parking, and re-setting the existing outhouse on a new precast concrete vault.
Due to sandy soil along the runway, aircraft parking near the camp area is unsafe. "The contractor offered to donate his time and equipment to spread and level the gravel," Whitelaw explained.
Volunteers will build the new windsock pole out of pipe material, haul it to the airfield, dig the mounting hole, and hand fill it with Sakrete. Whitelaw procured another picnic table and firepit from the National Park Service that he will haul and place to improve the camp area. "The onsite work is projected to take two days, starting in mid to late May," Whitelaw said. Watch for the new bright orange RAF windsock at Avey Field!
For more information on Avey field, see the Airfield Guide.
Submitted on April 25, 2023.