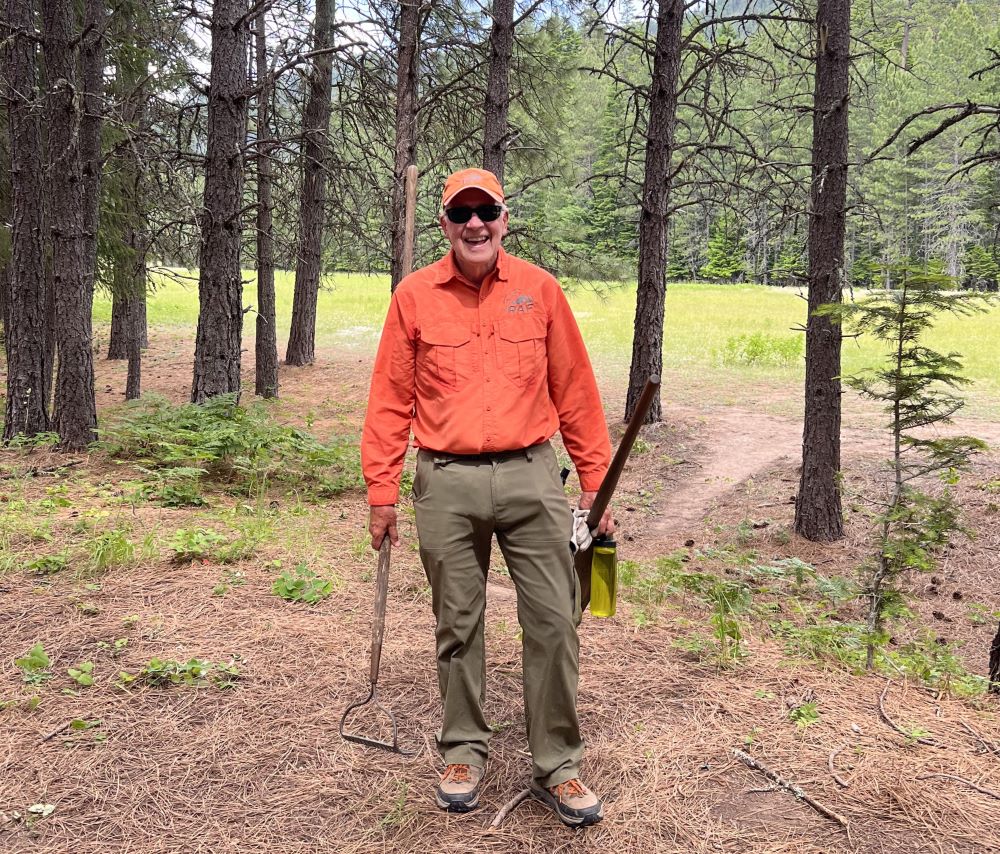 Bill McGlynn was raised in Butte, Montana, and was so intent to learn to fly that he joined the Civil Air Patrol at Bert Mooney Field. But CAP activities were all about marching, not flying, so he jumped at the chance when a local pilot offered a ride. He loaded three kids in a Cessna 172 and after full stop landings, gave each one a chance to fly in the left seat.
"No one believed me when I told them I'd flown an airplane," Bill says. He was 13 years old.
Bill finished high school, worked for the railroad to pay for his MBA at the University of Montana, married, and flew whenever someone offered. "Not sure everyone I flew with even had a license," he admits. He trained in a Champ with a 200-something pound instructor, never realizing how over gross they were. On his first solo, without the "sandbag ballast" that had kept the taildragger lined up and solidly on the ground, the plane floated down the runway then ran off the side. Bill returned the airplane to the runway bewildered, but undamaged.
Hewlett-Packard hired him and he moved to Boise. This began his career representing HP all over the world, "flying three million miles in the back of United Airlines aircraft. While everyone else was watching movies, I listened to ATC on Channel 9," he says, and got very comfortable with ATC lingo.
Career and family filled the next decades, but Bill got his private pilot rating. "It took me until age 45, but I never lost the desire." For $800, he bought into the aero club in Nampa, near Boise. He had access to several aircraft types, including 182s that were allowed in the backcountry, so he flew solo into Smiley Creek and Garden Valley. His instructor took him in a Citabria to Big Creek and Warm Springs, and Bill realized he'd benefit from canyon and mountain flying instruction. Lori MacNichol arranged lessons with Idaho Aviation Hall of Famer Jim Larkin whose 25,000 hours included DC-3s and Ford Tri-Motors for Johnson Flying Service, mail contracts and fire bombing, all in the mountain West. "I'll teach ya," he said to Bill, and he did.
"How about I take you to my favorite place?" Larkin asked one day. He had Bill head into Moose Creek, Idaho. They approached from the west, and as the canyon became narrower and narrower, Larkin said, "Lower … lower … lower …" then the field came into sight.
"That smell of pine was just overwhelming to me, maybe because I hadn't been breathing!" Bill says. The history, beauty, and its location so far in the backcountry really impressed Bill. He took his son and friends there, creating many favorite memories.
"When I tried to go online and make a donation to this new RAF organization, PayPal was the only option," Bill says. Not being registered with the app, he gave up and went on to other things. Some time later he flew into Moose Creek again, and was met by airport volunteer Pinky Strong – the RAF's first VP of Appreciation.
"You're in the Raf?" she asked.
Bill corrected her. "No, I'm not in a raft, I flew in!"
That was Bill's personal introduction, and after Pinky described the RAF mission, he went home and mailed in his check.
He noticed the name "John McKenna" on RAF material and he wasn't sure this could be the same John McKenna he'd known in Butte. He realized that they'd attended Butte Central High School together. "I was the one who drafted John into the Key Club!" John flew to Boise for a happy reunion, and he asked Bill, "You're retired. Can you help us out?"
Bill was invited to the Board. "I love the RAF culture, it's the most attractive to me. It's been said, 'You're never a stranger when you see an orange shirt or hat,' and I respect and love that." He made clear that he meant to make sure the board did a good job of keeping that culture. He also brought his executive and team leadership experience to the board, and helped facilitate an early strategic planning session.
With the leisure retirement brings, Bill continued flying into Moose Creek. He'd deliver ice cream to the Forest Service staff, and haul out garbage, then ten years ago, became a volunteer for the USFS, making the month-long commitment as caretaker, opening up the facilities for the season. He flies his wife Julie in for part of the duration and she works alongside Bill cleaning after winter's accumulation. "At 102 years old, the place needs a lot of care and feeding," he says.
"Flying the backcountry is the essence and attraction for me. It made such a difference in my life, and drives my ambition to extend these beautiful places for others through RAF initiatives," he says.
As just one example, at his beloved Moose Creek, the RAF used Forest Service cost sharing funds to level the old runway. Being in the Wilderness, no mechanical equipment is allowed, and Montana Conservation Corps youth and volunteers moved 54 wheelbarrow loads of dirt. Daher-Kodiak provided their Kodiak 900 to haul materials. Bill looks forward to the next project, again using a combination of funding from the Forest Service and a Resource Advisory Council grant to remove and replace over a quarter mile of jackleg fence to keep trail stock off the runway.
"Some think you should keep these places secret. That's not the RAF attitude," Bill says, who now serves as the RAF's Board President. "That's the philosophy I admire about the RAF. At the same time, with more visitors, there's more wear and tear. We want to do what's required to take care of these places, and RAF leadership and ALL its supporters are willing to do that."
Bill doesn't need ATC lingo to get in and out of the backcountry fields he loves, but these places speak to him in a very special language. And he is devoted to preserving them to share with others.
Submitted on September 14, 2023.
By Carmine Mowbray