CALIFORNIA'S MINIETTA MINE AIRSTRIP RESTORATION
A dozen volunteers pitched in on Saturday, April 6 for a work party at Minietta Mine airstrip in California's Panamint Valley, just west of Death Valley National Park.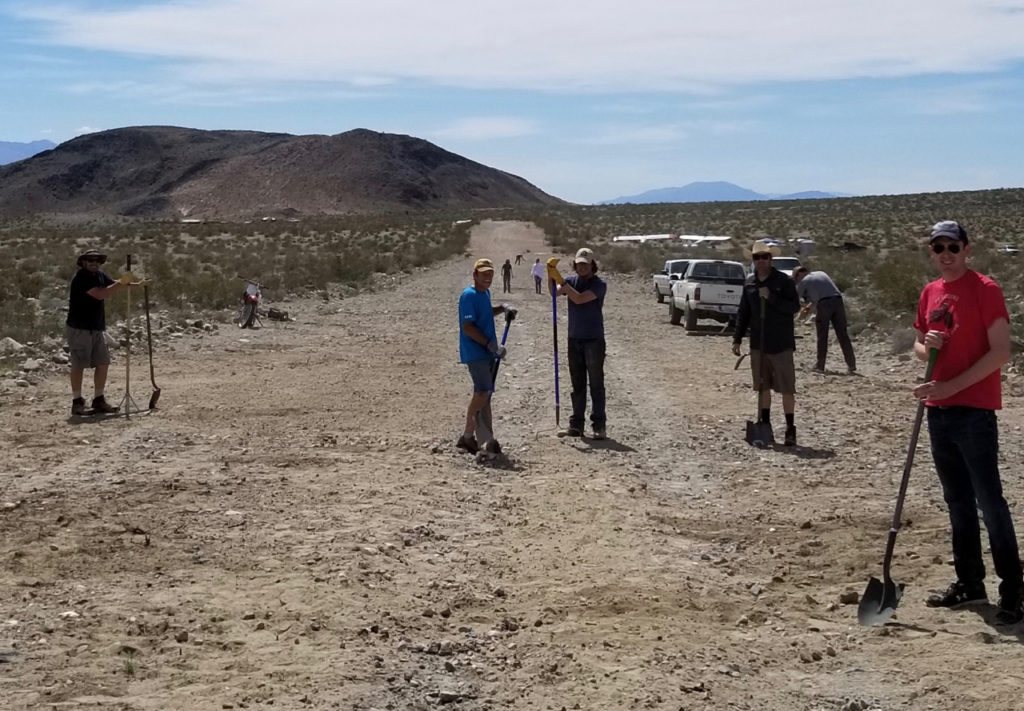 The airstrip provides access to a historic mining district. "There are numerous elaborate mining-era ruins, including Lookout City atop the nearby hill," event captain Dustin Mosher said. He reported that the Minietta volunteer cabin is open to the public, and there are many other sites of interest within hiking distance.
Due to BLM restrictions, only hand tools were permitted. The volunteers worked to restore the airstrip to a useable condition, focusing on the north half. Work this time removed approximately 400 feet of overgrowth from the strip and smoothed out a section where car driving had rutted it.
For more information, contact RAF California Liaison Rick Lach at 661-345-7755; or Dustin Mosher at 714-349-0549.
Submitted on April 10, 2019