Bozeman, Mont. — The Recreational Aviation Foundation (RAF) and BackcountryPilot.org (BCP), under guidance of the National Park Service (NPS), have combined efforts to successfully reopen the legendary "Chicken Strip."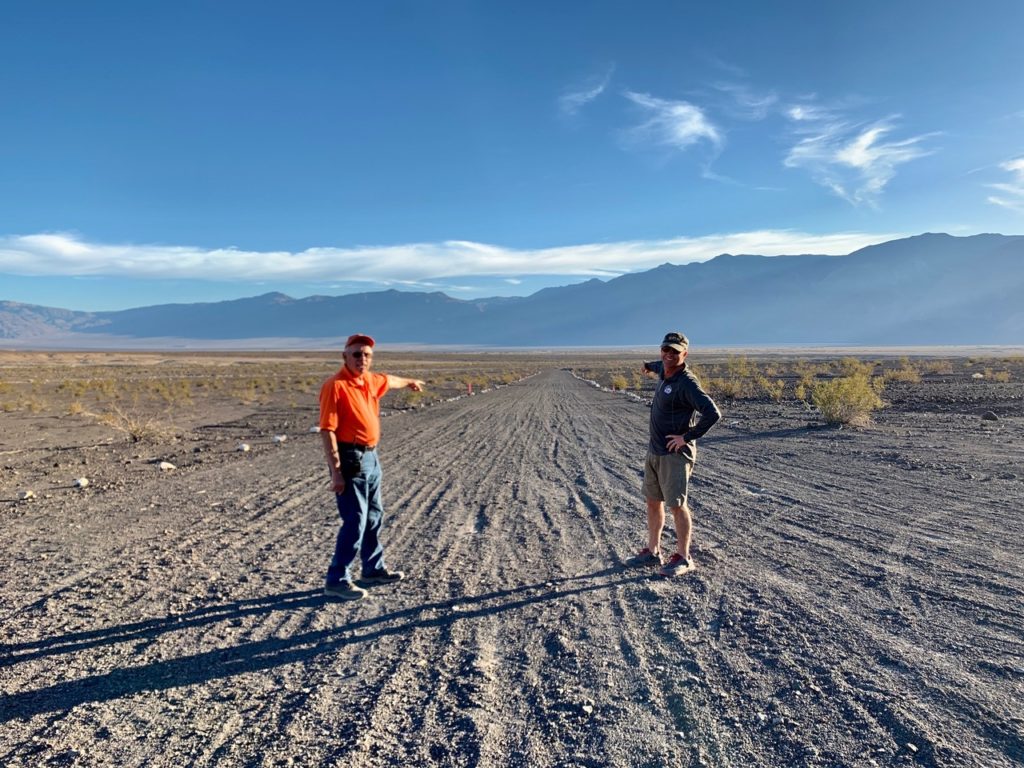 Thanks to a group of hard-working volunteers, the Chicken Strip, closed by the NPS in August, due to safety concerns, reopened on October 15. Following weeks of discussion and negotiation, a memorandum of understanding (MOU) signed between the NPS and the RAF enabled the NPS authorization of an RAF work party to repair and reopen the strip.
For many years pilots have enjoyed this unique "oasis" destination that services the remote Saline Warm Springs in Death Valley National Park. The recreational airstrip adjoins popular hot springs pools and camping areas and is also a crucial access point; the only other access to Saline Warm Springs is via a rough, 40-mile dirt road that takes three to four hours to navigate.
The August closure was brought to the RAF's attention by concerned participants on a popular aviation web site. John Kounis, the RAF Southern California Liaison, worked with the NPS to determine requirements for reopening the airstrip. From there, RAF volunteer and Kern Valley airport manager Rick Lach, took the lead, organizing volunteers to clear debris, mark the runway edges, and drag the strip. After the work was completed, all pilots agreed that the Chicken Strip is now in better shape than they had ever seen before.
Dedicated volunteers restored the surface to a condition better than it has ever been.
The RAF thanks the NPS and everyone else who worked diligently to find a workable resolution to the airstrip's closure. Special thanks go out to the many volunteers who showed up, went to work and made it happen.
The RAF is a 501(c)(3) public charity dedicated to keeping the legacy of recreational aviation strong by preserving, maintaining and creating public use recreational and backcountry airstrips nationwide. To find out more about the RAF and support its work with a tax-deductible contribution, visit www.theraf.org or call (406) 582-1723.
Submitted on October 18, 2011.