CHICKEN STRIP RESTORED AFTER FLOOD DAMAGE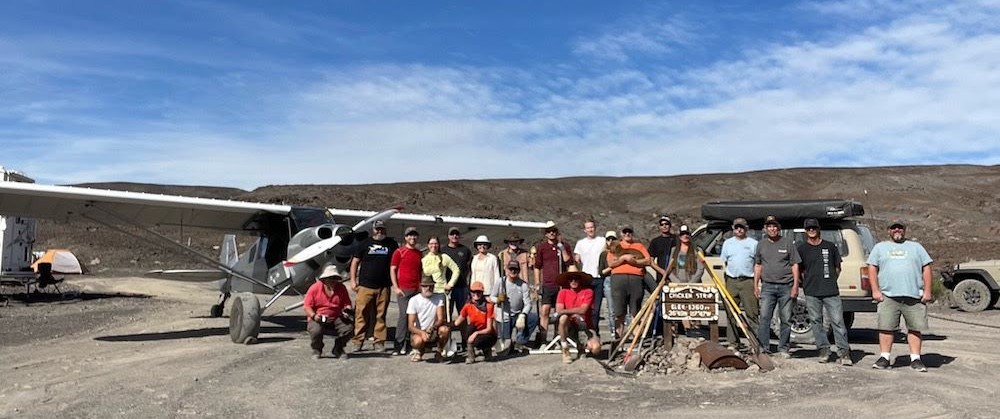 "Fifteen volunteers braved hours of rutted out 4×4 roads to come help rebuild Chicken Strip in Saline Valley on November 5 and 6," RAF California Liaison Katerina Barilov reported. It's ironic that an airstrip in the driest place in North America suffers occasional flooding, but a regional deluge in July created washouts that closed the airstrip in Death Valley National Park.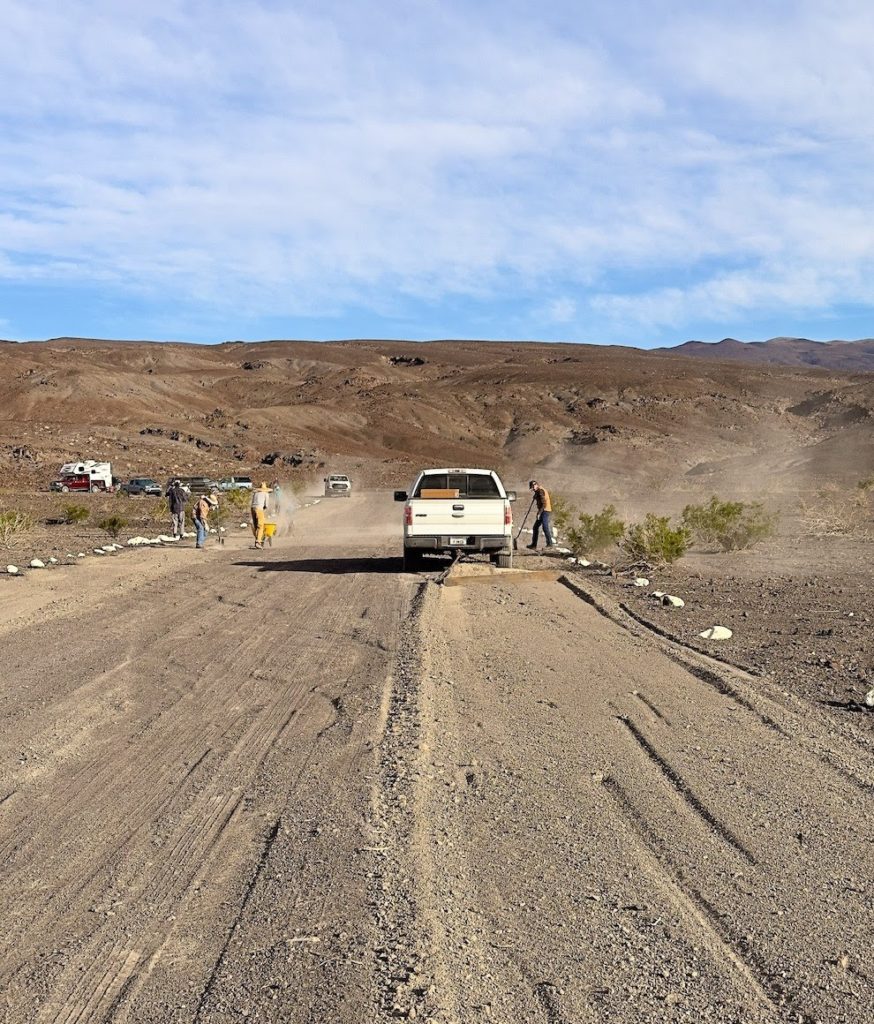 Volunteers began early in the morning and worked the airstrip with two drags while others used hand tools to divert water flows away from the runway.
"The runway is smooth with a few natural bumps remaining, but it is as good as it has ever been," Barilov said. The campsite and tie down areas were also cleaned and dragged, and volunteers put up a new windsock. The group included both RAF supporters, and volunteers who were not pilots but enthusiasts of the airstrip and aviation, and all enjoyed dinner at the warm springs that evening.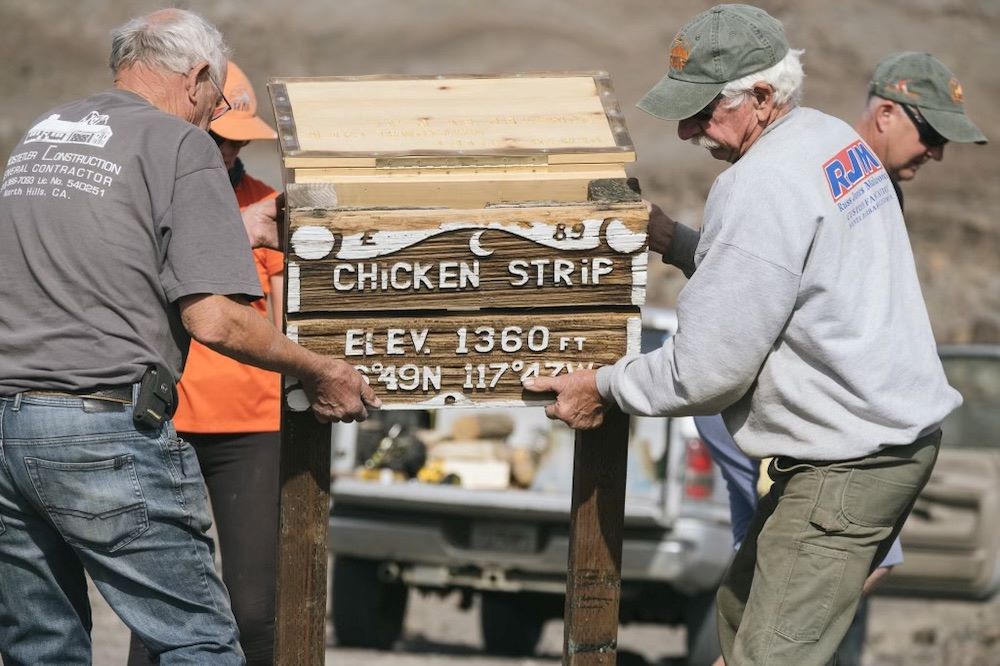 The RAF provided a box with a pilot log and volunteers repaired the wooden supports to the Chicken Strip sign, which is showing wear. Barilov is seeking a volunteer with woodworking experience who could donate time to create a new replica of the old sign.
Contact her at kbarilov@theraf.org.
Check the Airfield Guide for details on this unique spot. The pilot log provides usage information that is critical for the preservation of the airstrip. Please be sure and sign the log book when you visit.
Submitted on November 29, 2022.