Vice President of Appreciation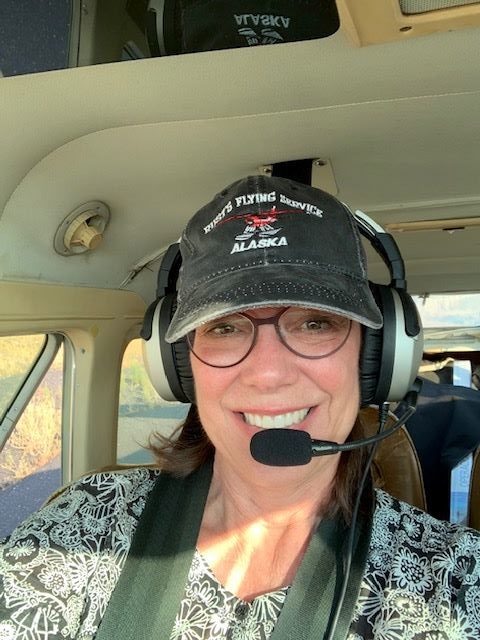 "My introduction to aviation began in 1996 when my husband Terry took me on a backcountry flying and camping adventure in Idaho and Montana. After a flight to Death Valley over the dunes I was hooked," Cindy Cross of San Carlos, CA says. Although Cindy is not herself a pilot, after 25 years in the family Cessna 206 she has earned her stripes as a proficient "right seat pilot, camp director and backcountry chef."
Cindy is very proud to have raised her son to be a pilot who also loves the backcountry. "I delight in finding new destinations for my family to fly into, and meeting people who share the love of flying," she adds.
In between projects assisting seniors to relocate to residential care homes, Cindy can be found somewhere in the West camping under the wing, biking, skiing, or backpacking, experiencing her love of the wilderness. Cindy's favorite backpacking trip was the 221 mile John Muir Trail from Yosemite to the peak of 14,500-ft Mount Whitney. In addition to backcountry flying, she loves flights to Canada and Baja. Next on Cindy's adventure list is to travel around Alaska by plane.
"I have enjoyed the RAF's many airstrips throughout our flying years. I look forward to supporting the RAF and helping it continue to thrive," she adds.