COLORADO AVIATION WEATHER CAMERAS NOW ONLINE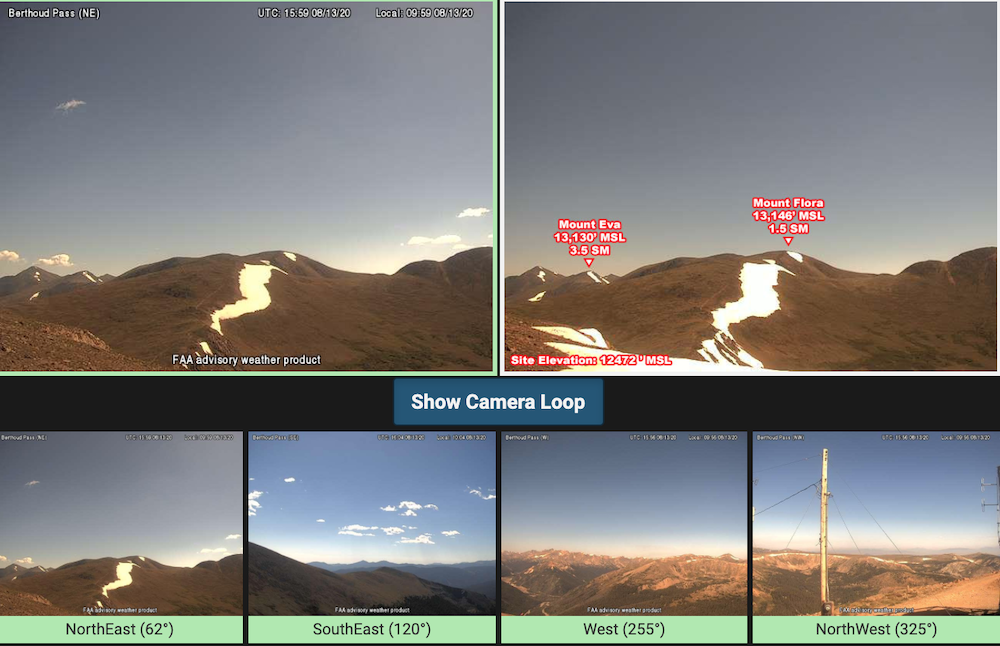 In March, the RAF reported that aviation weather cameras were in the works in Colorado, and now the official announcement is out. Thanks to a partnership between the Colorado Division of Aeronautics and the FAA's Alaska Weather Camera Program, there are now four new aviation weather cameras functioning on the Division's network of 13 Mountain AWOS sites, for a total of 52 cameras. Pilots can now visually observe weather conditions high in the Colorado Rockies, in addition to receiving accurate aviation weather information. See Colorado's new aviation weather cameras here: https://weathercams.faa.gov. Click the green circles for camera views.
"This will be a significant safety improvement for aviators in Colorado, and we're already in discussions with the FAA team about how we might expand this program to some of our mountain airports," David Ulane, RAF supporter and CDOT Aeronautics Director said.
The FAA Weather Camera Program began in Alaska, providing visual weather in that state's challenging environment. These 13 Colorado cameras are the first in the lower 48 to be incorporated into the FAA weather camera network.
In addition to current weather images, the FAA's Weathercams website features comparisons to clear day views, and playback loops to ascertain weather trends. The FAA's upgraded website also provides a variety of safety information, including METAR's, TAF's, pilot reports, and radar and satellite imagery.
Submitted on August 14, 2020