COWBOY'S AIR RANCH IN… MAINE!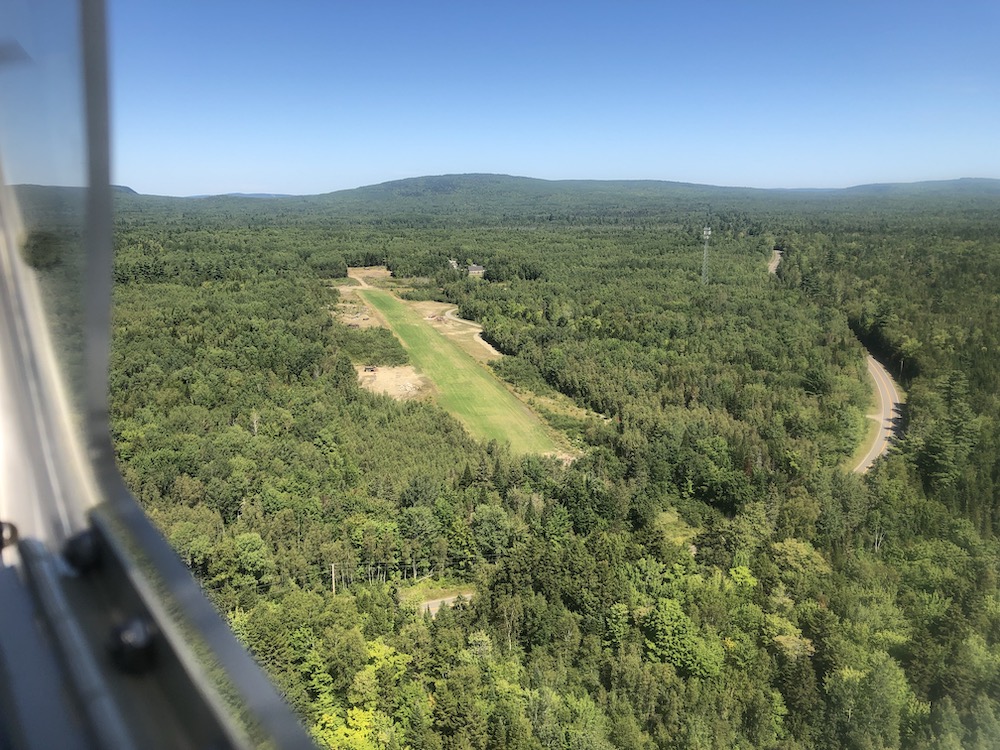 Cowboys may not first come to mind when one thinks of eastern Maine, just a few miles from the Saint Croix River, Maine's border with New Brunswick.
RAF Maine Liaison Andy Rowe identified Cowboy's Air Ranch Airport, (84ME) in Forest Township near the village of Brookton, ME as a desirable recreational airfield. He received an RAF grant to extend the 2,100-foot long turf airfield an additional 1,300-1,500 feet to make it more accessible to GA pilots. The airfield will be lengthened and smoothed out in summer of 2021.
Cowboy's Air Ranch Airport is in Washington County, called "Sunrise County," because as the easternmost point in the contiguous United States, the sun first rises here on the "Lower 48."
This airfield is privately owned, and permission is required prior to landing. Call Kenneth Winiarski at 207-538-7583. The airfield will also be closed for a logging operation for the next few weeks.
Submitted on August 31, 2020; updated Sept 2, 2020