CREIGHTON ISLAND GETS LIVE WEBCAMS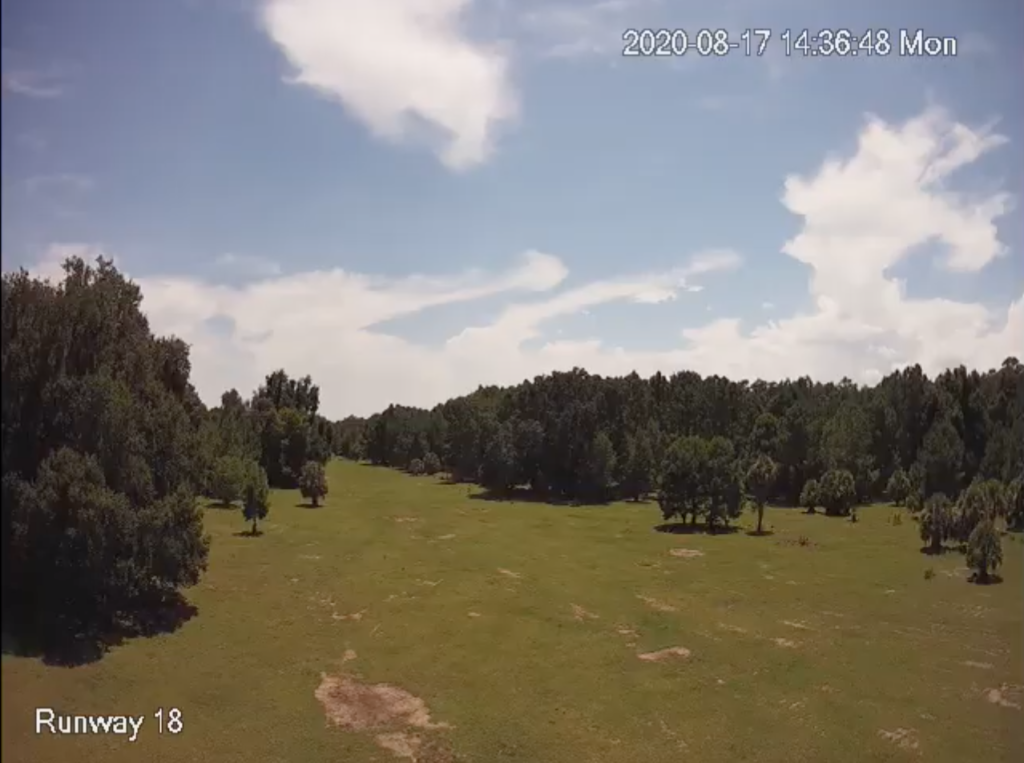 Georgia RAF Ambassador Eric Davis reports that Creighton Island airfield now has a pair of runway cameras streaming video via separate YouTube channels.
At this time, Eric recommends bookmarking this link as the easiest way to tune into the two live webcams: https://www.youtube.com/channel/UCvNRmOSzakItdbaHKSZChrw/videos.
In order to not overwhelm the resident's home Internet service, Eric rate-limited the HD cameras, but the resulting video quality is still useful, especially in conjunction with a look at the on-site weather station report.
Eric installed a weather station just NW of the runway above the tree line, at a height of about 10 feet. "And capping it all off is the RAF emblazoned windsock," he said. For current weather conditions go to: https://tempestwx.com/station/14385/grid or navigate to Georgia's Creighton Island listing in the Airfield Guide. The drop down "Nearest WX" tab includes a link to the on-site weather station.
Eric has agreed to document the equipment he used to assemble this station for anyone interested in doing something similar. "Until then, enjoy watching the cows on Creighton Island, or the effects of any regional hurricane," he said.
Anyone desiring to fly in to Creighton Island during non-scheduled events MUST contact the owner 24 hours prior to arrival to obtain permission and a runway report. No landings are authorized outside of scheduled events unless you have spoken with the owner Frank Williams at 912-269-5194.
Submitted on August 17, 2020